Like GearBrain on Facebook
Sleep — and giving yourself the opportunity to get seven or eight hours every night — is hugely important for our mental and physical health. But, with the stresses of work, family (and not to mention the coronavirus pandemic still here), drifting off into eight hours of deep and uninterrupted sleep is often much easier said than done.
Thankfully, there are many technology products out there to help. We've previously outlined some of these on GearBrain — including smart lighting and even beds that change temperature. But for this article we'll be focusing on what Alexa can do to help you sleep.
Alternatively, if you are a Google Assistant user, read this:
Ambient sounds from Amazon Alexa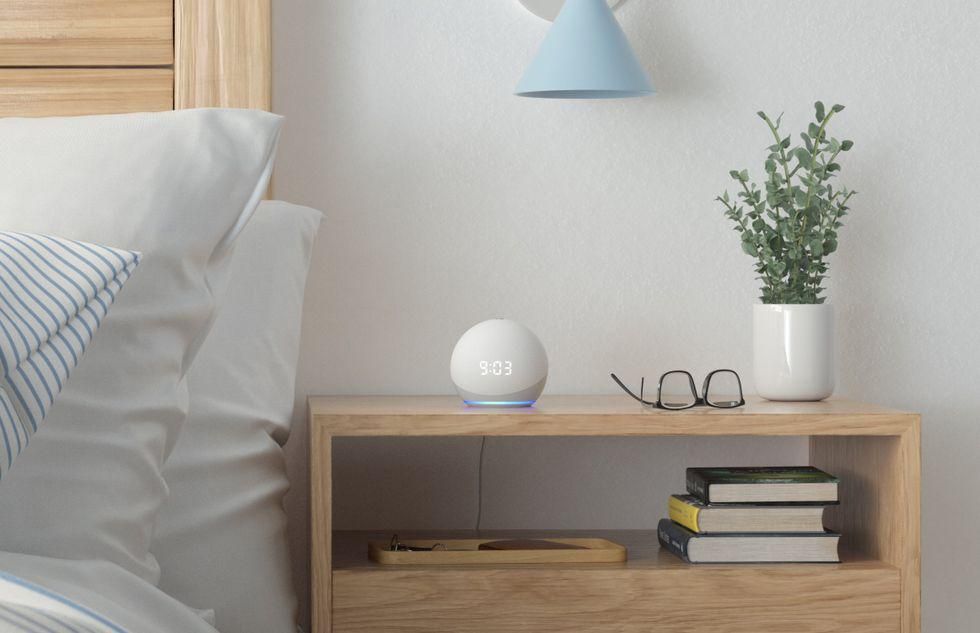 Amazon Echo Dot 4th Gen Amazon
Like the Google Assistant, Alexa has access to a wide range of ambient sounds to help drown out background noise and help you fall asleep.
Amazon doesn't produce the sounds itself, as Google does. Instead, you need to ask Alexa to enable and run one of its many thousands of skills. Skill developer Invoke Apps LLC has produced a huge number of ambient sound skills for Alexa, ranging from rain and thunderstorms, to city background noise, animals, wind, and white noise.
There are also some more unusual sounds to pick from, like a hair dryer, washing machine and heartbeat. Here's a sample of what sounds the skill offers:
Thunderstorms
Rain
Ocean Waves
Babbling Brook
Fireplace
Airplane
Fan
Oscillating Fan
City
Rainforest
Train
Crickets
Frogs
Birds
Clock
Cat
Vacuum
Pink Noise
Brown Noise
White Noise
Wind
Windy Leaves
Windy Trees
Each sound has its own skill, but asking Alexa to open them is simple. Just say: "Alexa, open rain sounds," or "Alexa, start rain sounds" and the ambient noise will begin. You can also ask the assistant to loop the 60-minute sounds so they will keep playing until you tell Alexa to stop. To have your chosen sound play for a set amount of time, start it then say: "Alexa, stop in six hours" once the sound has started playing.
It's easiest to ask Alexa for the specific sound skill you want — rainfall, for example — but you can also enable the Ambient Sounds skill, then ask Alexa to open it and read out some options to pick from. Just say: "Alexa, ask Ambient Sounds for a list."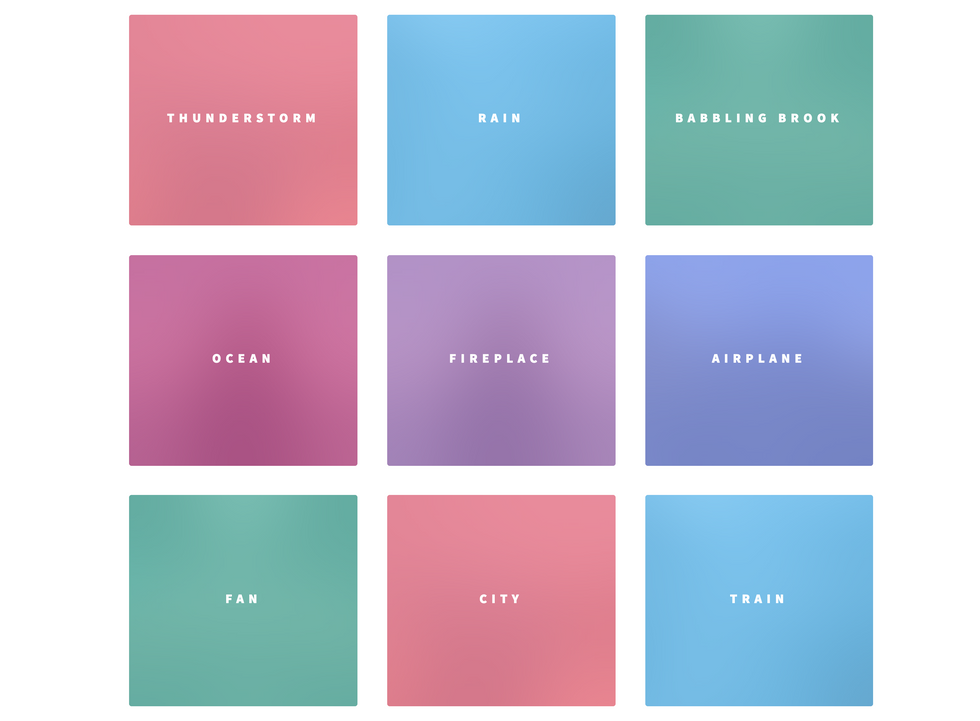 A wide range of ambient sounds can be played on any Alexa deviceInvoke Apps
Invoke Apps also has a website, above, to help you find what ambient sounds it offers for Alexa.

Another option is the Sleep and Relaxation Sounds skill, from developer Voice Apps. This skill features over 100 sounds to choose from; these include all the usual suspects like rain, crickets, forest and campfire.
The skill also includes guided meditation classes designed to help you relax and fall asleep, enabled by saying: "Alexa, guided sleep on".
As with all other Alexa skills, these work with any Echo device, ranging from the $50 Echo Dot speaker, all the way up to the flagship Echo Studio speaker and Echo Show smart display. Basically, if your device has Alexa (including through from other companies like Sonos), it can access the ambient sound skills.
Check out The GearBrain, our smart home compatibility checker to see the other compatible products that work with Amazon Alexa enabled devices.
how to speed up or slow down the way alexa speaks www.youtube.com
Check out The GearBrain, our smart home compatibility find engine to see the other compatible products that work with Amazon Alexa enabled devices.
Echo (4th Gen) | With premium sound, smart home hub, and Alexa | Twilight Blue
Like GearBrain on Facebook