Like GearBrain on Facebook
Retail giant Amazon has acquired Zoox, a self-driving technology company, for a reported $1.2 billion.
The deal would be Amazon's largest yet for an autonomous vehicle technology company, and rank among its largest purchases to date, albeit some way behind the $13.7bn it paid for Whole Foods.
Read More:
The retailer reportedly wants to use Zoox's technology to create an autonomous ride-hailing business to rival that of Uber and Waymo.

Zoox has almost 1,000 employees and has designed a prototype vehicle to transport passengers in urban areas, similar to what Uber, Waymo and others also have planned. It has been reported that Zoox would operate independently to Amazon, similar to how the video game-streaming company Twitch does now, despite being owned by the retailer.
"Zoox is working to imagine, invent, and design a world-class autonomous ride-hailing experience," said Jeff Wilke, Amazon's CEO, Worldwide Consumer. "Like Amazon, Zoox is passionate about innovation and about its customers, and we're excited to help the talented Zoox team to bring their vision to reality in the years ahead."
"This acquisition solidifies Zoox's impact on the autonomous driving industry," said Aicha Evans, CEO of Zoox. "We have made great strides with our purpose-built approach to safe, autonomous mobility, and our exceptionally talented team working every day to realize that vision. We now have an even greater opportunity to realize a fully autonomous future."
It is also understood that Amazon wants to build a fleet of driverless delivery vehicles for its booming e-commerce business, although that might not be behind its plans for acquiring Zoox. If confirmed, the deal will compliment the $530 million funding round Amazon led last year, investing in self-driving car startup Aurora Innovation.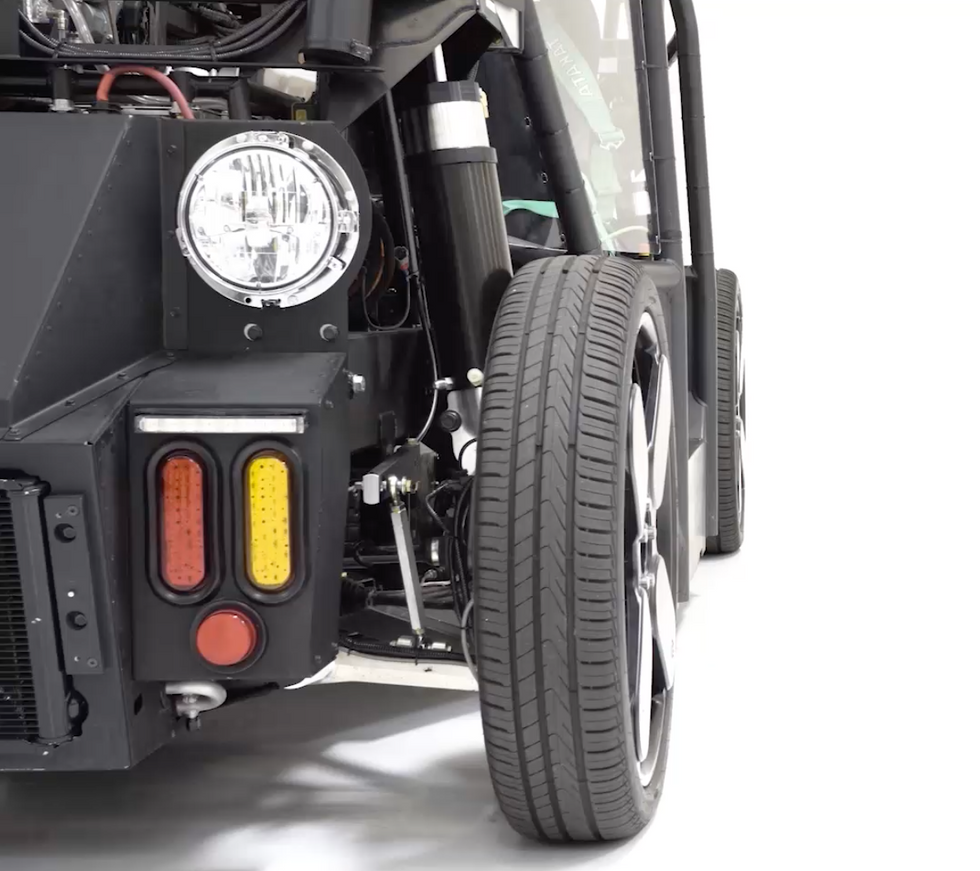 Zoox recently teased its 'bidirectional' vehicleZoox
Zoox says on its website it is "applying the latest in automotive, robotics and renewable energy to design a symmetrical, bidirectional, zero-emissions vehicle from the ground up to solve the unique challenges of autonomous mobility."

For now, this is a different plan to that of Uber and Waymo, which use pre-existing cars bought from manufacturers, including the Volvo XC90, Chrysler Pacifica and Jaguar I-Pace, to test and operate their driverless technology. Waymo had previously built its own vehicles, but only at the early prototyping stage several years ago, before switching to Chrysler and Jaguar cars.
Zoox has planned to launch a driverless taxi service in 2020 – a target shared by several other firms – but delayed that timeline due to the software not being ready – again, a common situation shared by others. Waymo, owned by Google parent Alphabet, is so far the only company to offer a commercial truly driverless taxi service, albeit only in a small part of Phoenix, Arizona for now.
Echo Auto Air Vent Mount
Related Articles Around the Web
Like GearBrain on Facebook