Like GearBrain on Facebook
Two lawsuits filed against Amazon claim the retail giant records children via its Alexa-equipped Echo smart speakers without their consent or the consent of their parents.
Filed on behalf of an eight-year-old in California and a 10-year-old in Massachusetts, the lawsuits allege that Amazon's Alexa voice assistant "routinely records and voiceprints millions of children," without consent, and breaking laws in nine U.S. states.
Read More:
The cases, both filed on June 11, focus on how the Alexa voice assistant found on all of Amazon's Echo products records the voices of everyone it hears say "Alexa." Crucially, this includes people who do not have an account with Amazon and have no control over whether their voice is recorded or not.
Simply put, if a child is within earshot of an Alexa device and they say the "Alexa" hot word, then the device will record whatever they say next, and upload this to Amazon's server. It can be deleted, but only if the owner of the device removes each recording via the Alexa app.
The device will also record for a few seconds if it mistakenly thinks it heard the "Alexa" hot word, leading it to potentially recording and storing conversation not intended to be saved, or heard by others.
Reported by the Seattle Times, the lawsuit filed in federal court on behalf of the Massachusetts 10-year-old states: "At no point does Amazon warn unregistered users that it is creating persistent voice recordings of their Alexa interactions, let alone obtain their consent to do so."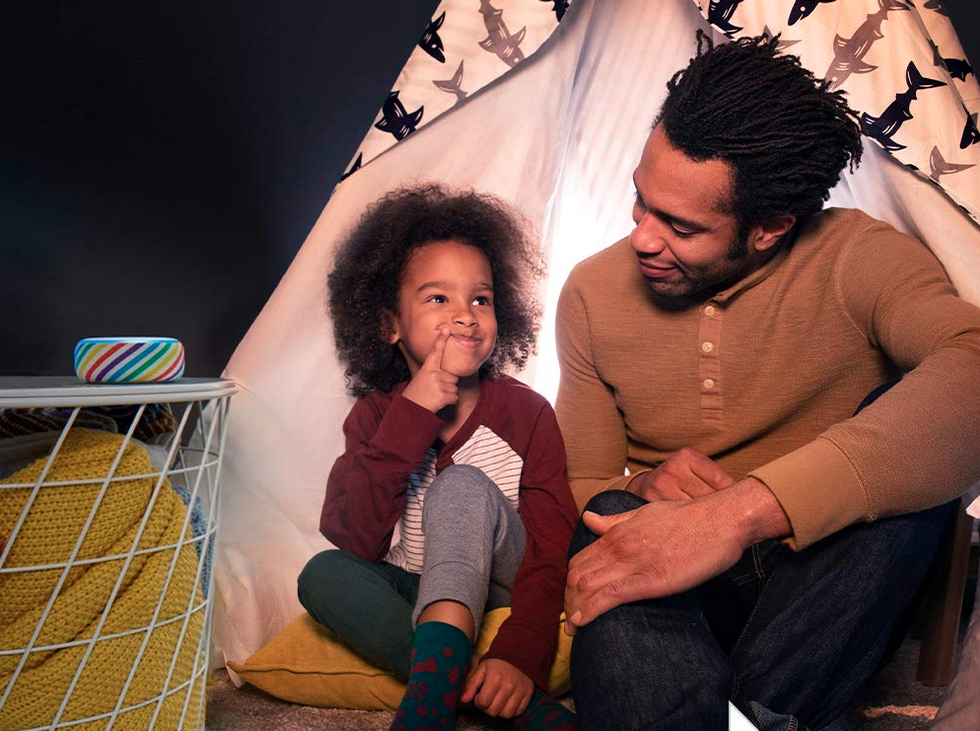 Lawsuits arrive as Amazon announces new Echo Dot Kids EditionAmazon
The lawsuit adds: "It takes no great leap of imagination to be concerned that Amazon is developing voiceprints for millions of children that could allow the company (and potentially governments) to track a child's use of Alexa-enabled devices in multiple locations and match those uses with a vast level of detail about the child's life, ranging from private questions they have asked Alexa to the products they have used in their home."

It is claimed that Amazon is breaking the law in nine states, all of which require consent from both parties before an audio recording can be made of one party by the other. Penalties for failing to adhere to this law include set amount of statutory damages per violation."
Those nine states are: California, Florida, Illinois, Michigan, Maryland, Massachusetts, New Hampshire, Pennsylvania, and Washington.
The lawsuits, which Amazon has not commented on, come in the same week that the company announced a new version of its Echo Dot Kids Edition. Brightly colored in a bid to appeal to children, Amazon suggests the smart speaker can be used in a child's bedroom to read them stories and let them engage with other child-friendly content. Parents can block explicit content and put restrictions on how much the device can be used each day.
The Echo Dot Kids Edition comes with a feature called FreeTime, which allows parents to delete recording of their children, and require applications to ask for consent before collecting user data. Alexa skills aimed at children also have these restraints, but all of this is irrelevant if a child is in a home which has normal versions of Echo smart speakers, which can record them and store these recordings on Amazon's server without the child's consent.
Check out The GearBrain, our smart home compatibility checker to see the other compatible products that work with Amazon Alexa enabled devices.
Like GearBrain on Facebook