Last fall, images leaked of a device claimed to be a combination of a Fire TV set-top box and an Amazon Echo smart speaker, all with integrated Alexa functionality.
Now, Amazon has published a new page on its website stating: "What is Fire TV Cube?", with the message: "Details coming soon" and a way for customers to sign up for email alerts about the new product.
If the leaks and rumors are accurate, the device will be a small cube which connects to your TV through a HDMI port and streams content from Amazon Prime Video. As the leaked image shows, below, the device has the same blue ring of light as featured on the Echo speaker range - a light which indicates when Alexa is listening and speaking.

So this will likely be a set-top box with Alexa built it. This makes perfect sense for Amazon and will give Prime customers an easy way of streaming content to their TV - just speak out loud and it will play. And of course, the device will let you do everything an Echo speaker can, such as controlling your smart home devices.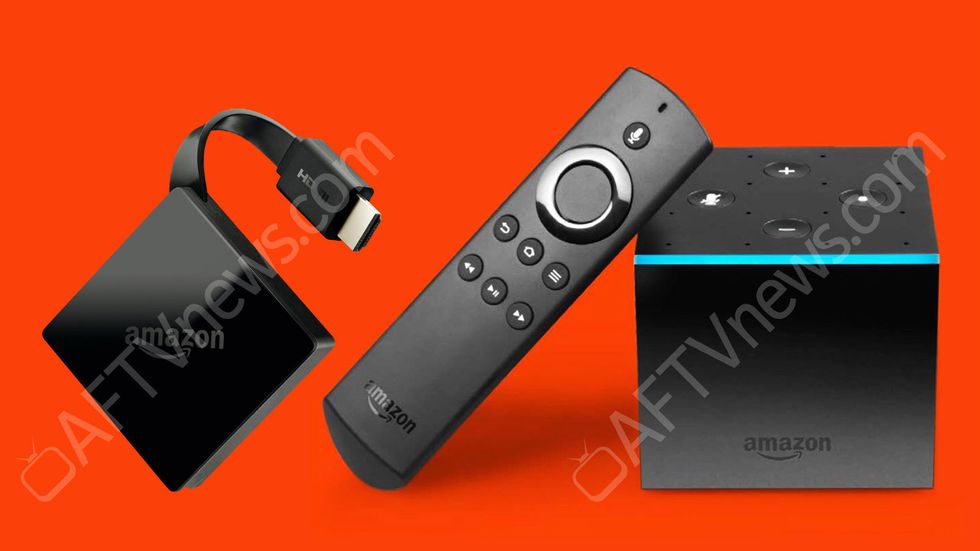 Leaked image published in the fall shows the Fire TV CubeAFTVNews
But this will only be a success if Amazon fixes one of Alexa's biggest problems - the amount of false positives she produces. I have an Echo Dot on my desk, which is in a corner of my living room and approximately 15 feet from the television. Every couple of days, Alexa will wake up and start talking because it heard something which sounded like 'Alexa' come from the TV.
Sometimes Alexa will say she didn't hear correctly or doesn't understand. Other times she will go ahead and read out a fact she found on Wikipedia about the thing she thought she heard. The Sonos One in my bedroom does the same thing, and will respond to the dialogue spoken in programmes I watch on my laptop or iPad nearby.
Both Alexas also do this when people are talking in the same room, and the annoying behavior regularly causes her to be muted or unplugged.

Placing the Fire TV Cube right next to the TV is going to put Alexa in a position where she will hear everything, and unless Amazon makes some changes I suspect this will result in even more false positives.
With its own TV adverts showing off the Echo range and Alexa, Amazon has engineered a way for the speaker to remain quiet. She will hear her name come from the TV, but almost immediately stop listening, before she has a chance to think of an answer and reply. Perhaps Amazon has developed a way for the Fire TV Cube's Alexa to not respond to anything coming from the TV - or at least, not respond to anything the device itself is playing.
With the leaked image - which also contained a picture of the redesigned Fire TV dongle that went on sale recently - and Amazon's sign-up page, we expect the product to be launched very soon. I just hope Alexa learns when not to reply.
Visit GearBrain's What Works with Amazon Alexa to see the connected devices that work with Amazon Echo and Alexa enabled devices.