Amazon is on a mission to make Alex available absolutely everywhere. The first step was to sell a range of Echo speakers, each with the Alexa assistant baked in, ready to help you manage your day, read the news, look up information online, and interact with a wide range of smart home gadgets and appliances.
Now Amazon is moving onto step two: bringing Alexa to third-party devices.
This isn't a case of devices being controlled by Alexa, like a TP-Link smart plug, Philips Hue light bulbs, or a Nest thermostat. This is where Alexa is baked into the device itself, just as it is embedded into Amazon's Echo speakers and Fire TV streaming stick.
CES 2018 saw a number of these devices break cover, ready to go on sale later this year and bring Alexa into every corner of your smart home. It might seem strange for Amazon to want to divert attention away from its own Echo and Fire devices, but it should be remembered that wherever Alexa is - wherever she is listening - Amazon's services are also there. Wherever there is an Alexa microphone, Amazon is ready to sell you things.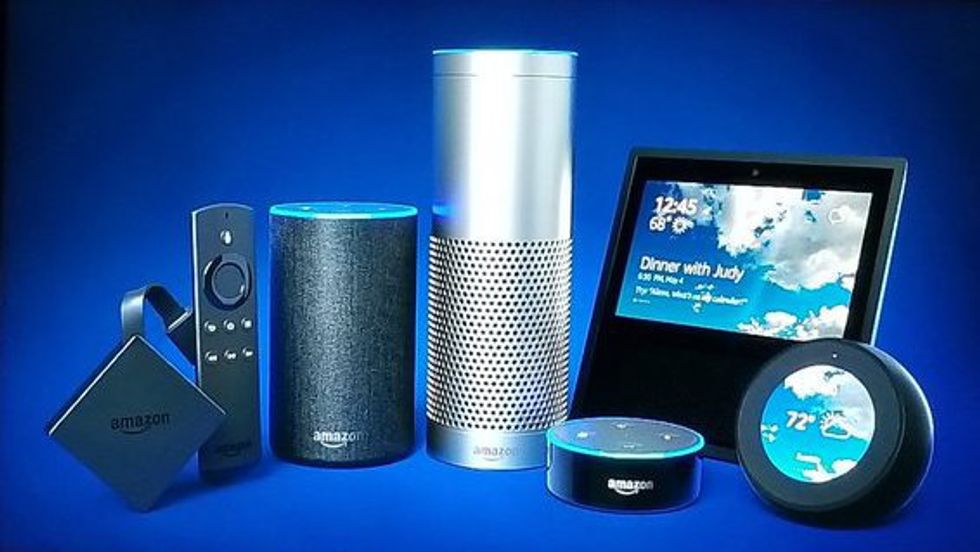 The Echo and Fire range was only stage one of Alexa's invasionAmazon
With Amazon's Alexa Voice Search API, manufacturers can add the virtual assistant to their own products, so long as they have a microphone and a speaker. These manufacturers include Lenovo and Sonos, who each sell smart speakers with Alexa built in. These give you all of the functions of an Amazon Echo, but with the added benefits of a different design in the case of the Lenovo and increased volume and sound quality with the Sonos One.
CES also saw iDevices reveal a light switch which includes Alexa. Fit them across your entire home and Alexa is unlikely to ever be out of earshot, letting you ask for music or control your smart lights and thermostat from wherever you are. Welcome to 2018, where your light switch has artificial intelligence and can be asked to control appliances across the home, or tell a joke.
Alexa is also available on the C by GE Sol table lamp, a circular beacon of light which has an always-on microphone and a speaker so Alexa can communicate with you. The lamp has full access to Alexa's skills catalogue, meaning it does everything an Amazon Echo can do - and what's more, it can do extra things like use the lamp to indicate the status of a countdown timer.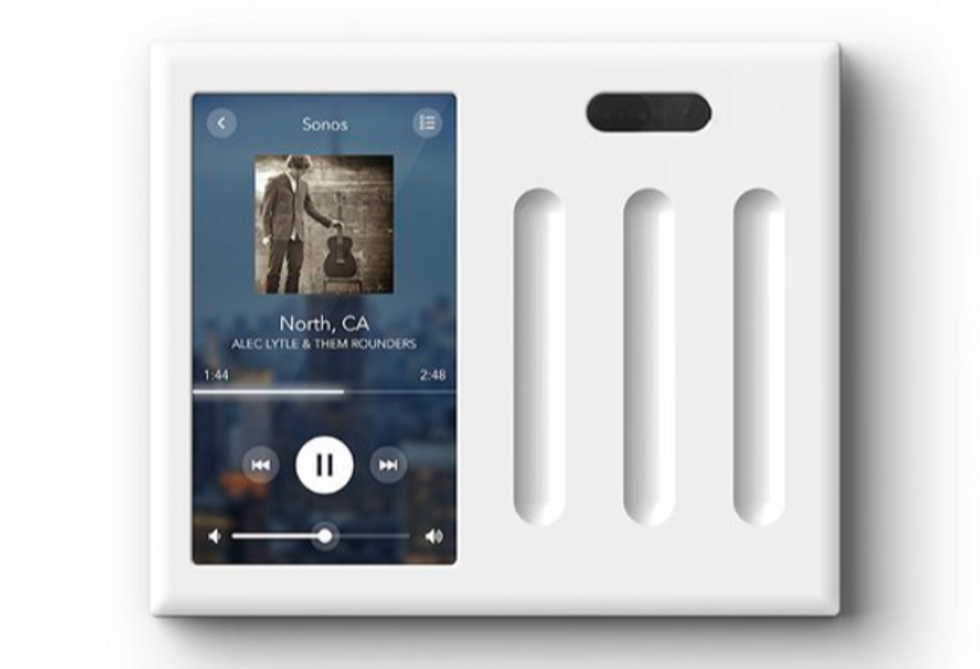 Alexa is everywhere - it's even in light switchesBrilliant
Head into the kitchen and Alexa is also hanging out in the new Instaview smart fridge by LG. Here, Alexa can be used to play music in the kitchen, or buy items when you notice they're about to run out. Of course, any nearby Echo speaker could pick up your commands to order more kitchen supplies, but by baking Alexa into the fridge itself, the microphone is always right where you need it.
Wearable Alexa
Alexa is also beginning to appear in wearables like smart earphones and watches. The Bragi Dash Pro wireless earphones are already compatible with Siri and Google Assistant, but with a software update due soon they'll also work with Alexa.
Smartwatches from the mVoice and Guess Connect ranges by Martian also have Alexa built in, although here she actually runs on your smartphone, and uses a Bluetooth connection to play spoken messages through the watch's speaker.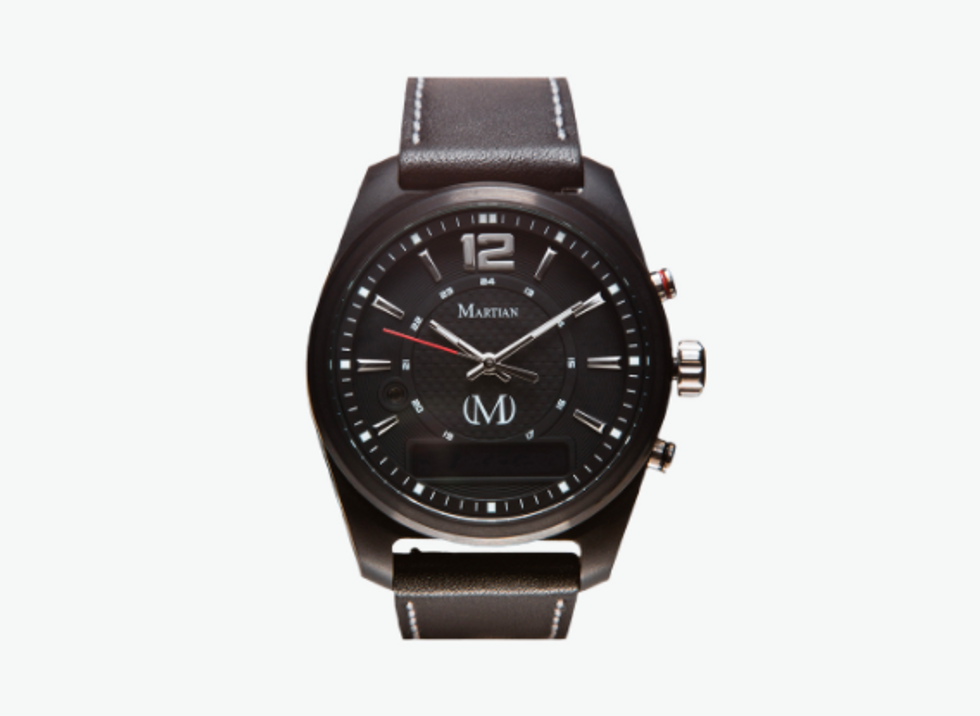 Push a button, and you can chat with Alexa on your watchMartian
Cars are quickly becoming a key battleground for Alexa and Google Assistant, with the former coming to Ford's Sync 3 infotainment system and the latter being added to all cars with Android Auto this year. Alexa in cars can help with the navigation system, but also controls your smart home from afar - letting you switch on the garden lights and open the driveway gate with a voice command as you turn onto your street, for example.
Finally, Alexa is coming to Windows 10 PCs - and in two different ways. First, a partnership was announced in August 2017 which will see Amazon Alexa and Microsoft's artificial intelligence, Cortana, integrated with each other. However, after saying this would happen before the end of 2017, we are still waiting.
Since then, at CES in January this year, Several PC makers said they would separately be bringing Alexa to their computers via an app this year. These companies include HP, Lenovo, Asus and Acer, and represent a major chunk of the Windows PC market. Should the Alexa app, due out in the spring, bring full smart home control to PCs, it looks increasingly unlikely that Cortana will become a player in the smart home market.
What's more clear is that, as 2018 progresses, Alexa will bring Amazon's ears (and in some cases, its eyes too) to every corner of the smart home, the car and beyond.
Don't forget to visit GearBrain's What Works with Amazon Alexa to see the other connected devices that work with Amazon Echo and Alexa enabled devices.