Amazon Alexa When it comes to voice-control, Amazon wins by a wide margin. So says a recent report from eMarketer, which says Amazon's voice-controlled speakers have more than 70 percent of the market share. The research company says growth has climbed 130 percent so far this year, with 35.6 million Americans using a voice-controlled device at least once a month.
The Amazon Echo speaker is the top player in the field, followed by Google Home with 23.8 percent of the market. Smaller players noted by eMarketer include Lenovo, LG, Harmon Kardon and Mattel. Virtual assistants are used by even more people in the U.S. than the speakers themselves, with 60.5 million Americans talking with Alexa, Siri and Cortana once a month.
The Frame Samsung debuted its new TV, The Frame at the Frieze Art Fair on Randall's Island last week, shuffling its screen in between works of art to show off its look and features. The TV comes with removable frames—which are attached via magnet to the actual TV and give the look of a picture in a, yes, frame. You can project paintings and of course photographs into the TV, as our roving reporter discovered in her images below. Expect The Frame to be available this spring.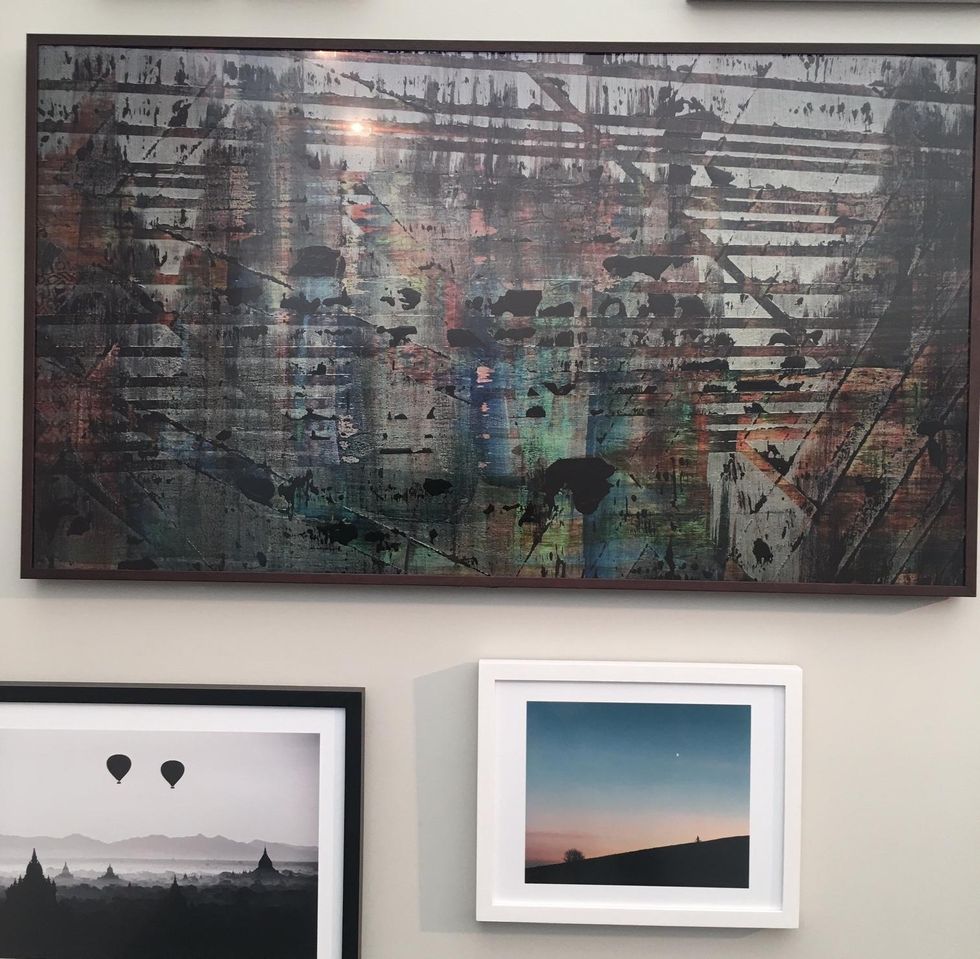 Gerhard Richter painting as seen through Samsung's The FramePhoto by Susan Ginsburg
Abode Review Home security concerns are at the top of the list as to why people buy devices for their home. Abode is a security system that can be both professionally monitored and self-monitored—making it a unique option for a smart home. We took the system apart for our in-depth (seriously in-depth) review.