Like GearBrain on Facebook
The Anki Vector was the most-funded robotics project in Kickstarter history, raising over $1.8 million, and will go on sale this week. It is a small robot which can drive around, respond to your commands and questions, and show emotion through sounds and a display which doubles as a cute robotic face.
The Vector shares a similar design to the Anki Cozmo, but where that brightly colored robot was aimed at children with an interest in coding and robotics, the Vector and its darker palette is intended for adults too.
Read More:
Vector is not a toy, but a smart home robot which Anki hopes will help out around the home - giving you the weather forecast, answering general knowledge questions, and setting cooking timers. Vector can also take a photo on command, and plays the role of dealer in a game of Blackjack on its display.
Anki has worked with animators to give Vector a personality - he shivers when forecasting cold weather, and produces a wide range of sounds - but Alexa integration is also on the cards.
Writing in a company blog post on October 9, Anki co-founder and chief executive Boris Sofman said Alexa integration was one of the top feature requests from the Vector project's 8,300 backers - and that Amazon's assistant will be coming to the robot soon.
"I'm excited to share that we're working with Amazon to integrate Alexa into Vector; one of the top requests from our Kickstarter community," Sofman said. "We're in the early phases and hope to share more details soon on exact timing but we're aiming for end of this year."

In addition to this, the Anki team is working on "fine-tuning Vector's personality as well as the depth of the interactive experiences between vector and his owner including new voice-command capabilities."
After this, features to be added via software updates in 2019 include "pet detection, home monitoring, delivering messages, music recognition, and a 360 degree camera, to name a few."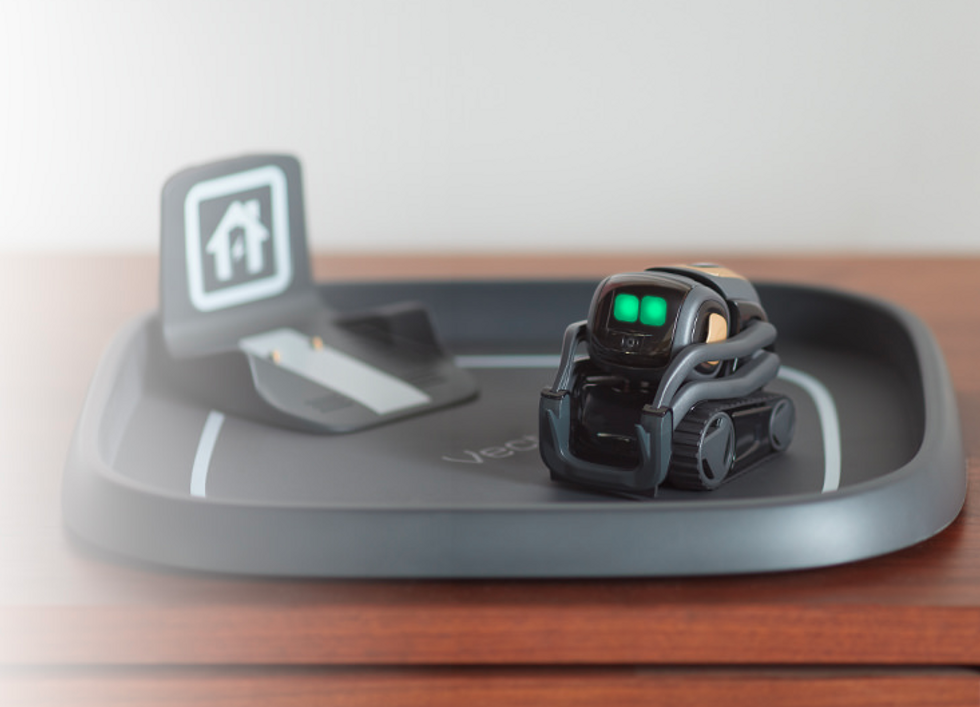 Anki
We hope Anki strikes the right balance in how it adds Alexa to Vector's existing personality, as the robot's bleeps, bloops and movements already define a unique personality which comes across as more animated than Alexa's monotonous voice. But Alexa integration could help Vector tap into the huge range of smart home devices the Amazon assistant can already control, so there are clear gains to be made from the partnership.
We're also be interested to find out how users will be asked to speak to Vector; currently they've to say "Hey Vector" to get the robot's attention. Will this be joined by "Alexa,...", or will Alexa be able to answer questions directed to Vector? We'll have to wait and see.

Vector is open for pre-order now for $250 and goes on sale later this week, on October 12. Also available from that date is the $30 Vector Space, a small contained area, pictured above, for the robot to drive around on, complete with charging dock to park on when the battery runs low.
Like GearBrain on Facebook