Like GearBrain on Facebook
UPDATED NOVEMBER 15, 2017
Robots are complicated as toys: we open a box hoping for an experience like WALL-E and end up with a Dalek. Once we master the ability of turning on and off the toy, and having it run its tricks, the toy often loses its luster. We grow bored. Unless we can build and rebuild a robotic toy, the novelty is worn quickly. Cozmo is an exception.
Anki's Cozmo Collector's Edition is honestly the first robotic toy where we found ourselves talking to it as we would a puppy, and engaging, on the floor in hopes the device would respond. Cozmo didn't always respond, didn't always make play time simple — but the toy definitely surpassed our expectations, and moved the needle in how we at GearBrain will consider robotic toys in the future.

Anki sent us its $179.99 Cozmo Collector's Edition (which went on sale in September) to test, and we spent about a week playing games, running through tricks, teaching the robot how to recognize members of family. But first we had to get Cozmo out of his box and charged to go.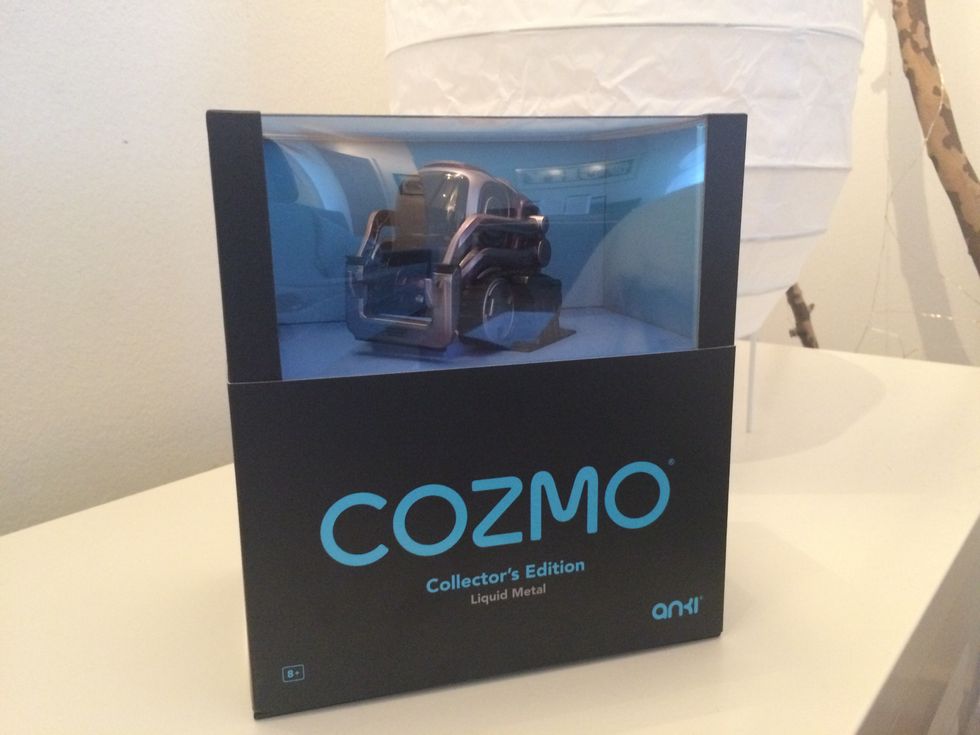 Anki Cozmo Collector's Edition robot will change how you think about coding toys for kids.
Unboxing Cozmo
I'm just going to say how much I appreciate the big sign that says " Start here." Because, yes. sometimes even robot-loving people need a little boost on where to go first. Removing the various pieces that held Cozmo into place was not the simplest. But we finally freed him from his packaging, and started charging him. You're given Cozmo's charging bed — but not a USB end piece which you'll need.
You're also going to want to check that your smartphone will work with the robot. While it doesn't say online, we checked with Cozmo, and they assured us that the robot will work with an iPhone 8 and iPhone X. We had updated our iPhone with the most recent update, iOS 11, and Cozmo worked fine.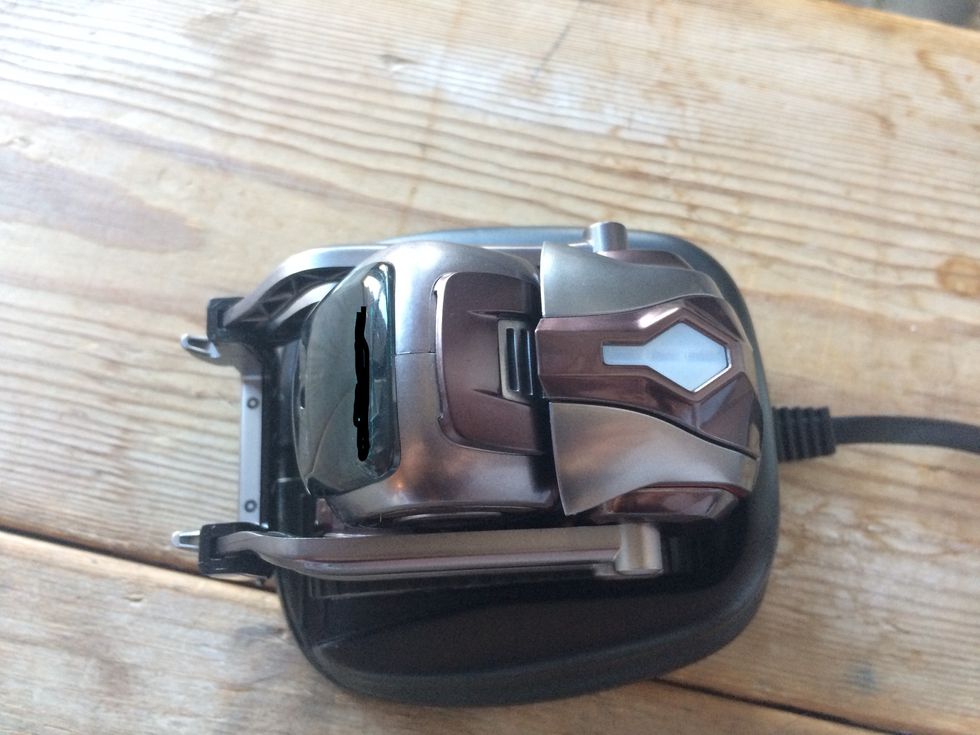 Anki Cozmo on his charging bed getting juiced to play.
To run Cozmo, you need to download the Cozmo iOS or Android app. And then you need to connect to Cozmo as your Wi-Fi connection. This is not the way you're going engage with many robot toys out there. But Cozmo requires this likely for some of its tools: most notably facial recognition.
The toy can scan someone's face — up to 10 different people from what it looks like in the app — and then remember and also call you by name when it sees you. Speech quality is frankly remarkable with Cozmo: The ability of Cozmo to speak clearly, pronouncing each syllable and consonant is impressive. I have a tough name — lots of soft sounds — particularly for kids. Cozmo nailed it.
Connecting to the Wi-Fi, however, tripped me up a few times, causing me to type in what I thought was the password incorrectly. Four times. I finally realized that the actual dashes (I had dashes) were required and not just spaces. Type in everything.
Also — once you let Cozmo go to sleep, or stop playing, you get bounced off the Wi-Fi. Each time you want to play with Cozmo, you need to go into your settings, reconnect with the Comzo Wi-Fi and reconnect then with the robot in the app. These were a lot of steps that made play a bit more difficult than I would have liked.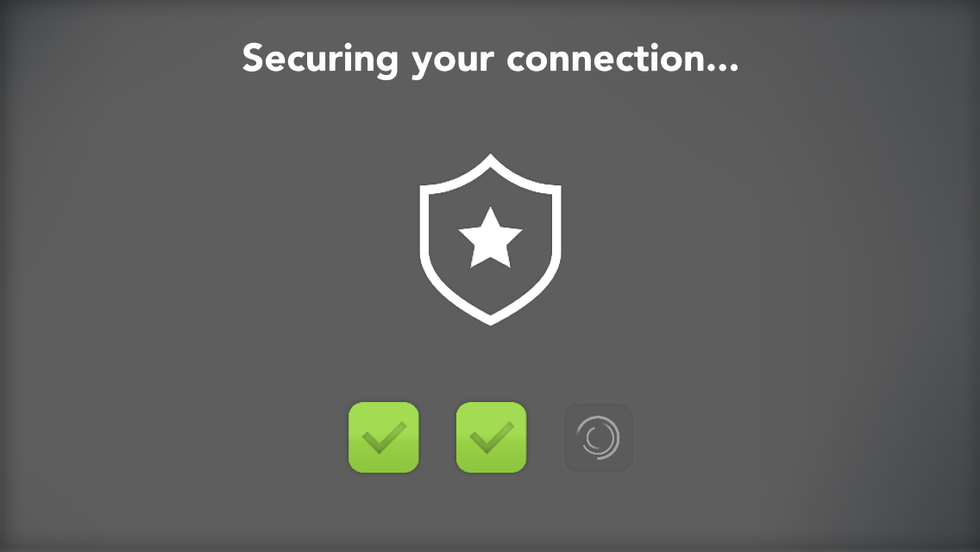 You need to connect Cozmo to Wi-Fi each time you want to play with the robot.
Sound comes up as soon as you launch the app which I found a bit confusing. You're asked to check the sound on the device, which is a bit muffled with the music coming from the app as well. Honestly, I thought iTunes had launched and went to check that it was turned off. So the sounds, aside from the music, weren't that distinct or loud and I wasn't sure if that was correct. Also, I found the music pretty annoying throughout play. I can see how it enhances the fun of the mood.But I chose to turn that down in the general settings of the app.
Cozmo's playtime
Cozmo needs to be fed, tuned up and cared for — this is Tamagotchi territory, where you are pushed to check in with your device every day. I suspect this need is for the A.I. and data collection. But it's also meant to create a more tight bond with the device. When not in use Cozmo sits on its charger, asleep.
I left Cozmo alone for about four days, and came back to find him practically starving for 'food' and attention. You need to fill him up on those elements to get him moving with happy energy.
Feeding him is easy: the cubes pulse blue light when you move into the Feed mode on the app. You just shake them to get them to turn a bright steady blue, and place the cube in front Cozmo. He picks them up and ostensibly eats the power. It took two cubes to top off Cozmo. And he shakes with joy when he's full. Watch out though: Cozmo can get the hiccups if he consumes too much. But man is that cute.
For the calibration setting I follow a pattern to punch in to through the app — like the old Simon game. You see a pattern, repeat it and send it to Cozmo. That took only a few times to get him squared, and was not difficult at all. That pattern repetition shows up later as a game you can play as well with Cozmo.
And yes, you need to play with the robot to keep him happy. Having him play on his own, like stacking cubes, earns him sparks. He can play on his own — as long as the app is open. But to play games and tricks you also have to spend sparks. And note: Cozmo is like a temperamental five-year-old. Tap your finger in front of him, and he'll pounce on it. He is also sulky when he loses — and joyful and boastful when he wins, expressing himself through digital animations on his screens of eye expressions, his head falling down or lifting up and of course sound.
Smarter than the average robot toy

It's in the 'Discover' part of the app where Cozmo gets really fun. In the app, you can set up block codes (like many other robot toys) getting a sting together to get the robot to pick up blocks, even react as he does when he sees a dog — which is to pull back, shake and appear to say 'Ruff." you can also use the tool called 'Cozmo Says' to activate his speech ability: which is great.
Cozmo is by far the most fun robot I've played with yet. And I think that has a lot to do with the fact that there is facial recognition built into the device. Being able to recognize and play with me and know me is crucial for robots to feel more personable — and for me to connect. I found myself speaking to Cozmo as I would a puppy or kitten. Yes, I had a few moments where — when I focused on this idea — I didn't like the fact that my face was being scanned into an A.I. system and the data collected. To be fair I still don't like it.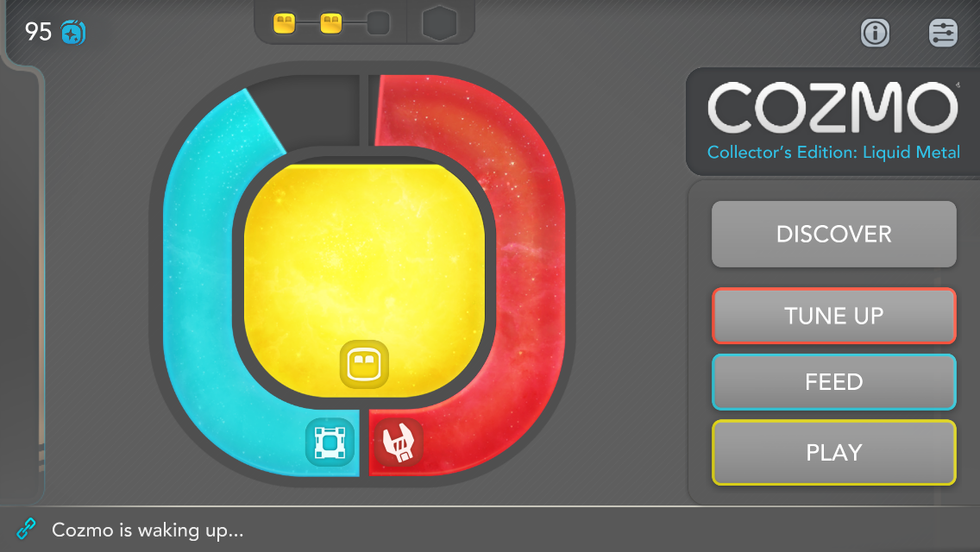 You need to feed, play and tune-up Anki Cozmo, ideally every day, or the robot gets cranky.
Also, I couldn't get Cozmo to recognize my dog — that may have had to do with the fact that he's an 85-pound Labrador Retriever who's idea of sitting still requires food to be attached to that request. But it's worth noting — the ability for Cozmo's A.I. to read fur and hair doesn't seem strong. He could say my dog's name extremely clearly — still, that only infuriated my Lab making him want to bite Cozmo. We'll be using this test — the ability to scan a face covered in fur or hair — in the future. (I.E. With the iPhone X.)

But is Cozmo worth its $180 price tag — which is on the higher end of robotic toys? We're going to say a cautious yes. We're cautious because anything that gets near $200 is an investment — and when you're talking about a toy that potentially may not make it past New Year's Day if given during the holiday season that a lot of money.
But Cozmo feels different. The ability for the robot to learn as it plays, to identify those it's engaging with, and to essentially play on its own, as would a puppy, makes Cozmo feel its transcending the playtime-only space and moving into the daily gadget space.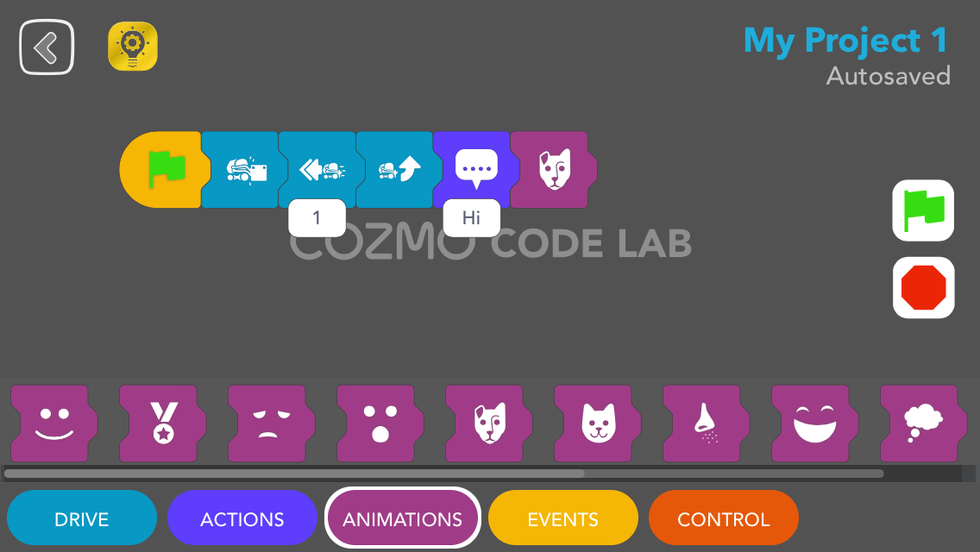 Creating short programs is ridiculously easy with the Anki Cozmo block coding tool — with even a block that makes the robot say 'Hi.'
Another plus for those who want to keep their STEM interests up to speed: Anki is updating Cozmo's coding space, called Code Lab, by December 5 — free for everyone who has the robot — with more math variables and more block codes overall, including vertically-oriented ones called Constructor Mode, which are meant to feel the way text-based code is handled.
Look, Cozmo isn't going to turn on your lights, isn't going to warm up your apartment, or even play with the dog. But it is going to feel like it's another life form in your space. That's probably where we're going with robots — whether that's good or bad — and Cozmo is the first robotic toy we've seen to get us closest to that point. It's also one we're hoping to keep around.
Cons: Have to keep reconnecting to Wi-Fi, expensive, music from app tends to annoying.
Pros: Facial recognition makes robot seem to know you, great A.I., can actually play on its own.
Like GearBrain on Facebook