Like GearBrain on Facebook
Apple doesn't usually chase Black Friday shoppers. You won't see eager customers charging through the doors at 8 am, pushing and shoving to get their hands on iMacs reduced by $500 and iPhone Xs with 20 percent discounts.
However, as the sun rose on Black Friday this year, Apple announced it would be taking part. Sort of. The company will give away gift cards of various amounts with a range of purchases. These include:
Buy any iMac, MacBook, MacBook, Pro, MacBook Air or Mac Pro - receive a $150 git card
iPhone 6S and 6S Plus: $50 gift card
iPhone 7 and 7 Plus: $50 gift card
Apple Watch Series 1 - $25 gift card
5th generation iPad - $50 gift card
iPad Mini 4 - $50 gift card
iPad Pro - $100 gift card
iPhone SE - $25 gift card
But that doesn't mean other retailers who stock Apple products can't slash some prices. For Black Friday 2017, the likes of Walmart, Target and Best Buy are all offering discounts on a range of Apple devices, including iPads, iPhones, MacBooks and the Apple Watch.
Black Friday 2017: Apple iPad deals and discounts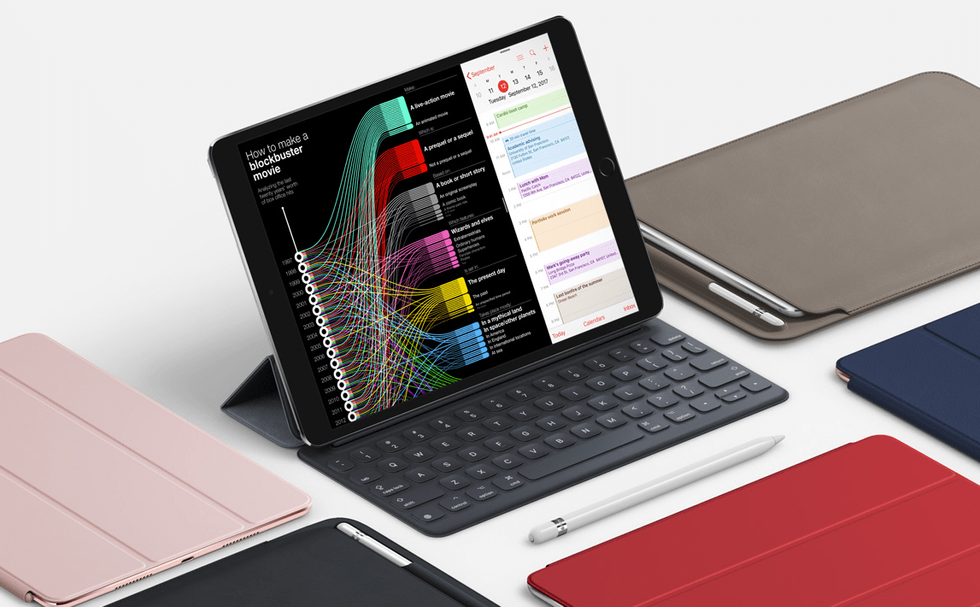 Black Friday deals include $250 off the iPad ProApple
iPad 9.7-inch, 32GB, Wi-Fi only
Target
Was $329, now $249
Save $80
iPad Pro 9.7-inch, 128GB, Wi-Fi + Cellular, Space Gray
Best Buy
Was $829.99, now $579.99
Save $250
iPad Pro 9.7-inch, 128GB, Wi-Fi + Cellular, 128GB
Best Buy
Was $829.99, now $579.99
Save $250
iPad Pro 9.7-inch, 32GB, Wi-Fi + Cellular, Gold
Best Buy
Was $729.99, now $479.99
Save $250
iPad Pro 9.7-inch, 32GB, Wi-Fi + Cellular, Space Gray
Best Buy
Was $729.99, now $479.99
Save $250
iPad Pro 10.5-inch, 256GB, Wi-Fi + Cellular, Space Gray, Verizon
Best Buy
Was $929.99, now $729.99
Save $200
iPad Pro 10.5-inch, 512GB, Wi-Fi + Cellular, Space Gray
Best Buy
Was $1,129.99, now $929.99
Save $200
iPad Pro 12.9-inch, 128GB, Wi-Fi + Cellular, Gold
Best Buy
Was $1,029.99, now $779.99
Save $250
Black Friday 2017: Apple iPhone deals and discounts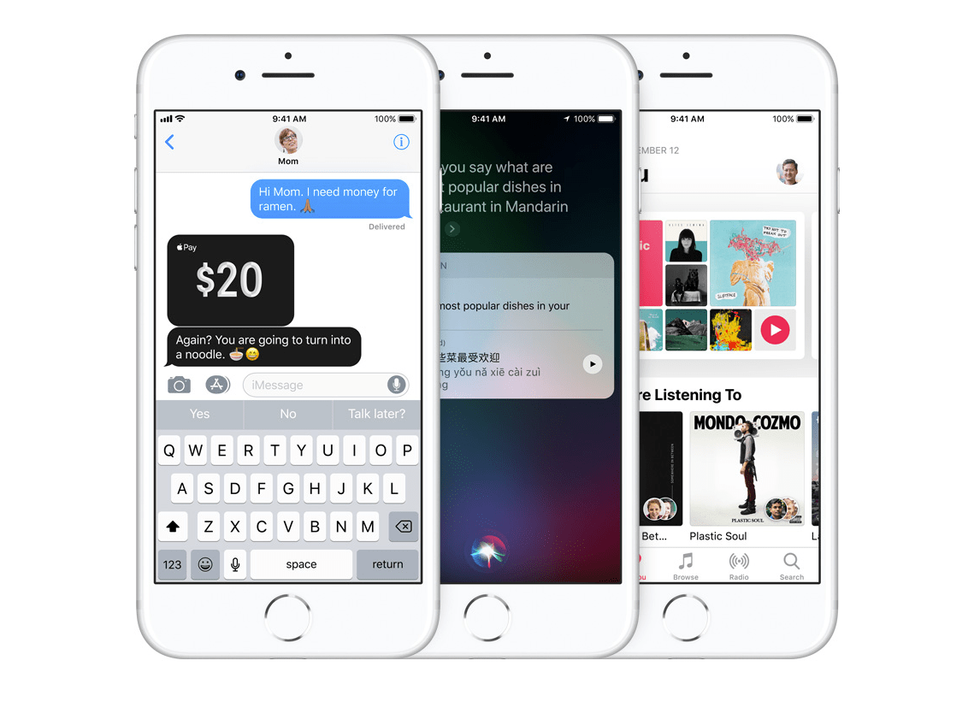 Gift cards are available for the iPhone 7, 8 and iPhone XApple
iPhone 7, 7 Plus, 8, 8 Plus and X
Walmart (in-store only)
Free $300 Walmart gift card with qualifying AT&T and Verizon handsets bought from November 23
Target
Free $250 gift card with activation of qualifying handset
Sam's Club
Free $100 gift card when activating a qualifying handset
Best Buy
Save up to $200 on qualifying purchase
Black Friday 2017: Apple Watch deals and discounts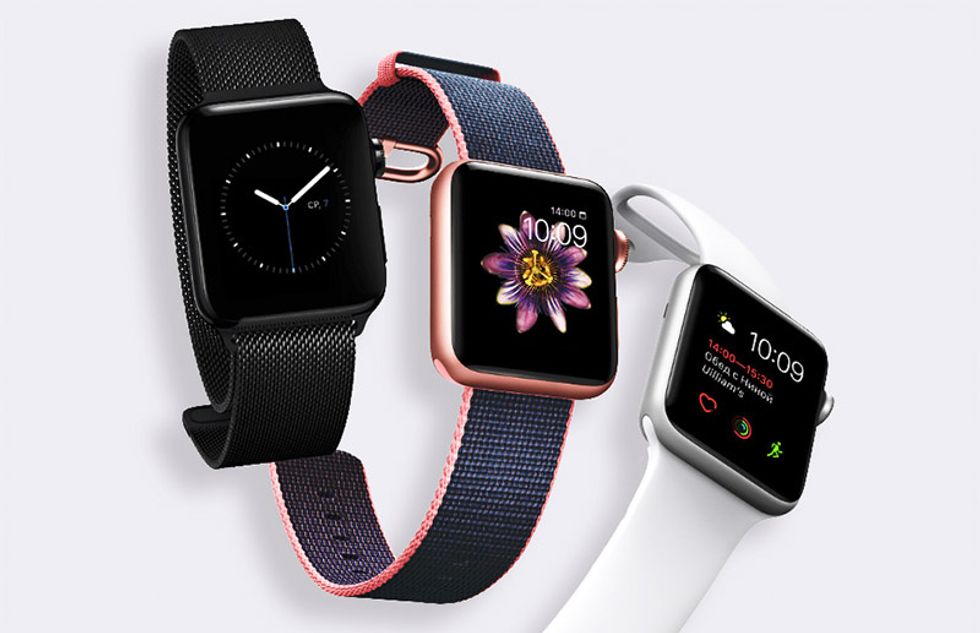 There are dozens of Black Friday discounts on the Apple Watch Series 1, Series 2 and Nike+Apple
Apple Watch Series 2, 42mm, Space Black
Best Buy
Was $549, now $429
Save $120
Apple Watch Series 2, 38mm, stainless steel case with Milanese Loop band
Best Buy
Was $599, now $479
Save $120
Apple Watch Series 2, 42mm, stainless steel case with Milanese Loop band
Best Buy
Was $649, now $529
Save $120
Apple Watch Series 2, 42mm, Space Black stainless steel with black Milanese Loop band
Best Buy
Was $699, now $579
Save $120
Apple Watch Series 2 Nike+, 42mm, Space Gray aluminum case with Nike Sport band
Best Buy
Was $329, now $299
Save $30
Apple Watch Series 2 Nike+, 38mm, Space Gray aluminum case with Nike Sport band
Best Buy
Was $299, now $269
Save $30
Macy's (from November 22 - 25)
Was $180, now $110
Save $70
Macy's (from November 22 - 25)
Was $229, now $159
Save $70
Apple Watch Series 2 Nike+, 42mm, various colors
Dick's Sporting Goods
Was $399, now $329
Save $70
Apple Watch Series 2 Nike+, 38mm, various colors
Dick's Sporting Goods
Was $369, now $279
Save $90
Black Friday 2017: Apple MacBook Pro deals and discounts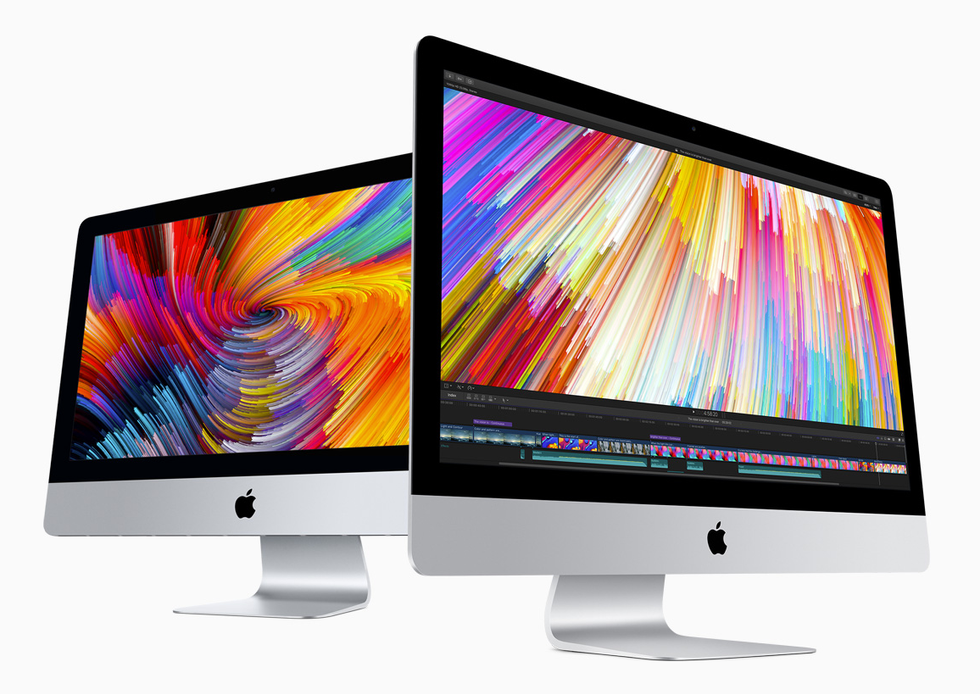 Instant rebates are available on a range of iMacsApple
iMac 21.5-inch, Core i5, 8GB RAM, 1TB
Best Buy
Was $1,299.99, now $999.99
Save $300
iMac 21.5-inch Retina 4K, Core i5, 8GB RAM, 1TB
Best Buy
Was $1,499.99, now $1,099.99
Save $400
Adorama is offering instant rebates on a range of Mac computers from now until Cyber Monday, November 27. The rebates are as follows:
$120 instant rebate:
21.5-inch iMac, both regular and 4K Retina models
$150 instant rebate:
27-inch 4K iMac
$200 instant rebate:
15-inch MacBook Pro with Touch Bar
Click one of the categories below for more Black Friday deals from GearBrain:
Like GearBrain on Facebook