High-end virtual reality headsets like the HTC Vive and Oculus Rift are unlikely to appear on many spontaneous Black Friday shopping lists — but there are discounts to be had.
And not only that, but Black Friday is also set to to include money off more affordable VR systems like Sony's PS VR and other smartphone-based headsets.
Here is a roundup of the best Black Friday VR deals and discounts we've found so far.
Best Buy
Was $499, now $349
Save $150
HTC online store (from November 22 - 27)
Free Deluxe Audio Strap worth $99.99 with every Vive purchase
HTC online store (from November 22 - 27)
Free copy of Fallout 4 VR worth $60
HTC online store (from November 22 - 27)
Was $80, now $30
Save $50
Best Buy
Was $299.99, now $199.99
Save $100
PlayStation PS VR with PlayStation Camera
Best Buy
Was $399.99, now $299.99
Save $100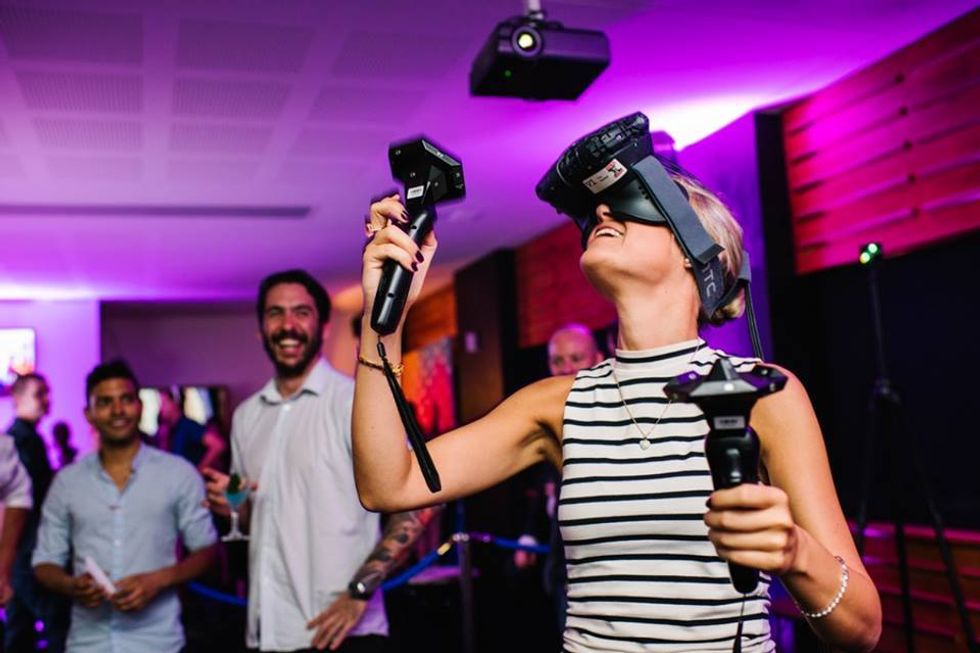 HTC Vive is among this year's VR Black Friday deals
PlayStation PS VR with Camera and The Elder Scrolls V: Skyrim
Best Buy
Was $449.99, now $349.99
Save $100
PlayStation PS VR with Camera and Gran Turismo Sport
Best Buy
Was $399.99, now $299.99
Save $100
Samsung Gear VR with controller
Best Buy
Was $129.99, now $89.99
Save $40
HP Mixed Reality headset and controllers
Best Buy
Was $449, now $399
Save $50
PlayStation VR bundle: VR headset, PlayStation Camera, PS4 Pro 1TB, Until Dawn: Rush of Blood
Walmart
Was $1,241.12, now $1,009.04
Save $232.08
Target
Was $99.99, now $49.99
Save $50
Target
Was $39.99, now $17.99
Save $22
Click one of the categories below for more Black Friday deals from GearBrain: