Like GearBrain on Facebook
For the battle-hardened Black Friday shopper, there is more to the year's biggest shopping day than merely heading online and idly browsing before something catches your eye.
Black Friday is a sport and there are ways to get ahead of the competition. These, as far as retail giant Amazon is concerned, focus on Alexa and Prime.
Here's how to use both to win on Black Friday 2017
Free Prime for the entire holiday season
This is actually an offer which is available all year round, but with Black Friday, Thanksgiving and Christmas coming in quick succession, mid-November is the best time to deploy the 30-day free Amazon Prime trial.
So long as you haven't been a Prime customer before, just head to this link, sign in and enjoy the best of Amazon until Christmas. You'll get access to all of Amazon's digital content - video and music streaming - plus free two-day shipping where Prime products are guaranteed to land on your doorstep no later than two days after ordering. Perfect for those last minute gifts and Black Friday purchases you can't wait to get your hands on.
Prime members also get access to some exclusive Black Friday deals. So as long as you remember to cancel Prime before the end of your first month, you won't be charged a dollar. If you continue with Prime after that, it costs $10.99 per month.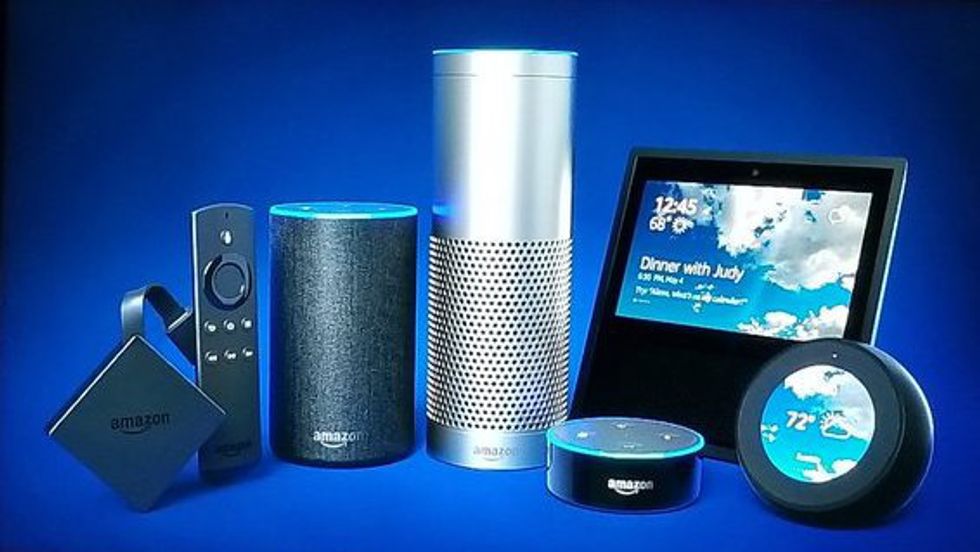 Amazon has deals on products across its Fire, and Echo rangesAmazon
Jump the queue with Alexa and voice shopping
You might not realise this, but Alexa can help with your Black Friday shopping. Not only will she add items to your basket and even complete the purchase with just voice commands, but Amazon is making some Black Friday deals exclusive to Alexa customers for a limited time.
Just tell Alexa you want to shop, or ask her about Black Friday and, from 5pm PT on November 22, she will offer a range of deals and discounts not available to other Amazon customers - even those paying for Prime - until two days later.

Alexa-exclusive deals from Black Friday last year included $15 off a Philips Hue smart light bulb starter kit - which can be controlled by Alexa, naturally. There was also $40 off last year's must-have Christmas gadget, the Sphero Star Wars BB-8 robot, plus money off televisions, Bluetooth speakers, homeware, kitchen accessories, and more. Further deals will likely be made available on Black Friday itself, November 24, and throughout the holiday season.
Start your Black Friday shopping now
Head to Amazon and you will already find a whole bunch of Black Friday deals, as the annual shopping bonanza stretches from a single day to an entire week. Amazon has 'deals of the day', where discounts can be find on a huge range of products, plus ongoing discounts on Amazon's Kindle, Fire, Dash and Echo product ranges. (Also, visit GearBrain's What Works with Amazon Alexa to see the connected devices that work with Amazon Echo and Alexa enabled devices..)
Related Articles Around the Web
Like GearBrain on Facebook