After months of speculation, Apple has confirmed the new iPhone family will be delayed by a few weeks.
Although the company hasn't offered a reason as to why, it has been widely reported for months that the coronavirus pandemic will cause delays to major product launches by Apple and others throughout 2020.
Read More:
Speaking on an earnings call with investors last night, Apple's chief financial officer Luca Maestri said: "Last year we started selling new iPhones in late September, this year we expect supply to be available a few weeks later".
Chipmaker Qualcomm suggested earlier this week that the new iPhone, which is expected to have 5G for the first time, would be delayed. It mentioned a "partial impact from the delay of a global 5G flagship phone launch" during the fourth quarter of 2020.
Another Apple supplier, Broadcom, alluded to iPhone delays in early June, describing a "major product cycle delay" at a "large North American mobile phone" customer.
Maestri did not say if the reveal of the new iPhone would be delayed or not. Apple would normally be expected to reveal the new phone in the second week of September and potentially on the 8th, given its tendency to host events on Tuesdays. This event, like its WWDC showcase in June, will likely take place online only due to social distancing limitations.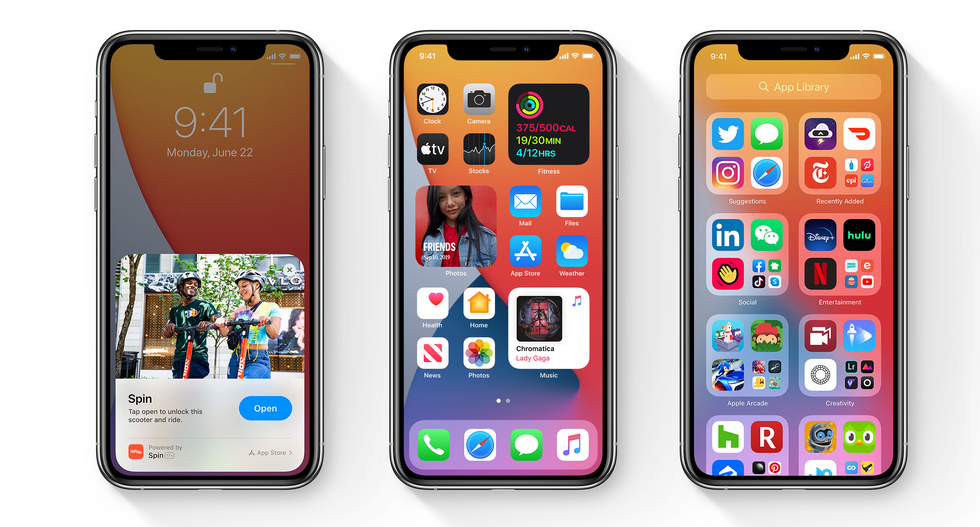 The new iPhone will run iOS 14 Apple
It could be the case that Apple will stick to September reveal schedule, but not put the new phones on sale until October. This has happened before, as the iPhone X and iPhone XR both arrived a few weeks after the iPhone 8 and iPhone XS, which they were announced alongside in 2017 and 2018 respectively.

Although yet to be confirmed, we expect the new iPhones to be called the iPhone 12 and 12 Pro, with larger models titled the 12 Max and 12 Pro Max.
Meanwhile, Google is getting ready to reveal a new smartphone of its own. The company is teasing a launch event for August 3, where it will reveal "The Google just what you've been waiting for phone". We expect this to be the Pixel 4A, a cut-price successor to the popular Pixel 3A.
Google's new flagship, expected to be called the Pixel 5, should arrive later in the fall, as normal.