While not yet available to the public, new Apple credit cards are starting to appear online. Called the Apple Card, the design is clean, with just a simple Apple logo on the left, the name and a chip on the front. The back has the Mastercard and Goldman Sachs logos — the two services that backed the new credit card — along with a traditional magnetic stripe. What's missing are actual physical numbers of any kind, including the account, or an expiration date.
Read More:
Early images of the new Apple Card came courtesy of Ben Geskin, who posted them to his Twitter account. Instructions are clearly visible on the packaging, and indicate that users will just need to hold their iPhone up to activating the new credit card.
Apple announced the new credit card during a Keynote on March 25. Apple Card, as it's called, is a titanium chipped card, and will be linked to Apple Pay — a way for Apple users to make payments, send and receive money through their iPhone or Apple Watch. If you're sent money, it appears in your Wallet app. The Apple Card will also exist inside Wallet too.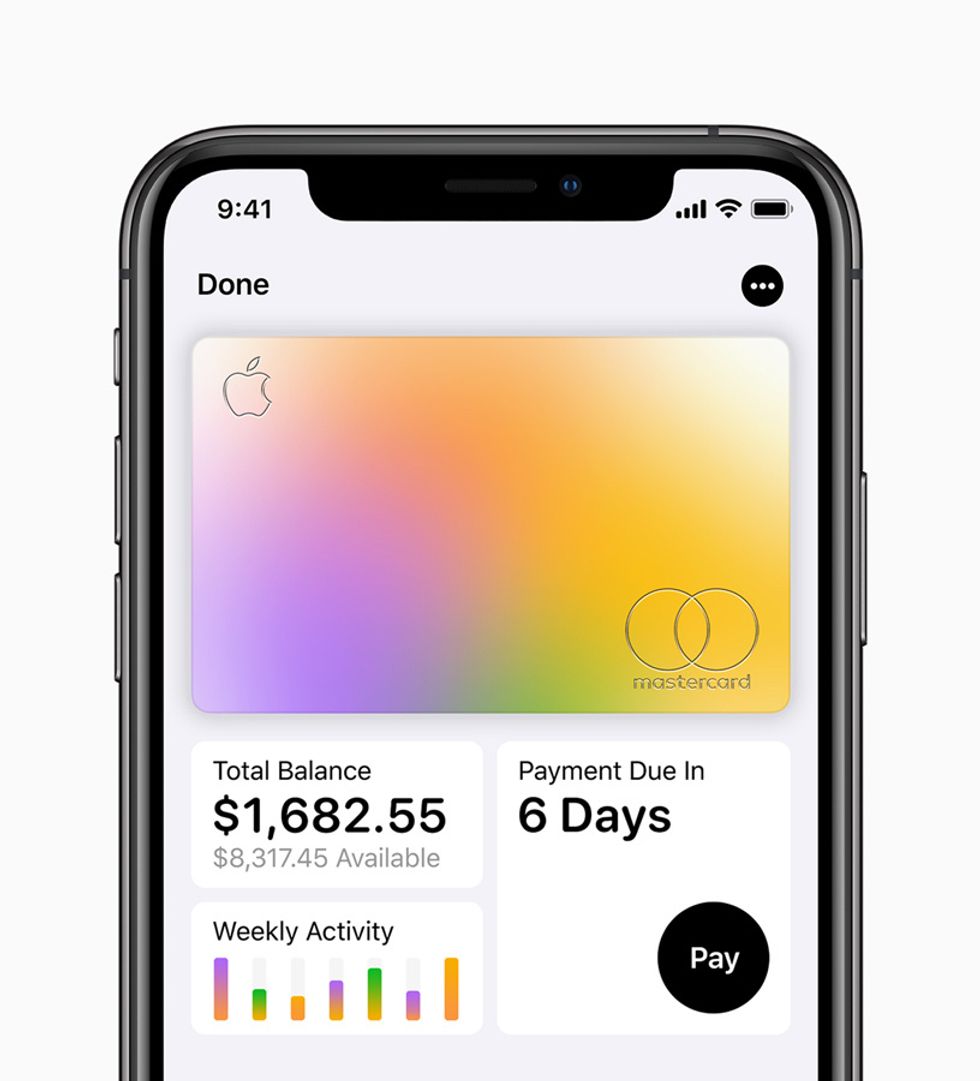 Apple Card will tie to Apple Pay, the company's virtual payment serviceApple
People using the upcoming Apple Card — which will be pulled up physically through iOS devices and the Apple Watch — won't get charged fees for using it — but interest rates are expected to be between 13 and 24 percent.
Customers will, however, get one percent cash back on items they buy with the actual card, two percent cash back on Apple Pay purchases, and three percent on anything they buy through Apple including subscriptions, apps and other content on iTunes and items bought in physical Apple stores. The card will users keep track of their spending. Clicking on a charge will bring up a map, and where the charge was made, and transactions will be put into categories like shopping and entertainment.
Apple Card is expected to launch this summer, and people can sign up for future notifications online.