Like GearBrain on Facebook
Apple is hosting an event in Chicago next Tuesday, March 27, at 10am CT with a focus on education. The invitation asks attendees to "take a field trip" and says the event will be about "creative new ideas for teachers and students".
Unusually, the event will take place at a school, Lane Tech College Prep high school, instead of the large exhibition centers where Apple normally reveals new products. It also isn't clear just yet if there will be a live video stream of the event — you'll have to check the company's website on the day to find out for sure. We also understand Apple is hosting a simultaneous event in the UK.
While new iPhones, Watches, MacBooks and the rumored cheaper HomePod are very unlikely, there are plenty of products in Apple's portfolio which could be updated at an education-focused event.
Here's a look at what Apple might reveal at this unusual event on the 27th.
A new iPad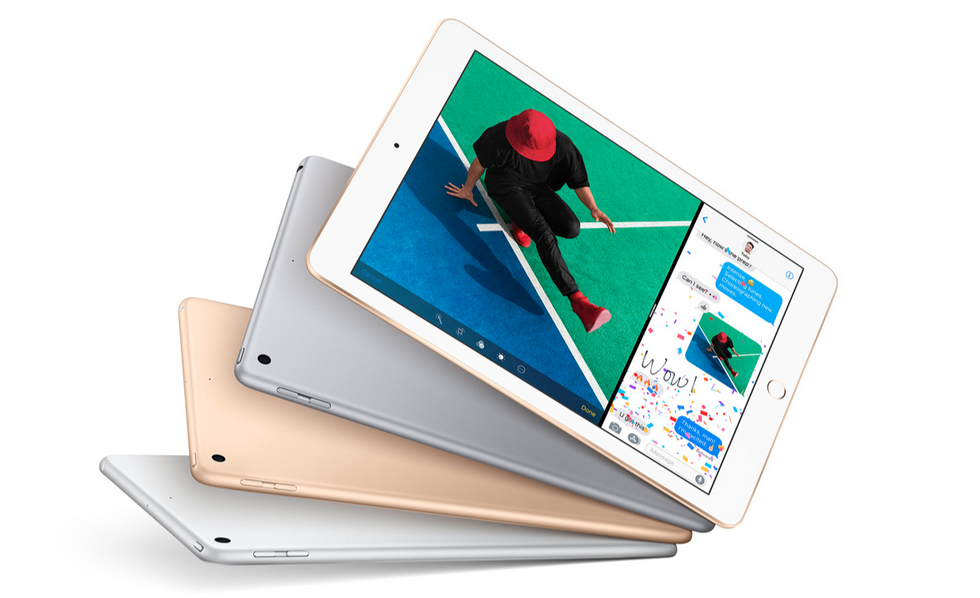 A year old, Apple's entry-level iPad might get an update next weekApple
Rumors have circulated since the start of 2018 that Apple is preparing to launch a new budget iPad, likely to replace the current cheapest offering, which went on sale a year ago. The current model has a 9.7-inch screen and starts at a respectable $329 — far less than the cheapest iPad Pro, which clocks in at $649 and goes up to well over $1,000.
The basic iPad was a smash hit when it arrived last spring, so it makes sense for Apple to reveal an updated model 12 months later — and affordable tablets like these fit in well with the education theme of the event. Although the new iPad can't steal too many features from the iPad Pro, we think adding the latter's 'smart connector' would be a good move, thus giving iPad buyers the option of attaching a keyboard and using the tablet as an occasional laptop replacement.
A new iPad mini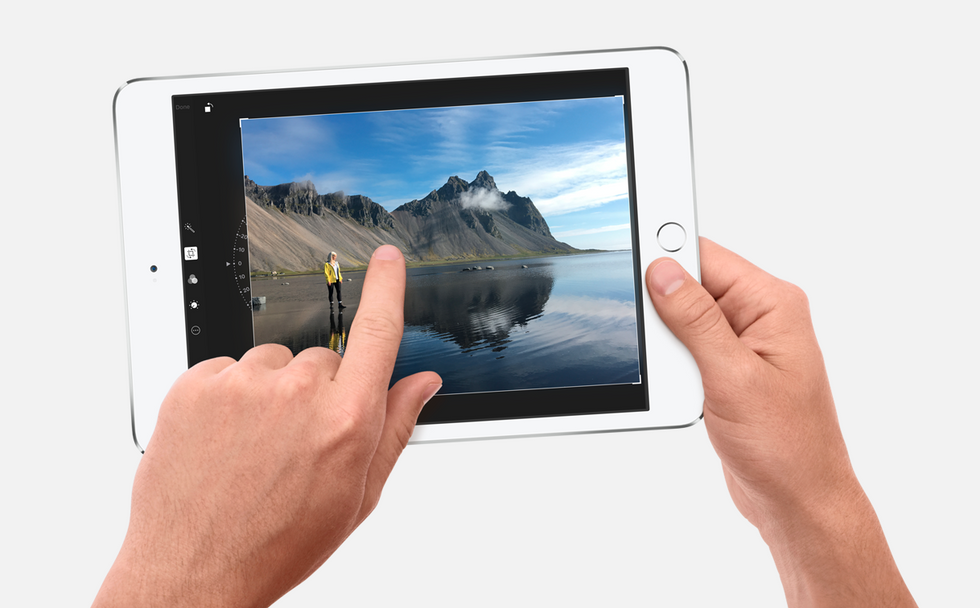 Is there still space for the iPad mini in Apple's line up?Apple
Hands up — who forgot the iPad mini was still on sale? We can't blame you, because Apple's pint-sized tablet hasn't been updated since 2015. We think it's time for Apple to either show the mini some love, or remove it from sale because currently it does not represent good value for money - especially as it costs $70 more than the cheapest full-size iPad, which has a newer processor and is more powerful.
In February, Apple gained regulatory approval to sell a pair of new iPads in Europe, which suggests new models are imminent.
ClassKit
The second beta of iOS 11.3 contained clues pointing towards a piece of unannounced software, called ClassKit. As 9to5Mac discovered back in February, ClassKit appears to be a new framework for developers to build iOS educational apps. The code suggests a platform for, in one instance, making apps where a class of students can each work on a test on their iPads, then submit the answers to their teacher's iPad for marking. A feature buried in the code suggests a form of 'kiosk mode' where students are unable to exit the app — and find answers online, or be distracted by social media — until the work has been completed.
Just as how HomeKit devices are controlled by the Home app, it is expected that software created with ClassKit will be accessible via a new iOS app called Classwork.
Of everything covered in this article, we are most confident about ClassKit appearing at Apple's March 27 event.
Apple Pencil 2.0
We don't expect the new budget iPads to work with the Apple Pencil, because this would make the iPad Pro look seriously overpriced. However, the event invitation (above) sure looks like it was drawn using Apple's $99 stylus, and with the device being over two years old, we suspect an update might be on the cards. Extra sensitivity and a longer battery life would be welcome.
A new entry-level MacBook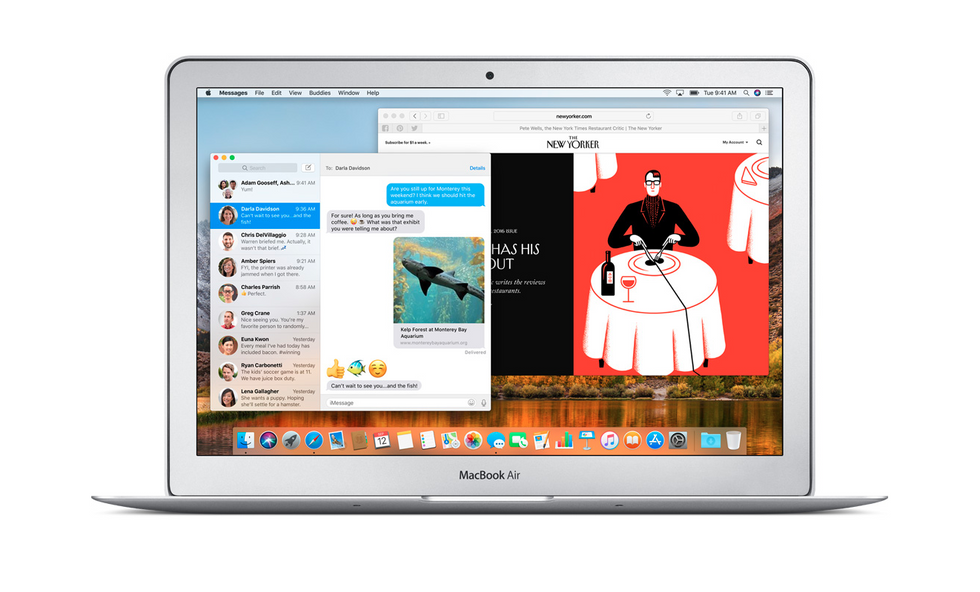 The MacBook Air is showing its age, especially with its displayApple
With Apple laptops priced from $999 for the cheapest MacBook Air — itself starting to show its age — there is no affordable way for budget-conscious students to get into Apple's computer ecosystem.
The March 27 event might change this, as the often-accurate Apple rumor mill also believes the company is preparing to launch a new entry-level MacBook. This would likely replace the MacBook Air, which hasn't received a major update for years. In particular, the Air's non-Retina display is starting to look positively ancient compared to the rest of the lineup.
The often-accurate analyst Ming-Chi Kuo believes Apple is getting ready to launch a cheaper version of the 13.3-inch MacBook Air, and for the sake of students everywhere we hope he is right.
A new Mac Mini
Less likely than a new MacBook, but in dire need of updates all the same, is the Mac Mini. Apple's most affordable computer makes sense in an educational environment as it starts at $499 and doesn't require schools to invest in new screens, keyboards and mice because the Mini works with what they already have.
The Mac Mini is Apple's most forgotten about device, and hasn't received an update since October 2014, two months after the iPhone 6 went on sale.
What happened to AirPower?
Not related to education, but come on Apple - the AirPower wireless charger was announced in September, six months ago, and still doesn't have a release date. New information on this would be welcomed by all iPhone X, AirPods and Watch users who want to wirelessly charge all three at once.
Like GearBrain on Facebook