Apple is giving away 90-day trials of two of its top film and music editing software. The software are Apple's hallmark programs, and the company is going them away to anyone, all you need to do is enter your name and email address.
The Final Cut Pro X program trial is live now, with Logic Pro X coming in a few days. While you could already get a 30-day trial for Final Cut Pro X, this offer extends that significantly. And for those who already downloaded Final Cut Pro X for the 30-day period, they can now take advantage of the extension.
Logic Pro X is a music editing tool, and currently, according to its web site, it doesn't offer any trials. The web site fir the software doesn't make mention of the new 90-day offer, but should appear.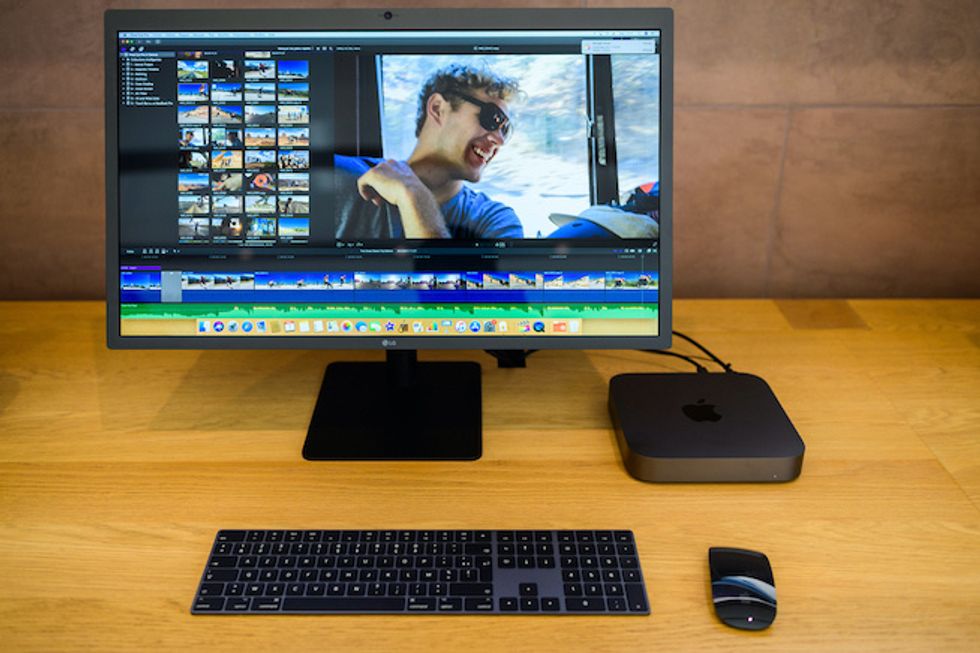 The two Apple programs edit music and video Getty Images
Companies are giving away trials, or extending them, as the novel coronavirus has pushed people to spend more time indoors. From free premium channels on Comcast and Verizon, to free software programs including Fender's guitar playing lessons on Fender Play, these offers are appearing more often.

Final Cut Pro X is a heavy duty program, and not everyone who wants will be able to take advantage of the software. It requires a Mac that can run macOS 10.14.6 or later, 4GB of RAM — although Apple recommends 8 GB for 4K editing, 3D titles and 360º video editing, plus more.
For those interested in the free Logic Pro X trial, they should check on the web site periodically over the next few days.
Apple Mac mini (3.6GHz quad-core Intel Core i3 processor, 128GB) - Space Gray (Previous Model)