Apple released the software update for Group FaceTime, fixing the security flaw that allowed those who started a group call to hear and see the caller even if they did not pick up.
First discovered in January by a 14-year-old teen boy, (whose mother tweeted about the problem) Apple did not address the security issue until Monday, when the exploit went public. The company then disabled the feature until they could issue an update, which is now live, according to Bloomberg.
Read More:
The feature is relatively new, launching only in October 2018, and only specific to Group FaceTime which allows multiple people to speak and see each other through one call. But the bug allowed one person to place a Group FaceTime call, and then see the person and hear them, even if they never picked up the call.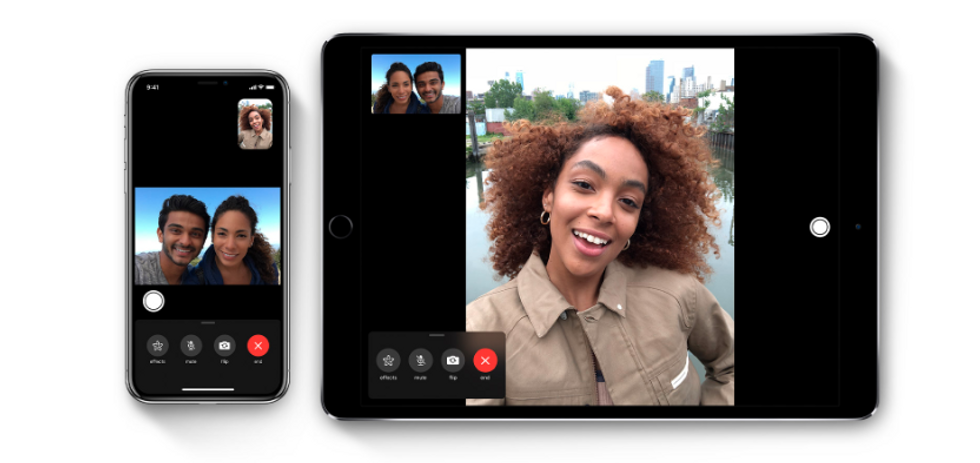 Apple released an update to fix the Group Facebook eavesdropping bug assets.rbl.ms
Acting as an eavesdropping feature, the bug has already caught the attention of lawmakers. The House Energy and Commerce Committee sent Apple's CEO Tim Cook a letter Tuesday asking for more details about how the flaw came to be — with a deadline of February 19 for answers.

The fix is an update, iOS 12.1.4 which can be downloaded to any mobile iOS device, and is found in Settings. A separate update is also available for Mac computers, both laptops and desktops, and is called macOS Mojave 10.14.3.
How to install
To update your iPhone, iPad or other iOS device with the patch for Group FaceTime, first go to the Settings tab, then to General, and then to the Software Updates section. The new iOS should be there for you to click to install.
The macOS update did not automatically appear on this writer's computer. Instead I went under the apple icon in the upper left of my screen, and clicked to bring up System Preferences. Then I saw the alert me that there was an update available for me to install.