Like GearBrain on Facebook
Not long after Apple Music came to the Amazon Alexa app — and the Echo smart speaker range — the service is about to hit Google Home devices, too.
First spotted by a user of the MacRumors forums, and confirmed today by GearBrain on an iPhone of our own, Apple Music now appears as an optional music service in the Google Home app.
Read More:
The Home smartphone app is used to control Google's Home smart speaker range, and is where you tell the Google Assistant which music service to use when you ask for a song, album or playlist.
Services currently available through the Home app include Google's own YouTube Music, along with Google Play Music, Spotify, Pandora and Deezer. Now, Apple Music also appears as an option.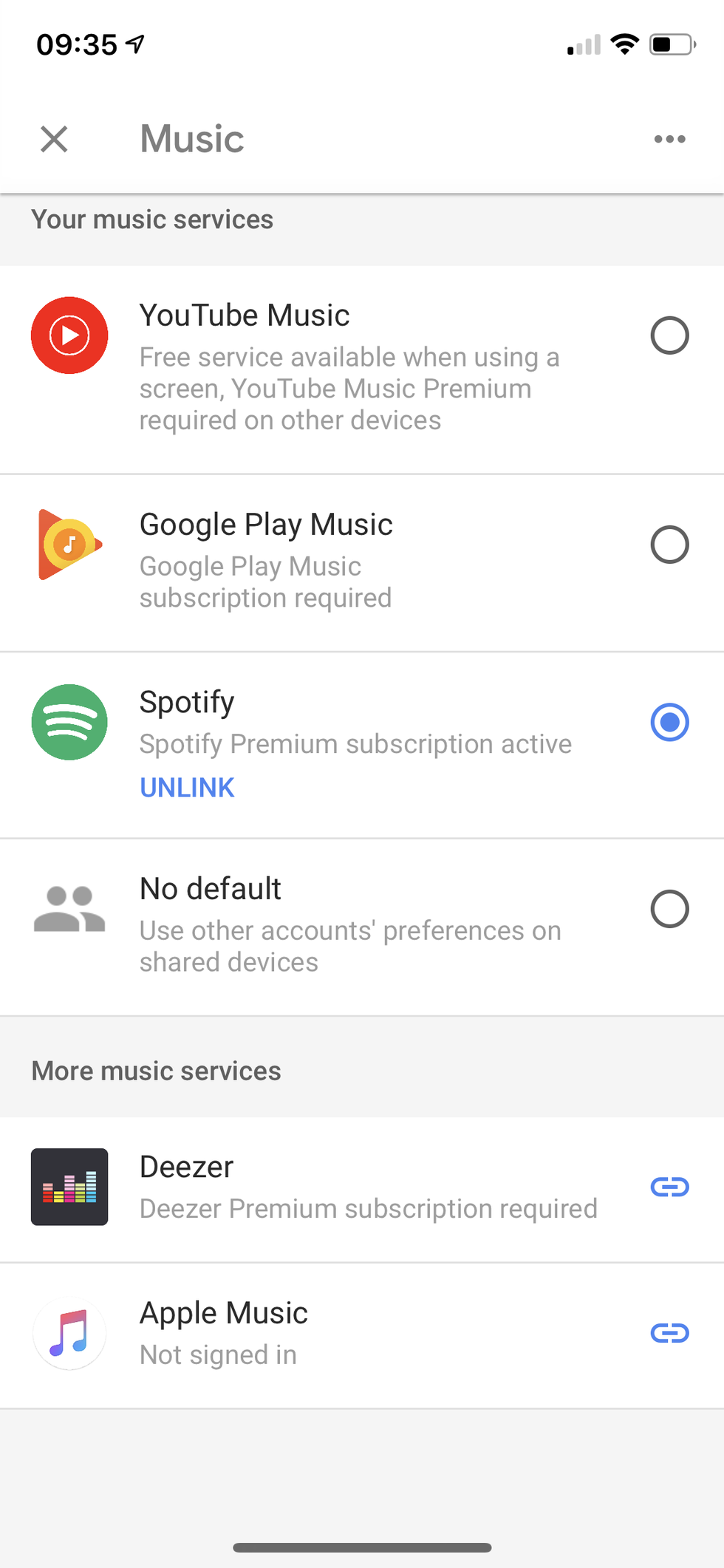 Apple Music now appears as an option in the Google Home app GearBrain
However, while the option appears in the app, the integration with Apple Music is not yet live. Signing in to the feature with Apple credentials, nor starting the service, does not currently work, but we expect it to go live shortly.
Once Google (or Apple) has flicked the switch, Google Home smart speakers owners who subscribe to Apple Music will be able to play their music and playlists by speaking to the Google Assistant. This will work with the Assistant on Home speakers, but also the Home Hub smart display , other smart displays running the Google Assistant, and through Android TV.

This, along with the recent integration with Alexa, shows a real turning of the tide at Apple. Where once it would have been unheard of to access Apple subscription services on non-Apple products, the iPhone maker now recognizes the need to be accessible everywhere, not just on its own HomePod speaker.
This strategy works well for Apple, as it can offers its $10-a-month Apple Music service to Google Home and Amazon Echo owners who are perhaps in Apple's ecosystem by owning an iPhone, but don't want to spend $349 on the HomePod, Apple's only music speaker.
Check out The GearBrain, our smart home compatibility checker to see the other compatible products that work with Google Home and Home Mini
How to Use Smart Speaker Assistants in Dorm Room www.youtube.com
Like GearBrain on Facebook