Just weeks after it was claimed Apple had walked away from a years-long project to develop a pair of augmented reality smart glasses, evidence has emerged suggesting this is not the case.
This evidence suggests Apple is still working on the device, which would operate in a similar (but hopefully more successful) way to the ill-fated Google Glass.
Read More:
Discovered by MacRumors in an internal build of Apple's upcoming iOS 13 iPhone operating system, were references to an app called STARTester. What's interesting about this app is how it can be switched in and out of a head-mounted mode, "presumably to replicate the functionality of an augmented reality headset on an iPhone for testing purposes," MacRumors speculated.
The report added that the app offered two head-mounted states for testing, including 'worn' and 'held'. Again, this would suggest a virtual environment for developers to test out how their smart glasses apps work when the device is worn and when it is being held by the user.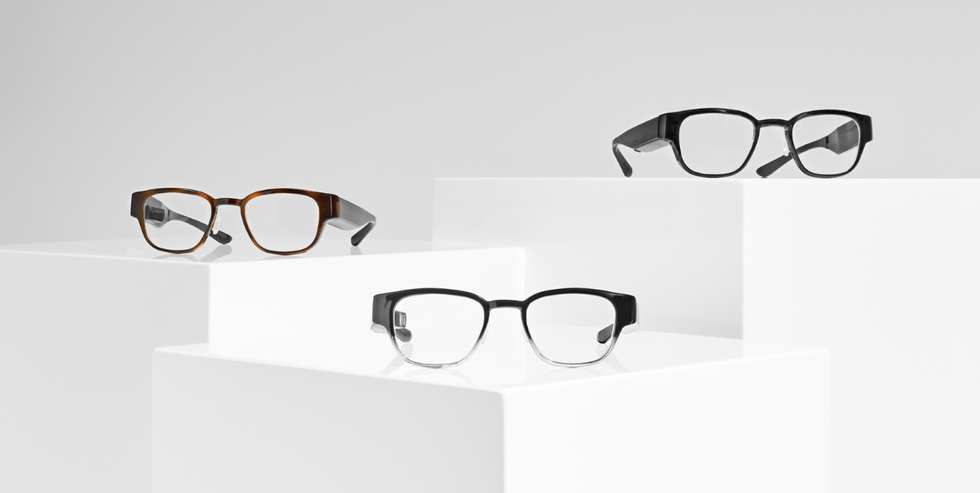 A number of companies already sell smart glasses, including North North
Additionally, there is a README file in this build of iOS 13, which is not available to the public, which describes a "StarBoard" system shell for augmented reality-enabled apps, implying a headset of sorts. The report also claims the files include references to a device with the codename 'Garta', and that this could be one of several prototypes under the umbrella name of 'T288'.

Further references to augmented reality (AR) include various 'views' and 'scenes', with references like 'ARStarBoardViewController' and 'ARStarBardSceneManager'. These likely to relate to how the device's user interface is displayed to the wearer.
Clearly, despite the report earlier this summer that Apple had canned its AR glasses development, work is still ongoing, and relates to its iOS 13 system, which will be released for iPhone and iPad later in September, along with the new iPhone 11.
Apple's interest in augmented reality is no secret, and neither is CEO Tim Cook's excitement for its future potential. Cook has spoken positively about AR for years now, and the iPhone and iPad both include AR technologies through Apple's ARKit, a software development platform.
It has been speculated repeatedly that Apple's AR glasses would arrive in 2020, but it is impossible to know when the device might arrive (if ever) at this early stage. Nevertheless, it is exciting to hear that Apple's AR development work is ongoing.