Like GearBrain on Facebook
When trying on a pair of smart glasses, it is impossible to not be reminded of the various failures of Google Glass, a device which promised so much, but ended up in the Museum of Failure.
When it arrived back in 2013, Google Glass was an exciting new product category which promised sci-fi tech for the masses. But privacy concerns, poor battery life, dorky looks and limited functionality consigned it to the big tech recycling plant in the sky - at least as a consumer product with ambitions of sitting alongside smartphones and laptops.
Fast-forward six years to January 2019 and I'm at the CES technology show in Las Vegas. This is a show where technology companies are allowed to run wild, revealing far-out concepts which cause a stir but may never make it into mass production. It's a place where smart glasses are welcome, even if they're highly unlikely to become a hit.
And yet Focals, a pair of smart glasses made by a company called North, feel more real than that. They could have been dismissed as yet another CES headline-grabber; here today and gone tomorrow. Instead, they are the result of a measured and thoughtful approach - an approach which learnt from the mistakes of Google Glass and has a chance of making a successful product.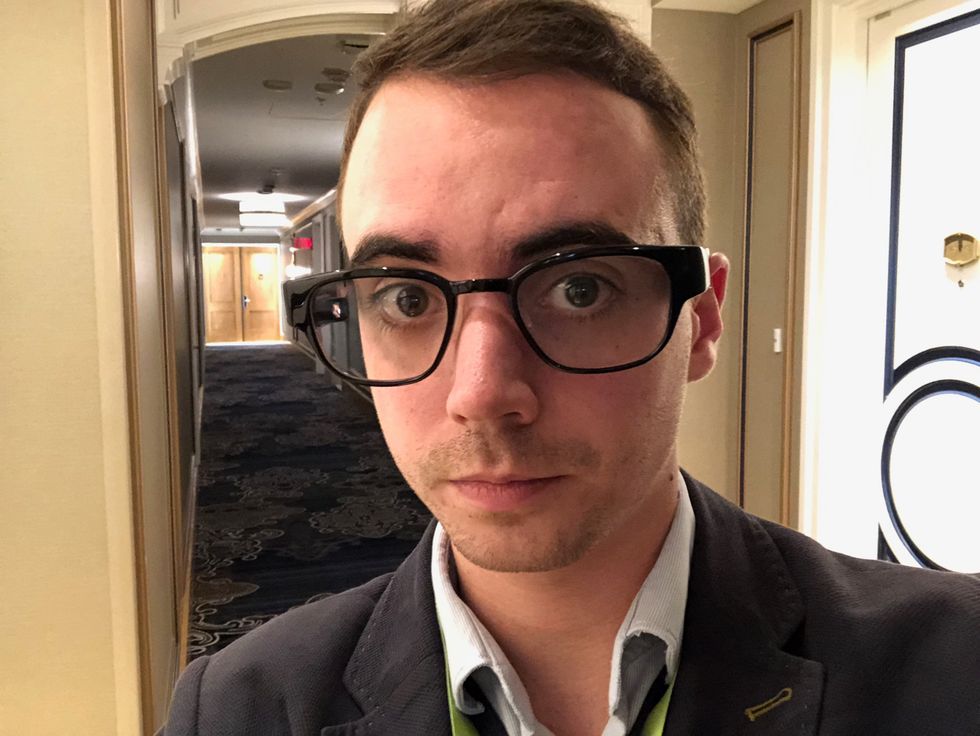 Although a little too large for me, the Focals felt like normal glassesGearBrain
Alexander Ingram, head of communications for North, told me: "We really wanted to design them to look like glasses, because we believe that when you put something on your face it's a real emotional choice, it's not like a phone whee they all look the same. When you put them on, the result is more-or-less wearing a normal pair of glasses."

I only had a few minutes with Focals, but quickly North's attention to detail shines through. I have my head and the distance between my pupils measured by staring briefly into a modified tablet, a process that takes just a few seconds and produces measurements which, if I were buying Focals for myself, would result in a pair being produced which fit me perfectly.
As we don't have time to have a pair made from scratch - and we're stood in the hallway of a Vegas hotel - I'm handed a pair which, from the eight demo units on hand, fit me the closest.
They're a little big, but I get the idea. They look and feel exactly like a pair of regular glasses. There's no bulky touch pad, no camera, and the projector is almost completely hidden behind the right-hand lens, onto which is projects the Focals' user interface.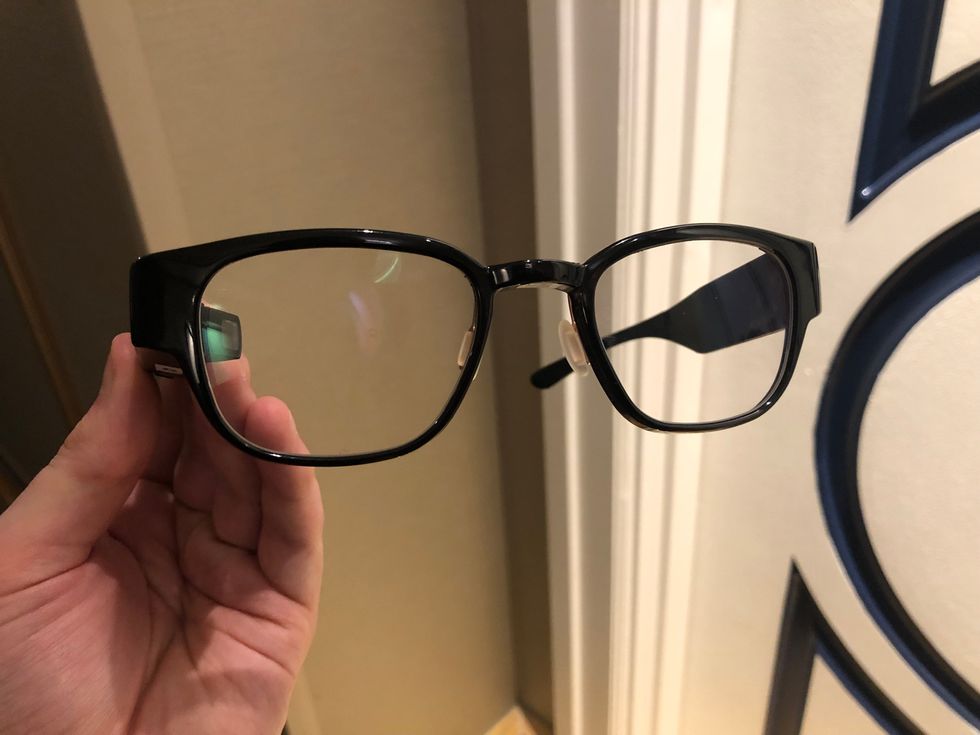 GearBrain
The entire UI is beamed into a small, circular piece of polygraphic film on the inside of the right lens, which reflects the rays of light into my eye. The result is an interface which behaves like the head-up display of a car dashboard, with its text and graphics seemingly floating an arm's length ahead of me.

This interface is used to display incoming messages received by a Bluetooth-connected smartphone, turn-by-turn walking instructions, and other app notifications, along with the simplified interfaces of popular apps like Uber and Amazon Alexa, which can be used to speak to the glasses.
Instead of swiping at the frame, as with Google Glass, the Focals are controlled with what North calls the Loop, a ring worn on the finger with a tiny four-direction joystick protruding slightly from its side. This is used to navigate through the glasses' simple menu system.
North is keen to point out that the Focals are designed to be discrete and out of your way as much as possible. For the vast majority of your day, the projector will be switched off and the glasses won't be doing anything. Only when they need to alert you - to a message, or a walking instruction - will the projector fire up, and even then, it only remains illuminated for a couple of seconds before going off again.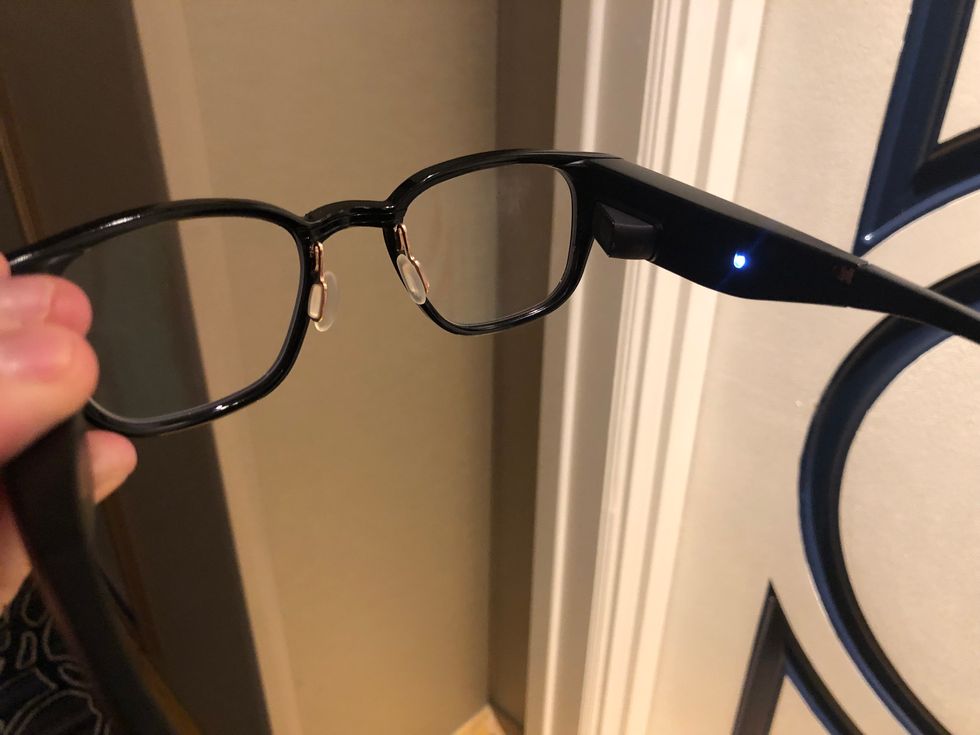 A project sits subtly behind the right-hand lensGearBrain
In that sense, the Vocals are a little like smartwatches, which are there to alert you more intensely and intimately than a smartphone, but to fewer, more valuable notifications.

With Alexa, wearers can speak to the assistant to control their smart home devices, like lights, plugs, locks and the thermostat, and play music or hear news reports just as one can with an Amazon Echo smart speaker.
It's too early to say if smart glasses will be the next big thing. Google tried and failed, but was arguably forcing itself into the market with technology that couldn't live up to its own high ambitions. Key technologies concerning the battery, processor and optics have improved enough to make Focals feel like a fresh start for smart glasses.
It's anyone's guess as to whether smart glasses like these will turn into the next major product category, but with industry giants like Apple allegedly preparing to launch smart glasses in the next few years, I wouldn't bet against it just yet. Perhaps Google was right all along.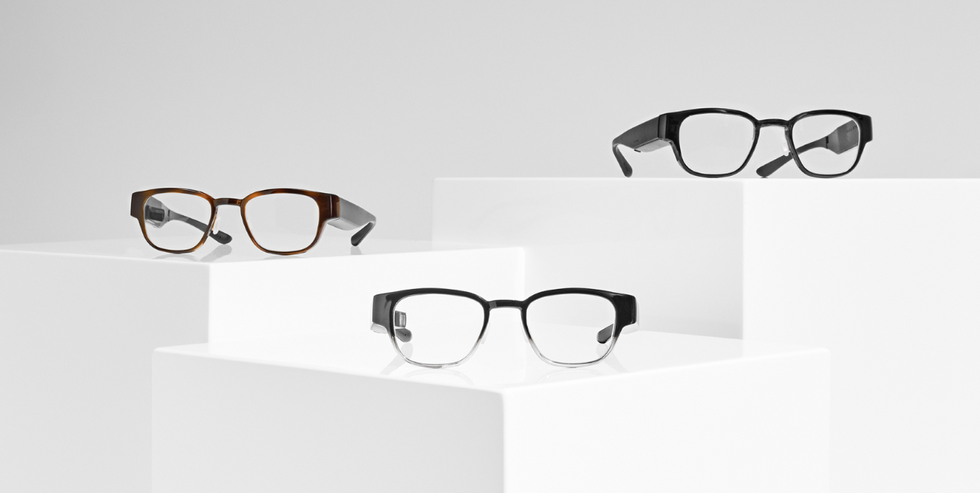 North
Like GearBrain on Facebook