Like GearBrain on Facebook
The Apple Watch's transition from luxury fashion statement to potentially life-saving medical device takes another step forward, as Apple plans to install an EKG heart monitor.
Currently being tested internally at Apple, the upcoming Watch will reportedly require users to squeeze the frame to start an EKG (electrocardiogram) reading. Also known as ECGs, these medical test are usually done at hospitals to check for signs of heart disease by testing the heart's electrical activity.
Currently, small electrodes are attached to the patent's skin. But according to Bloomberg Apple is working on a way to conduct the test using only its smartwatch. When squeezed with two fingers, the watch is said to pass an imperceptible current up the wearer's arm and across their chest to track electrical signals in the heart. This data can be used to track abnormalities like an irregular heart rate.
Wearable devices that do tests similarly to this are currently available — but they only work to capture data for a few days at a time. With the Watch, Apple could provide an EKG for wearers whenever they wanted, wherever they are.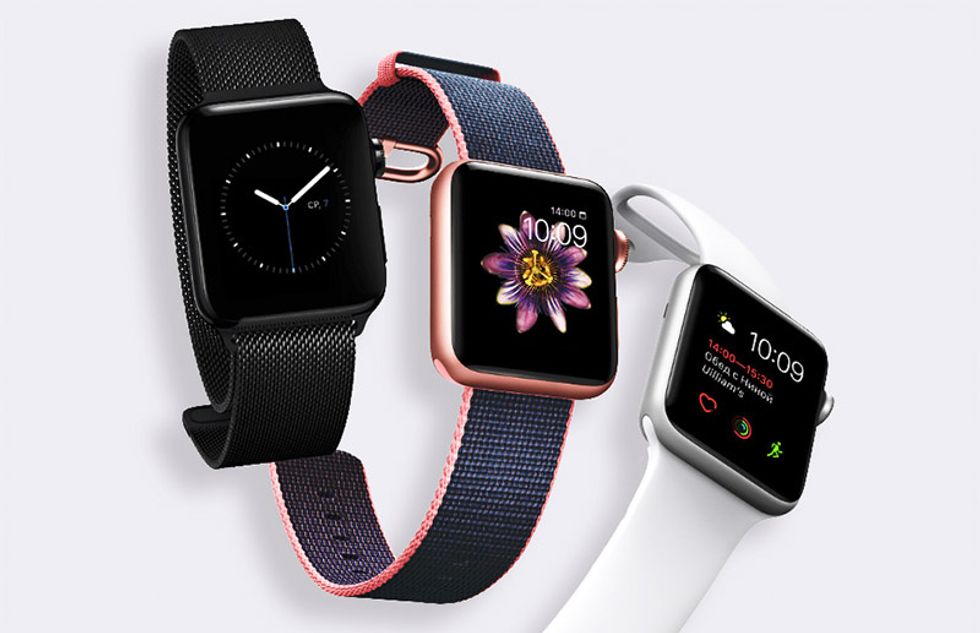 The Apple Watch is an much an attractive wearable as it is a medical deviceApple
Sources said Apple's work in this sector is ongoing. But the company could still decide to not include the EKG technology in future smartwatches.

Despite not commenting on this latest report, Apple's interest in turning the Watch into a health-monitoring device is clear. In November it announced a research initiative into irregular heart rhythms. Partnering with Stanford Medicine, Apple provided test subjects with a special Apple Watch app that tapped into the device's existing heart monitoring technology to flag potential irregularities.
Apple is also reportedly working on measuring blood sugar levels in a non-invasive way with the Apple Watch, with CEO Tim Cook wearing a prototype of this device.
The current Apple Watch Series Three only went on sale in September, meaning a new model is unlikely to appear until around the same time in 2018.
Like GearBrain on Facebook