Arlo, the smart home company owned by Netgear, has released a security light which is completely wireless, weather-resistant, and can be controlled with Amazon Alexa and IFTTT (If This, Then That).
The device is designed to be fitted to the outside of your property and acts as a burglar and trespasser deterrent. The unit can be programmed to flood your yard in light when motion is detected, or it can be set to flash red to scare aware whoever triggered it.
Read More:

As part of the Arlo smart home ecosystem, the security light can tell any Arlo cameras you own to start recording when motion is detected. Alexa integration means you can switch the light on or off with voice commands, or via the Alexa app.
The light is battery powered and connects wirelessly to your Wi-Fi network via the included Arlo bridge. If you'd rather not recharge the light, it works with Arlo's $80 solar panel, sold separately. A mounting kit is included for attaching the light to a wall or fence.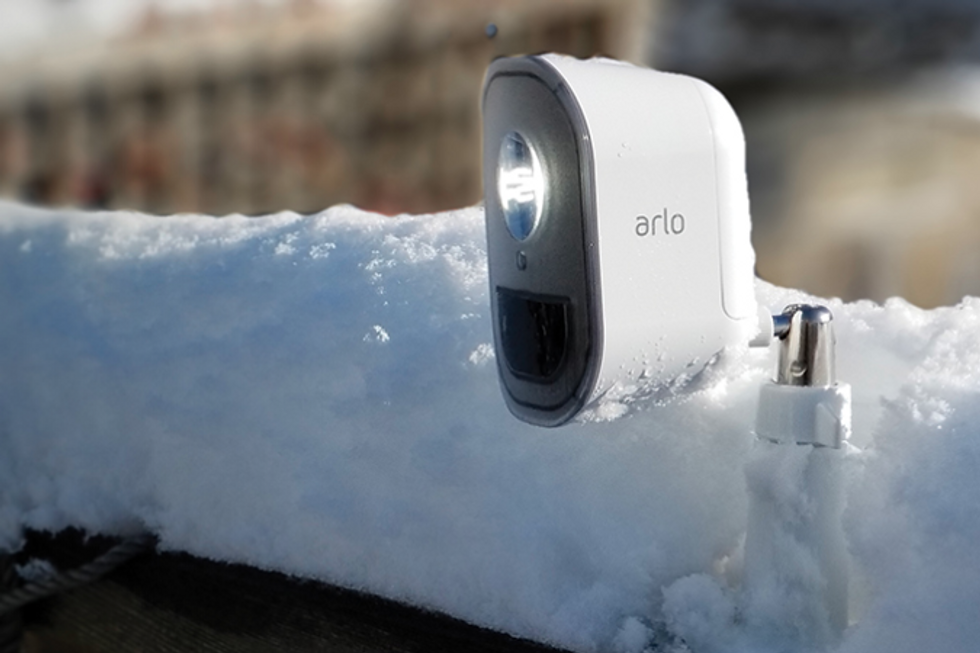 The light is waterproof and can survive harsh winter weatherNetgear
The Arlo smartphone app lets you customize how the light works throughout the day, with millions of colors on offer, plus the option to adjust how widely the light is projected. For example, you can set it to bathe your garden path in a cool, bright floodlight while you take out the garbage at night, then set it to flash red when motion is detected between certain times - say, 11pm and 6am.

If you buy and install multiple Arlo lights, they can be configured to illuminate in unison and project synchronized patterns of light. The Arlo Security Light retails at $149.99, while a bundle of two costs $249.99, three cost $279.99 and four cost $349.99. All of these options come with an Arlo bridge for connecting the lights to your router.
And don't forget to check out The GearBrain, our smart home compatibility checker to see which connected devices work with either Google Assistant or Amazon Alexa enabled device.