Like GearBrain on Facebook
The holidays are coming up and you probably have to start planning your Christmas cards. But why not stand out from within the stacks upon stacks of boring family photos or pets in reindeer antlers? Augmented reality greeting cards are a fun way to spice up your holiday cheer — it's already been similarly used by universities to give out acceptance letters. Apps like iGreet and Layar can help you create the perfect greeting.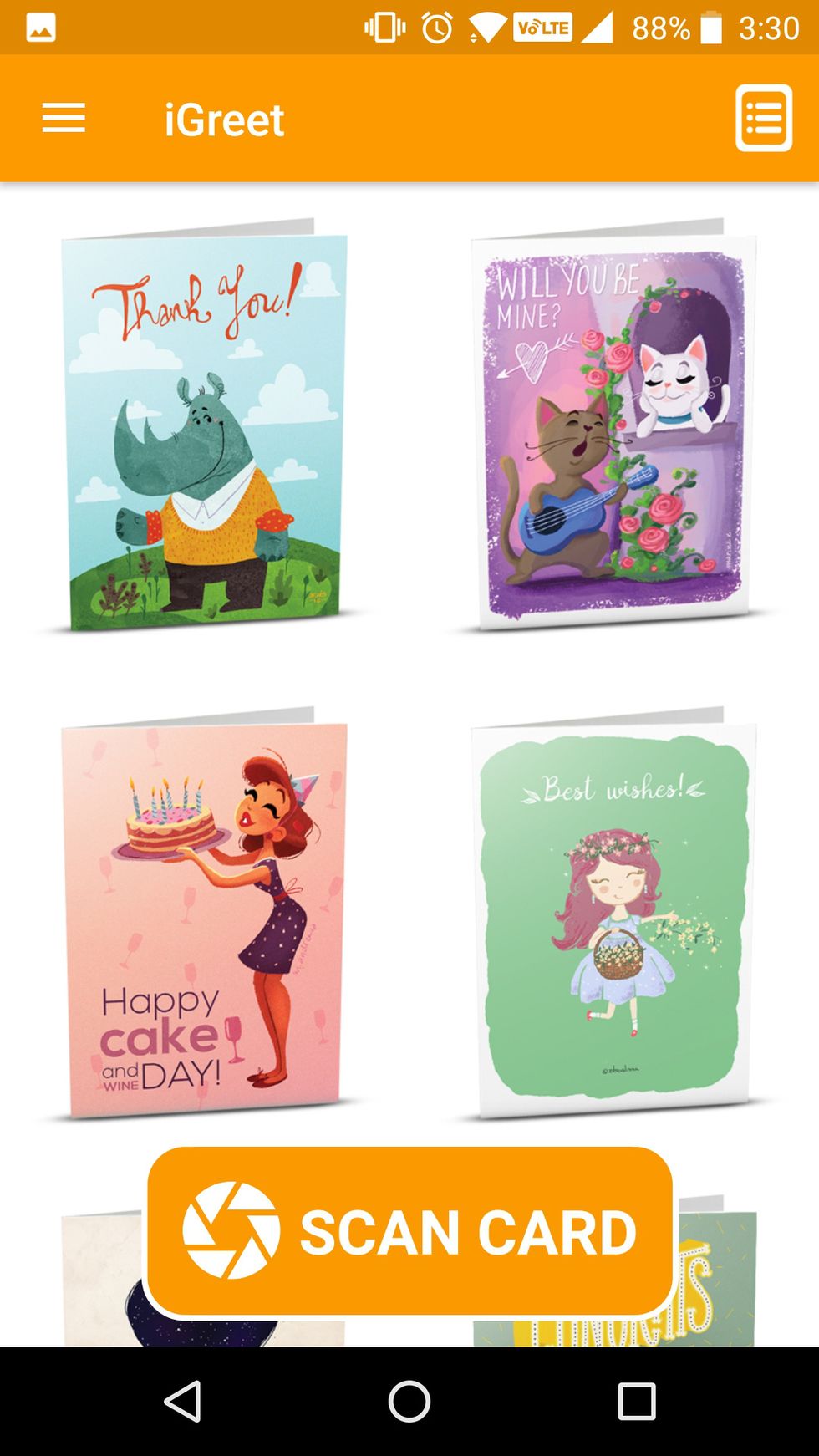 You can send digital cards with play back animated cheer with iGreetiGreet
iGreet

iGreet is an application in which you can purchase greeting cards and send them to your friends and family. When they get the card, all they have to do is open the app and scan the code — a cute little animation will then play.
The cards are a bit pricier than regular greeting cards — they can be up to five dollars a pop. If you don't mind paying the steep price for everyone in the family, I say go for it. However, if you're frugal like most people are, you can make your own.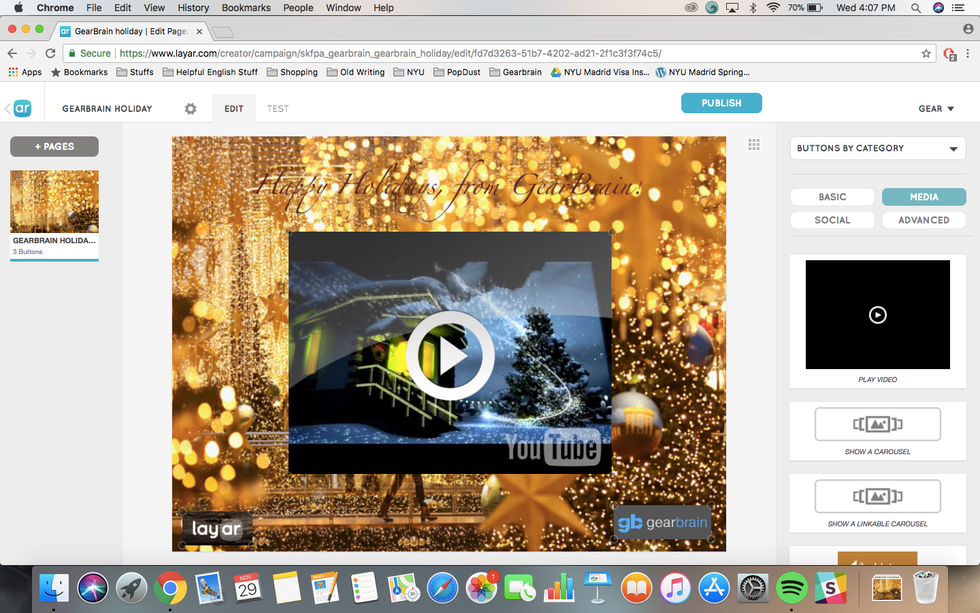 Layar lets you create and use your first published page for free for 30 daysLayar
Layar
If you want to get personal with it, use Layar, an augmented reality designing website and app for both iOS and Android. Design your own page on the website, then scan it with the app for interactive features.
Your first published page is free for thirty days — everything else you make after that will be charged. It's a great way to test out if this AR greeting card designing hobby is for you.
The interface itself is easy to medium difficulty to use — although it's hard to make everything look nice, the buttons and options are straightforward and simple. Use the options on the right to direct your viewers to a website, a video, a slideshow and more.
When making one from GearBrain, the only obstacle I encountered was getting the photo size big enough to be accepted. After that, everything else was pretty easy. You can interact with the greeting card if you download Layar.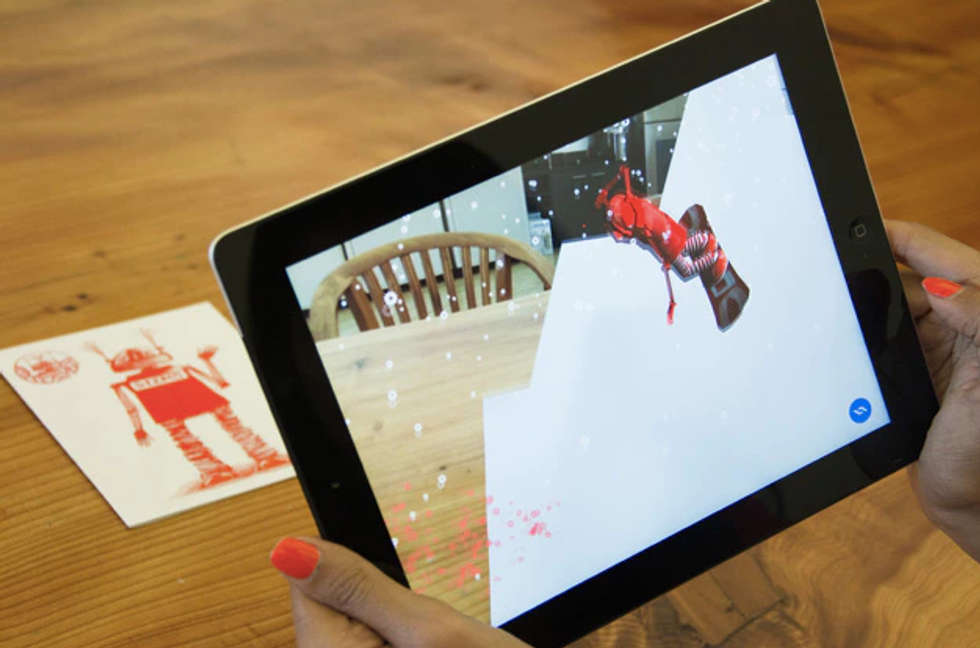 Scan and play a greeting with Gizmo Greeting cardsGizmo Greeting cards
Gizmo Greeting Cards
If you've exhausted the other options, Gizmo Greeting Cards originated as a Kickstarter from Artiphany that lets you customize greeting messages with Gizmo, the talking robot. When the correct code is scanned, the card will play on the mobile app DAQRI.
Their cards are a bit cheaper than iGreet, but not that much more. However, this is the option if you want to support a small business trying to get into the IoT tech world.
With all these options and much more, why not spice up your holiday greetings this year? It's sure to impress you friends and family — while also integrating them into IoT and bringing connectivity to the holidays.
Like GearBrain on Facebook