Like GearBrain on Facebook
The safety driver of an autonomous Uber vehicle which struck and killed a pedestrian as they crossed the road in March this year was watching The Voice on Hulu's video streaming service minutes before the crash.
According to a report released by police in Tempe, Arizona, where the collision took place on 18 March, the incident was "entirely avoidable." The 318-page report describes how safety driver Rafaela Vasquez repeatedly looked down and away from the road in the minutes leading up to the impact, and only looked up 0.5 seconds before Elaine Herzberg, 49, was struck and killed.
Read More:
A previous report stated the car, which was being operated in its autonomous mode at the time, had seen Herzberg but its system chose not to react, due to believing she was a false-positive and not something to be avoided. Herzberg was pushing a bicycle across the street at night and away from a pedestrian crossing at the time of the incident.
According to the latest police report, which was released in response to a public records request and seen by Reuters, Vasquez could face charges of vehicle manslaughter. Tempe Police Department said that, based on their testing, the crash was "deemed entirely avoidable" if Vasquez had been paying attention.

After obtaining search warrants for Vasquez's two cellphones, police served search warrants to Netflix, Hulu and YouTube owner Google to determine whether she had been watching a streaming service at the time of the incident. Records provided by Hulu show Vasquez had been watching an episode of NBC talent show The Voice for 42 minutes that night. Her viewing ended at 21:59, which "coincided with the approximate time of the collision," the report states. The crash is recorded as having occurred at 22:00.
The report also found that Vasquez's face "appears to react and show a smirk or laugh at various points during the times that she is looking down," and states she "was distracted and looking down" for almost seven of the 22 minutes prior to the collision.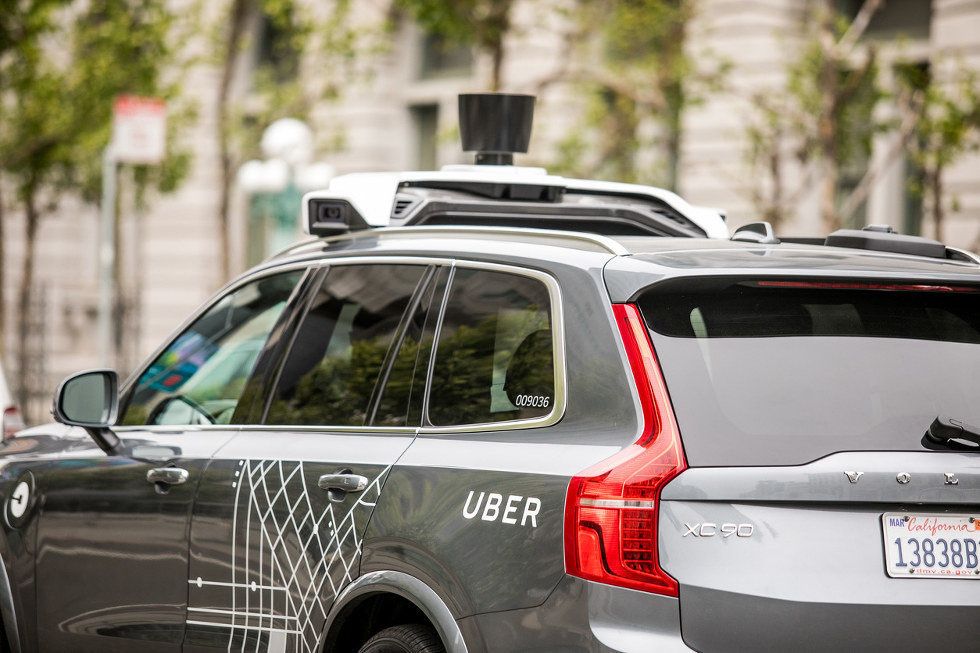 Uber
A separate report into the collision, published by the National Transportation Safety Board in May, stated that Vasquez had told federal investigators how she had been monitoring the car's self-driving interface and that neither her work or personal phones were in use until after the crash.
According to Arizona news site AZCentral, the new police report states how cameras fitted inside the Volvo XC90 test vehicle recorded for 11.8 miles prior to the crash. During that distance, Vasquez is said to have looked down and towards her right knee 204 times. Of the 22 minutes which elapsed during those 11.8 miles, she was looking down and away from the road for six minutes and 47 seconds.
The report added: "This crash would not have occurred if Vasquez would have been monitoring the vehicle and roadway conditions and was not distracted."

It is not known if Uber views these videos of its safety drivers on a regular basis, or if there are checks in place to ensure they are keeping their eyes on the road. It also isn't known if there are rules about carrying a personal phone with them while driving.
Uber calls its safety drivers "vehicle operators" and describes them in a 2017 promotional video as being there to "ensure the vehicle does exactly what it's suppose to". Uber adds how its vehicles operators "pass test after test in the classroom and out on the track. These test the operators - and vehicles - to expect the unexpected, like swinging car doors, pedestrians, and unusual roadways."
Like GearBrain on Facebook