Public trust in the safety of self-driving cars has fallen in the wake of two high-profile fatalities, according to data published by AAA.
A survey found that 73 percent of American drivers said they would be too afraid to ride in a fully autonomous vehicle, up significantly from 63 percent just a few months earlier, in December 2017.
Read More:
Additionally, 63 percent of US adults said they would feel less safe sharing the roads with self-driving vehicles while walking or riding a bicycle, than with human drivers.
The statistics come after a pedestrian was hit and killed by a self-driving Uber test vehicle as she pushed her bicycle across a public road in Tempe, Arizona in March. A few weeks later, a Tesla driver was killed when his car - which had its Autopilot driver assistant system activated - crashed into a California freeway barrier and caught fire.
Greg Brannon, director of automotive engineering at AAA, said: "This technology is relatively new and everyone is watching it closely. When an incident occurs, it gets a lot of media attention, and people become concerned about their safety."
The survey found that just 20 percent of US drivers would trust an autonomous vehicle, while seven percent said they were unsure. It was also found that woman are more likely (83 percent) to be afraid of driverless vehicles than men (63 percent).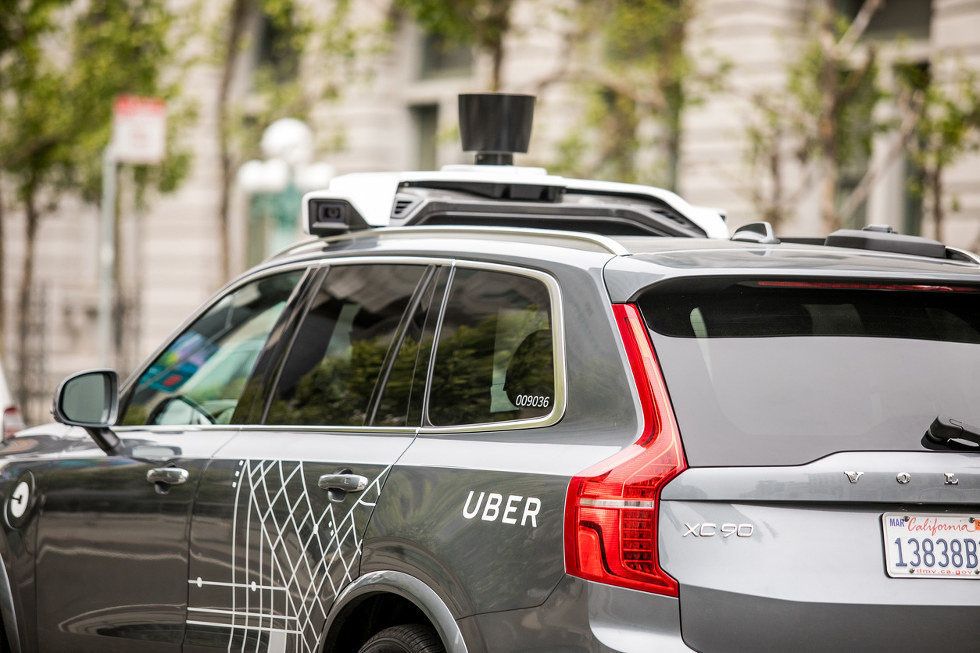 Fear has increased since an Uber test car killed a pedestrian in MarchUber
Meanwhile, 64 percent of millennial drivers said they would be too afraid to ride in a driverless vehicles, up markedly from 49 percent at the end of 2017. AAA says this represented the largest increase of any generation surveyed.
To produce the data, AAA contacted 1,014 randomly selected US adults by phone during the first week of April. They were asked the following questions:
Are US drivers comfortable with the idea of riding in a fully self-driving car?
Are US drivers comfortable with the idea of sharing the road with a self-driving car while walking or riding a bike?
Do US drivers want semi-autonomous technology in their vehicles?
A quarter of respondents said sharing the road as a pedestrian or cyclist with driverless cars would have no effect on how they felt, while nine percent said they would feel safer and two percent were unsure.
Despite their fear of fully driverless vehicles, 55 percent of respondents said they want semi-autonomous technology in the next vehicle they buy or lease. For this survey, semi-autonomous technology was described to respondents as automatic emergency braking, lane keeping assistance, self-parking technology and adaptive cruise control.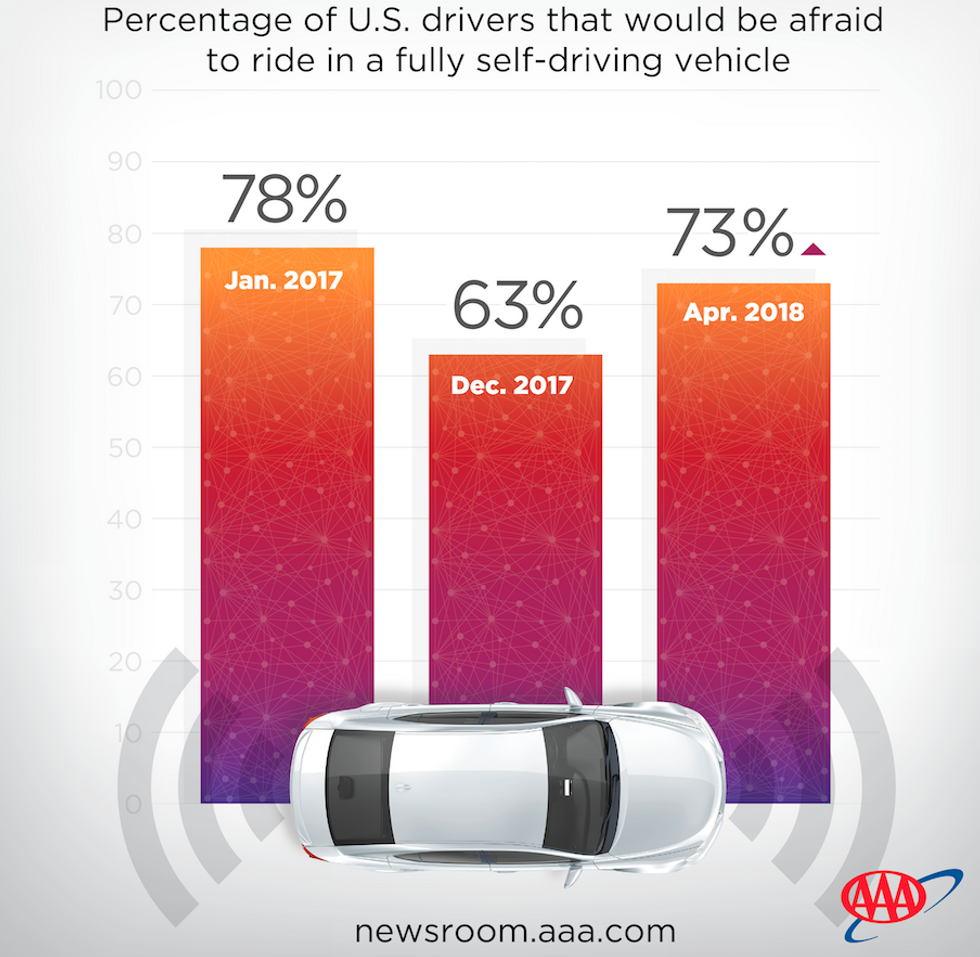 Infographic produced by the AAAAAA