Belkin has teamed up with premium speaker company Devialet to produce the Soundform Elite, a new smart speaker which doubles as a wireless phone charger.
Announced at the CES technology show in Las Vegas, the Soundform Elite includes up to 10W fast wireless charging, and includes access to the Google Assistant.
Read More:
That way, you can place your iOS or Android smartphone on the speaker, then have it play your favourite playlists, or speak to the Google Assistant, just as you would with a Google or Nest smart speaker.
The marriage of these two companies makes a lot of sense, given Belkin is a leading brand in the wireless charging market, and decade-old Devialet has made a name for itself in recent years by producing high-end yet compact Bluetooth speakers, such as the range-topping Phantom.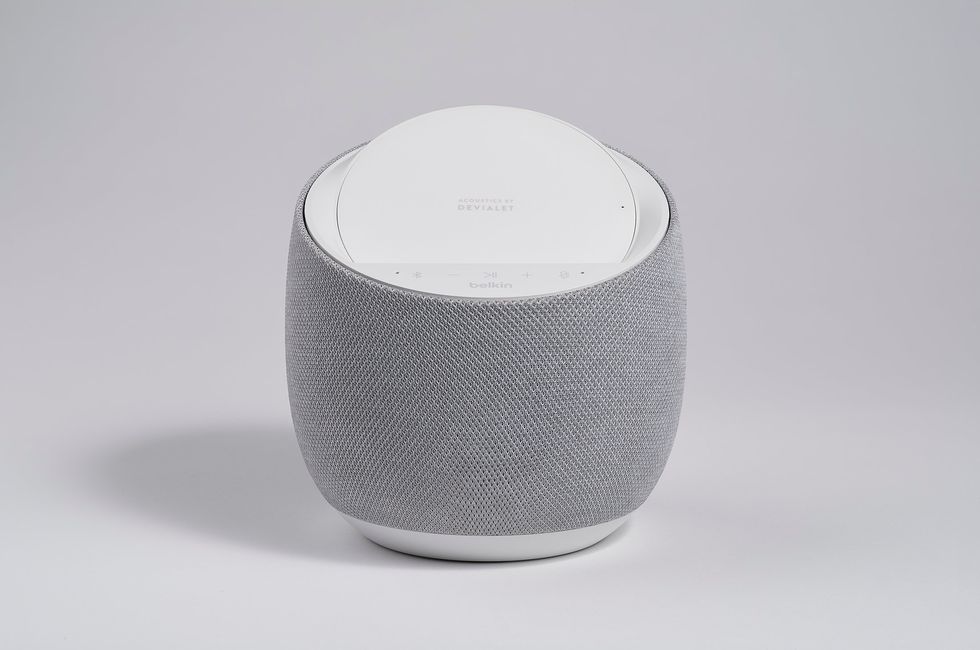 The Soundform Elite doubles as a Google Assistant smart speakerBelkin
Because Google Assistant is onboard, owners of the Belkin Soundform Elite can speak to the virtual butler to control smart home devices, and create a multi-room sound system by wirelessly connecting the Belkin to other Google Assistant-enabled speakers.

The speakers design is somewhat reminiscent of an Apple HomePod, with its fabric finish available in black or white. Only here, the top half of the cylinder gives way to a wireless charging pad, angled so that your phone is held in place, but the screen can be viewed from a distance.
This angle also means face unlock systems like Apple's Face ID should work more reliably (and less awkwardly) than when a phone is laid flat on a charging pad.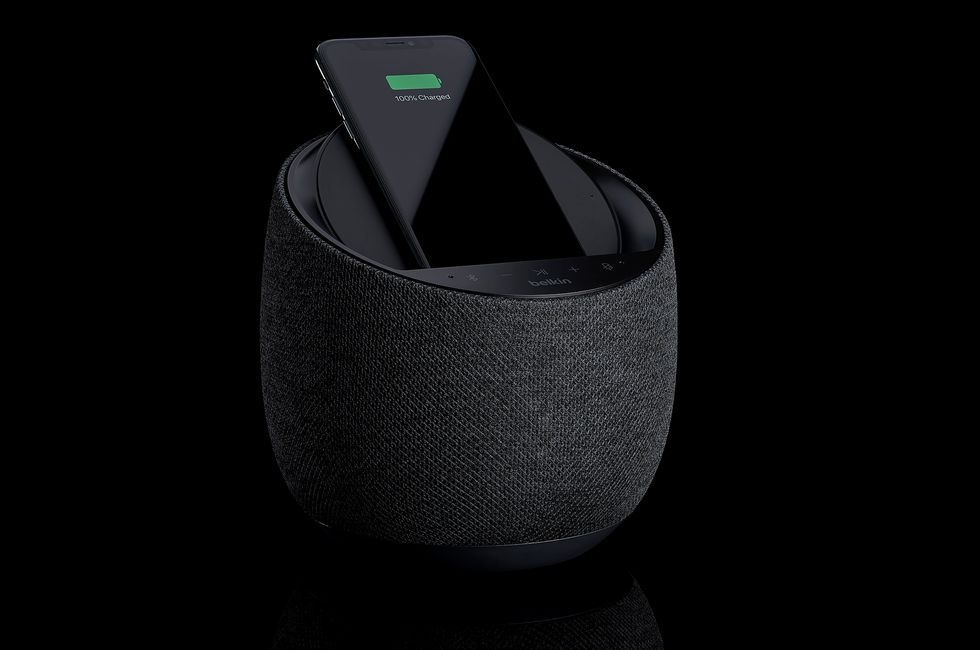 The speaker and charger is also available in blackBelkin
While Belkin brings fast wireless charging to the partnership, Devialet brings its patented SAM technology, which stands for Speaker Active Matching. This includes a system where 'Push-Pull' subwoofers work in unison to cancel out vibrations while producing what the company describes as "a deep, impactful sound with implosive bass considering the size of the speaker". We're sure your neighbors will love it.

Steve Malony of Belkin International said: "Our heritage in audio, leadership in fast wireless charging, and Devialet's acoustic expertise allow us to make products for consumers that are both exceptional and convenient."