Like GearBrain on Facebook
Being on vacation is a traditional time to unplug. But smart gadgets at the beach can actually help bring on some R&R. Be truthful: Wouldn't a cool underwater picture blow up on Instagram? How fun would playing music in the water be on a summer day? What about reading a great book on the beach?

The purpose of smart gadgets is to enhance —shall we say upgrade? — a personal experience. So why not extend this concept to vacation days too? Here are seven smart gadgets that'll connect, even at the beach for these lazy hazy days of summer — or for those mid-winter breaks to someplace warm.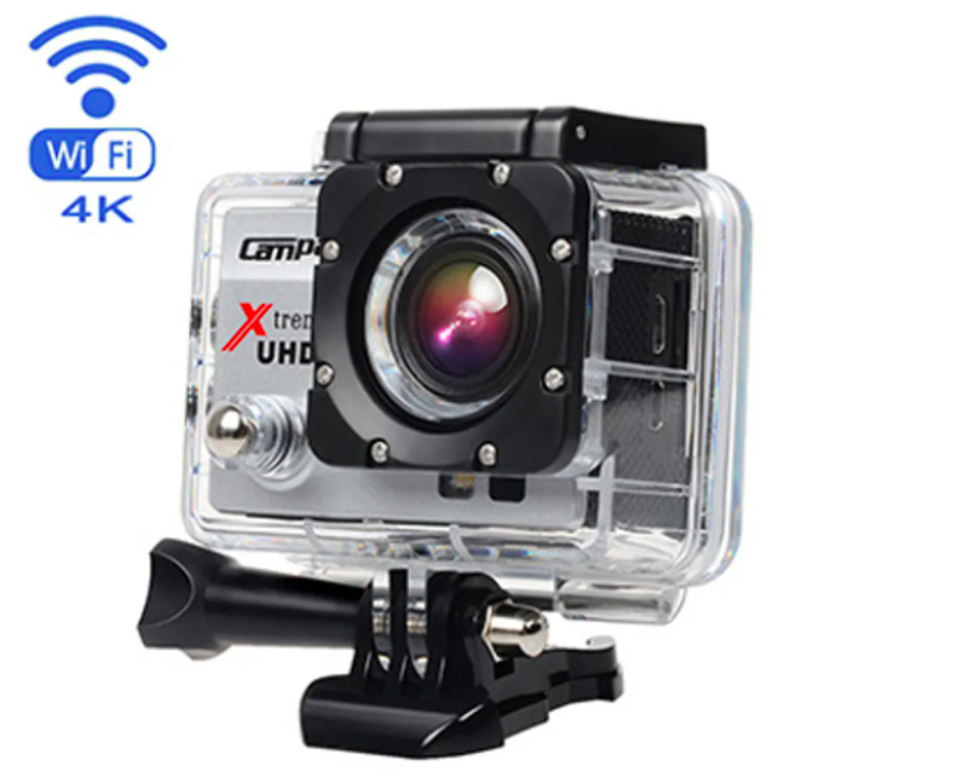 CamparkCampark
Campark ACT74 Action Cam
The Campark Action Cam is, as the name suggests, a waterproof camera that sports an ultra wide angle lens and image capture at 16 megapixels. The device records video at 30 frames per second and stores data on a 64GB Micro SD card and is perfect for taking underwater photos and recording video at the beach or pool.
This camera will easily connect with any smart device within ten meters — and monitors in real time or sends data over the connection. Want to transfer every file on the device? Connect the camera to a computer or television via USB cable.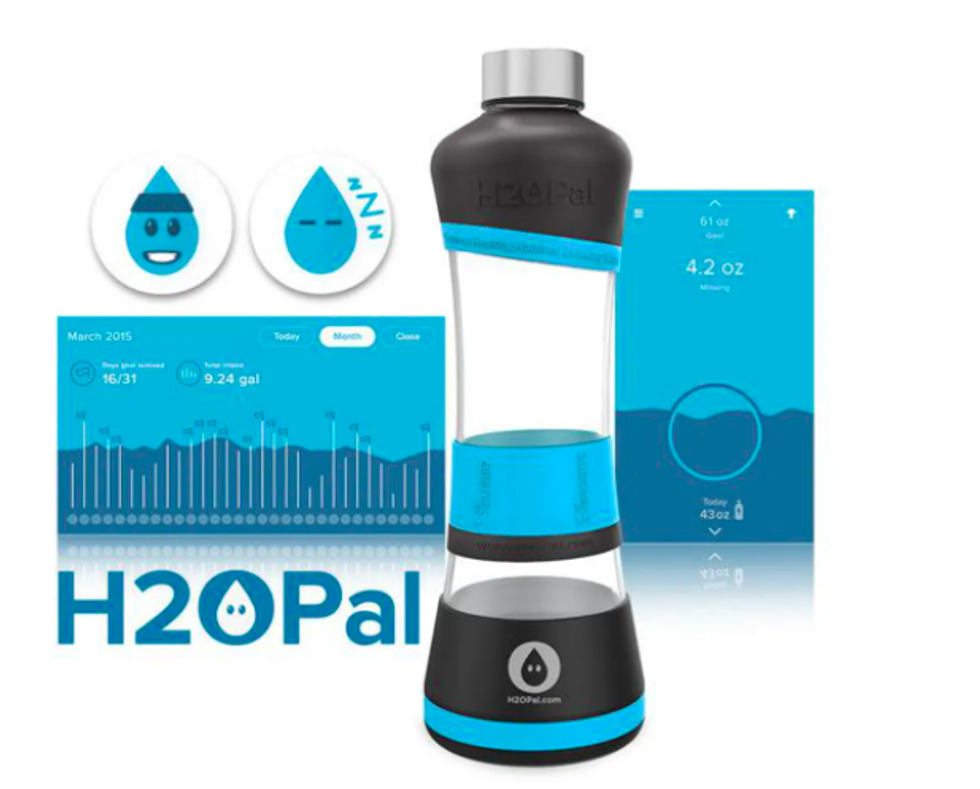 The water device tracks how much water you down and send it to your iOS device.H20 Pal
H2OPal

The H2OPal is a smart water bottle that tracks water intake on the go. Under the high-grade borosilicate glass bottle is an attached hydration tracker that sends data to the H20Pal app. However, it's only compatible with iOS, Apple Watch, Fitbit and Alexa — sorry, Android users!
People can personalize their daily water intake goals, and adjust notifications throughout the day in settings. This device is great to use at the beach — especially when the sun and salt start sucking all the water out of your body making dehydration a serious concern.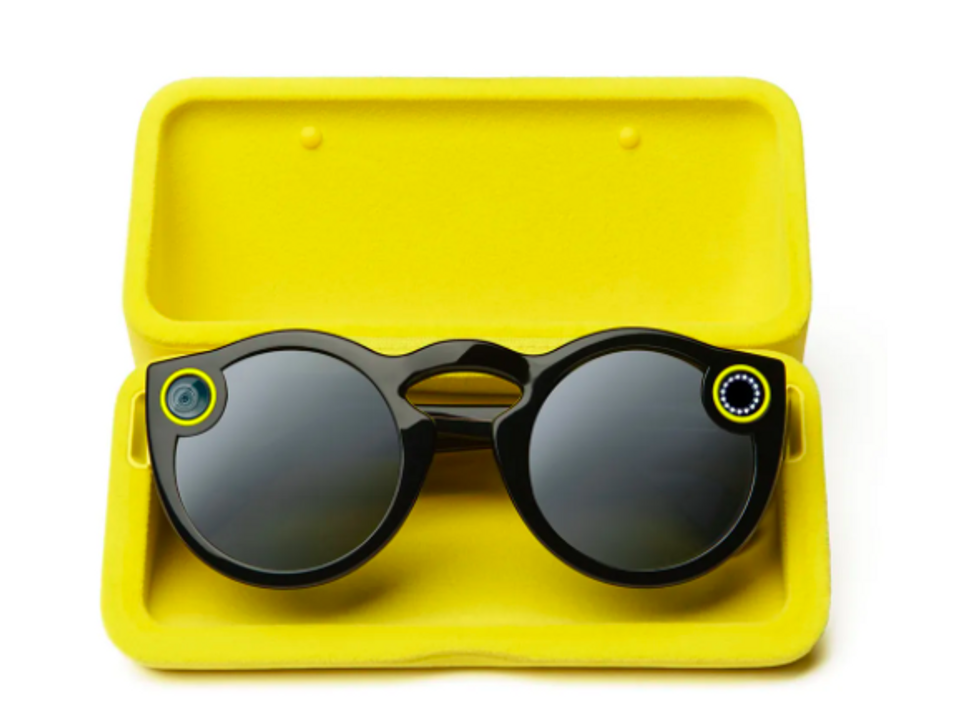 Spectacles let you shoot images and video and upload directly to Snapchat.Spectacles
Spectacles by Snapchat

When Spectacles first came out in random vending machines, everyone went crazy over them. However, not many people know the devices are now available on Amazon, and in three different colors: black, brown and red. They're great for the beach due their easy accessibility and UV protection.
Press the button on the glasses to take pictures or record videos that automatically save to Memories on Snapchat. Each charge lets users take up to 100 Snaps , and the glasses are rechargeable in its case.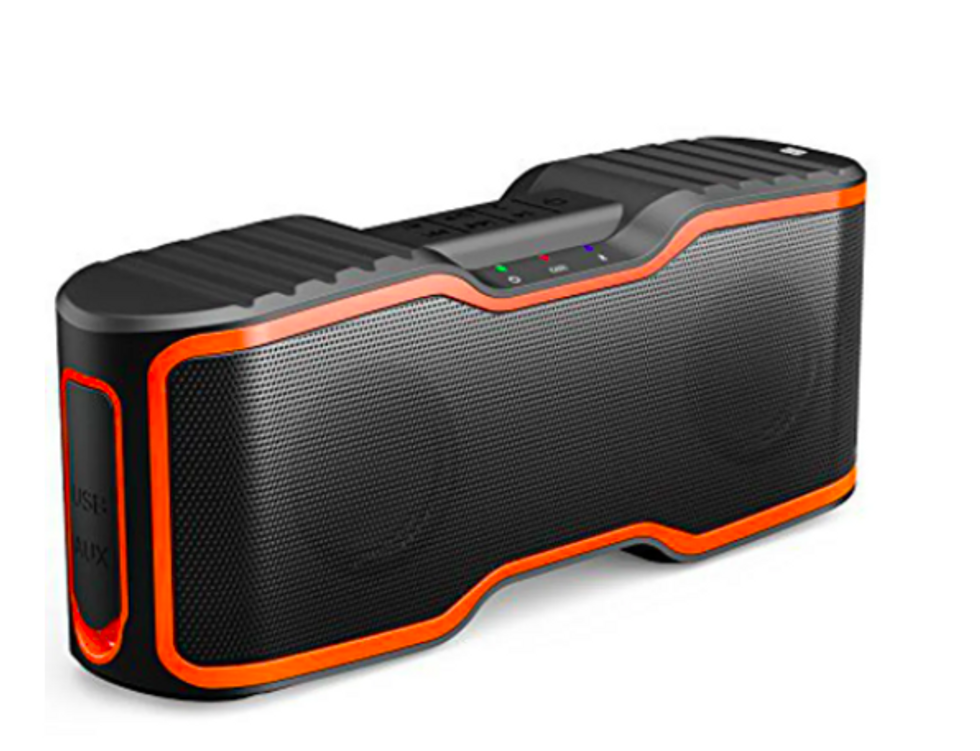 The AOMAIS Bluetooth speakers can be submerged in up to a meter of water for half an hour.AOMAIS
AOMAIS Sport II Portable Wireless Bluetooth Speakers

The AOMAIS Portable Speakers are waterproof and wireless. However, not only can they withstand splash back and rain, they can also be submerged in one meter of water for up to 30 minutes. Use the included inflatable float to play music in the water.
The speakers boast a 40W surround sound with Bluetooth pairing, letting people answer calls to their smartphone hands free. You can also purchase the "Sling Cover" to give the speakers a more retro feel.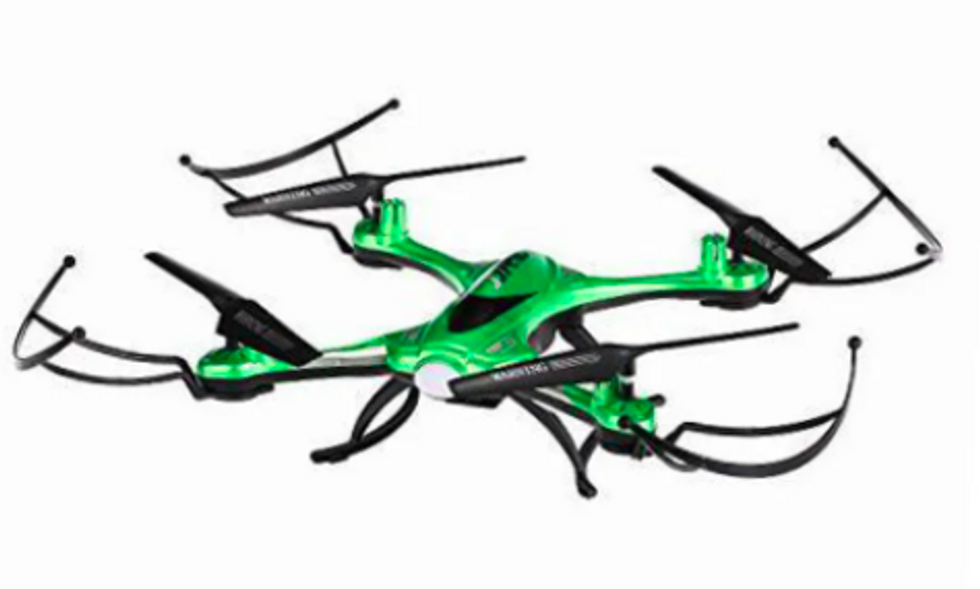 The JJRC H31 drone even flies underwater.Goolsky
Goolsky JJRC H31 Waterproof Drone

This Goolsky drone flies underwater and sports a headless mode which means pilots don't need to adjust the drone's position before flying. This key return function lets the drone automatically find its way back to home.
The remote control has a photograph and video function which means pilots can attach a camera on the device. Just make sure it isn't too heavy as to not weigh down the aircraft. Bonus points if the camera is waterproof and connected to other smart devices too.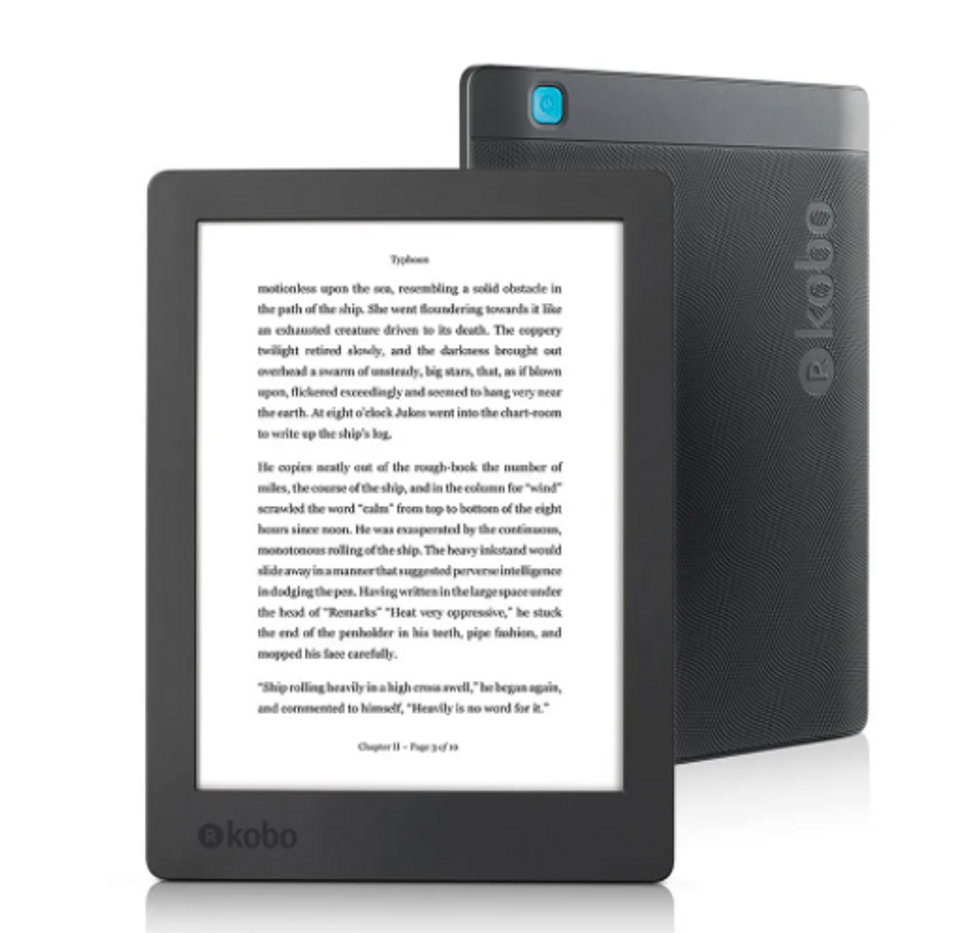 The Kobo Aura H20 eReader is waterproof and dustproof.Kobo
Kobo Aura H20 eReader

The Kobo Aura H20 Reader is both waterproof and dust proof, making the tablet perfect for windy beach days. The device has a large, 6.8 inch screen that protects against glares and has adjustable light settings, plus it can hold up to 4GB of memory and supports 14 different file formats.
Connect to the Internet with the reader's WiFi option or use a Micro USB cable. Either way, you'll be able to download and borrow new eBooks.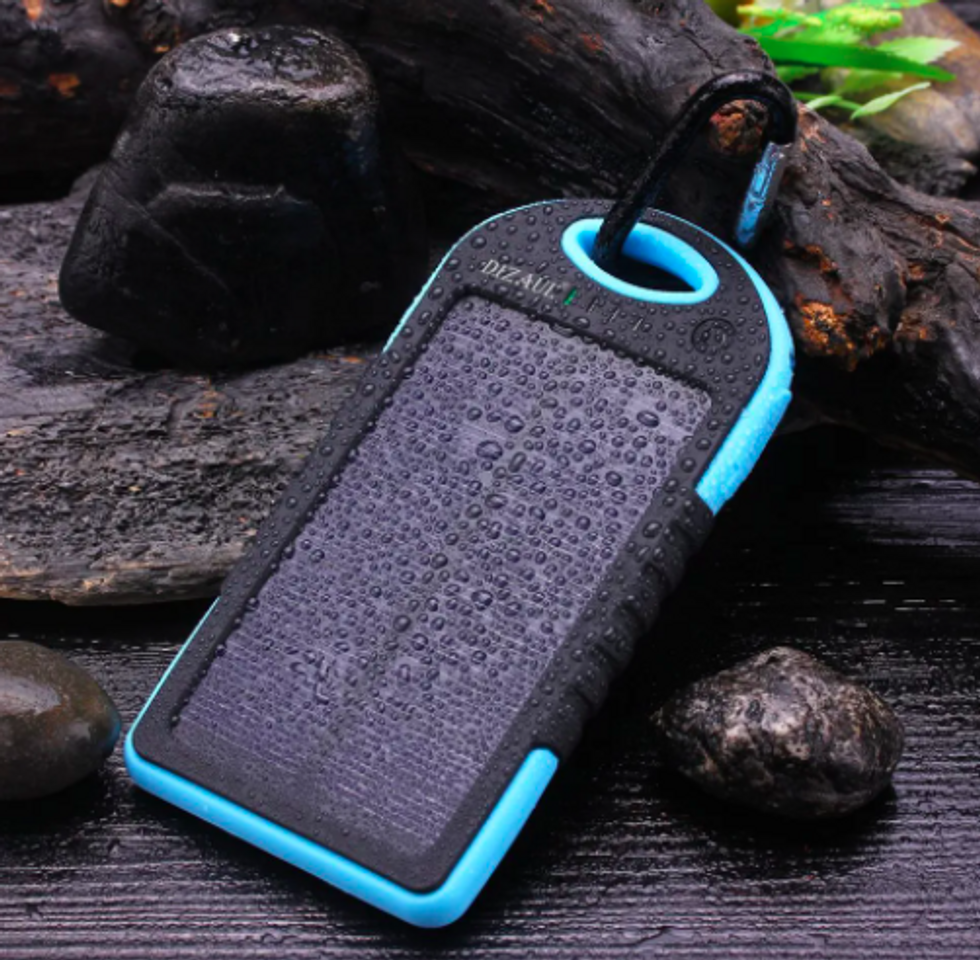 The Dizaul solar charger even has an emergency flashlight, perfect for bonfire nights.Dizaul
Dizaul Solar Charger

The Dizaul solar chargercharges your smart devices via the sun: a perfect device for the beach. Waterproof, shockproof and dust proof, the solar charger charges two devices at once and even has an emergency flashlight.
Keep in mind, however, that the surface area of this charger is pretty small so it'll take six to seven hours to fully charge the 5000mAh battery.
-Amber Wang recently wrote about AR sneakers for GearBrain.
From Your Site Articles
Related Articles Around the Web
Like GearBrain on Facebook