Like GearBrain on Facebook
A redesigned look, new camera features and 5G set the new iPhone 12 apart, but is it worth upgrading to if you already have the one-year-old iPhone 11? This is how the two phones compare on paper, ahead of the iPhone 12 comes on sale next week.
iPhone 12 vs iPhone 11: Design and color options
Apple has given its 2020 iPhones an all-new look, with square sides reminiscent of the current iPad Pro and the iPhone 5 from years gone by. The new model is also slightly smaller than before, despite having the same 6.1-inch screen size.
Both phones have an aluminum chassis with glossy glass back (as opposed to the textured matt glass of the Pro models), and both have the same display notch housing their front cameras and Face ID systems. The rear cameras also look the same, but there are some key differences which we will discuss later.
Read More: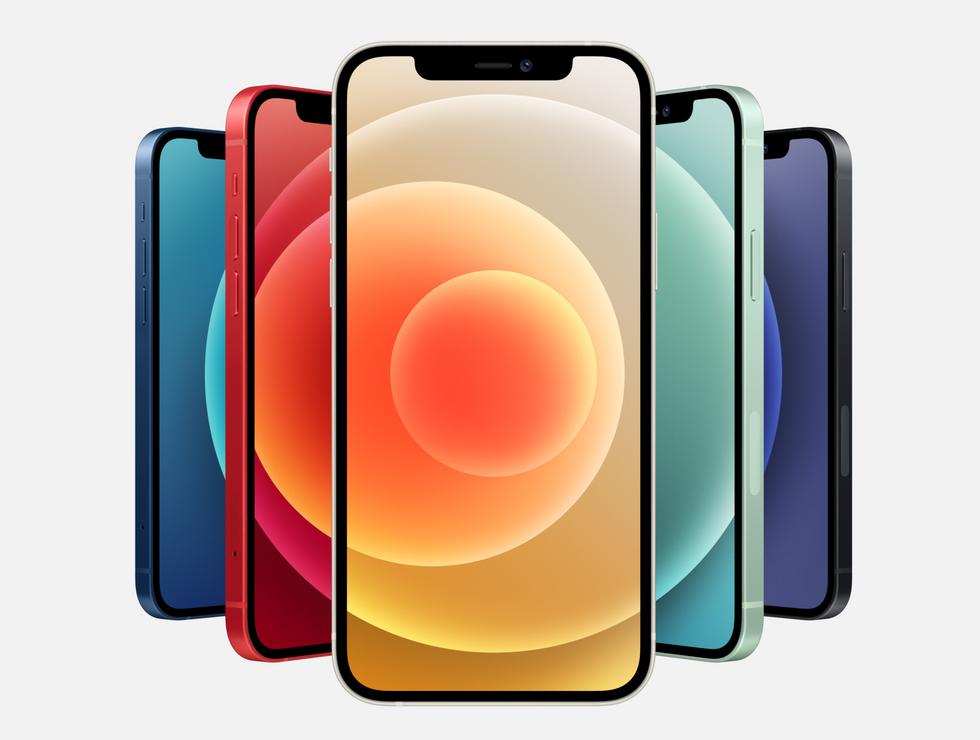 The iPhone 12 is slightly smaller and lighter than the iPhone 11Apple
The iPhone 12 is slightly smaller than the iPhone 11. The new phone measures 5.78 inches tall, 2.82 inches wide and has a thickness of 0.29 inches. The iPhone 11 is 5.94 inches tall, 2.98 inches wide and has a thickness of 2.98 inches. The iPhone 12 also weighs less, at 5.78 ounces compared to 6.84.

Water resistance for both phones is rated at IP68, but Apple says the iPhone 12 can survive being in up to six meters of water for up to 30 minutes, compared to two minutes for 30 minutes for the iPhone 11.
Apple has fitted the iPhone 12 family with a new 'ceramic shield' front which, created by glass company Corning, is claimed to provide a 4x improvement to drop performance.
Also new for the iPhone 12 is MagSafe, a magnetic mounting system on the back of the handset for attaching to charges, cases, snap-on card holders, and other accessories.
Color options for the iPhone 11, which remains on sale by Apple and starts at $599, are:
Purple
Yellow
Green
Black
White
Red
Color options for the iPhone 12 are:
iPhone 12 vs iPhone 11: Display
Although the same size, the display isn't quite the same as on the iPhone 11 though. It is now flat instead of curved slightly at its edges, and has a new name, in the form of Super Reina XDR, instead of Liquid Retina HD.
WHat that actually means is, the resolution has increased from 1792 x 828 and 326 pixels per inch on the iPhone 11, to 2532 x 1170 and 460 pixels per inch on the iPhone 12. This is a fairly significant jump, and so too is the switch from LCD to OLED, which should make a big difference to color definition, brightness and quality with the iPhone 12.
The switch to OLED means a massive boost in contrast ratio, which leaps from 1400:1 on the iPhone 11 to 2,000,000:1 on the 12. Typical brightness of 625 nits remains the same as before.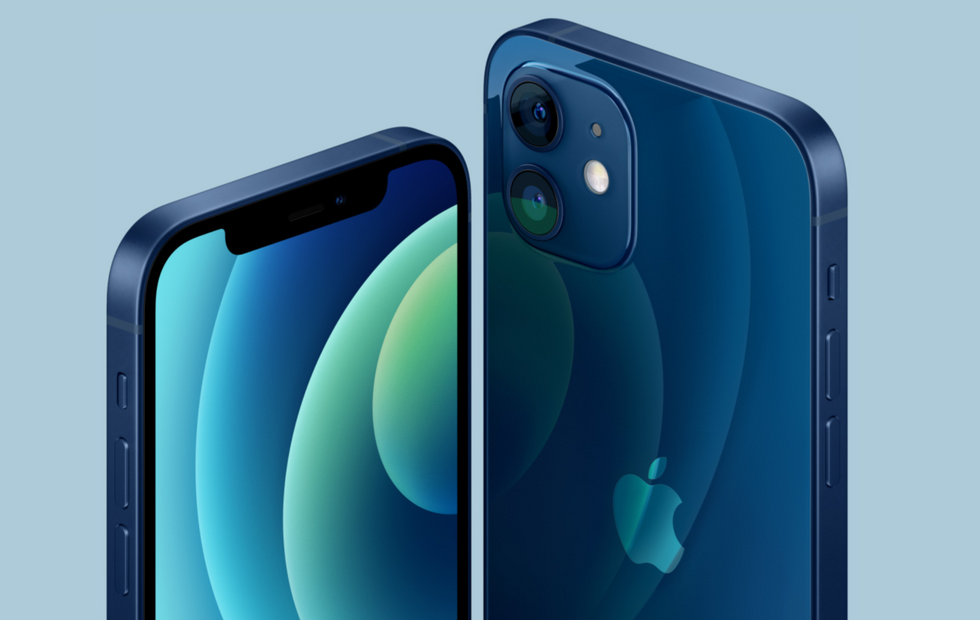 The iPhone 12 has a new, flat-sided designApple
iPhone 12 vs iPhone 11: Processor, storage and performance

The iPhone 12 is powered by Apple's newest A14 Bionic chip, which it says is significantly more powerful than the A13 Bionic powering the iPhone 11. Apple says the A14 is the fastest chip fitted to any phone, and is up to 50 percent faster than anything else on the market.
It's always difficult to add context to these claims until we have used the phones for ourselves, and your perception of performance will depend on how you use your iPhone and what you expect from it. Despite the huge power of the A14, we would argue that the year-old iPhone 11 and its A13 chip is still a fantastically fast smartphone for its new $599 price tag.
A headline feature of the iPhone 12 family is 5G connectivity, which the iPhone 11 does not have. All models of iPhone 12 sold in the US have access to sub-6GHz and the faster mmWave versions of 5G. Having 5G means the iPhone 12 can make FaceTime HD calls over both cellular and Wi-Fi.
Storage options for both the iPhone 11 and 12 are 64, 128 and 256GB.
iPhone 12 vs iPhone 11: Cameras
Despite Apple spending a lot of time talking about the camera of the iPhone 12 family at the launch event on Tuesday, it was the 12 Pro and Pro Max that offer the biggest improvements.
The iPhone 12 and 11 are actually quite similar, at least when it comes to their photographic hardware. Both have a dual-lens rear camera system with a 12-megapixel resolution, and both have wide and ultra wide lenses. Both have an aperture of f/2.4 on the ultra wide angle lens, while the iPhone 12 has a wider f/1.6 aperture on its wide lens, compared to f/1.8 on the iPhone 11. This means more light, therefore more detail and better nighttime performance.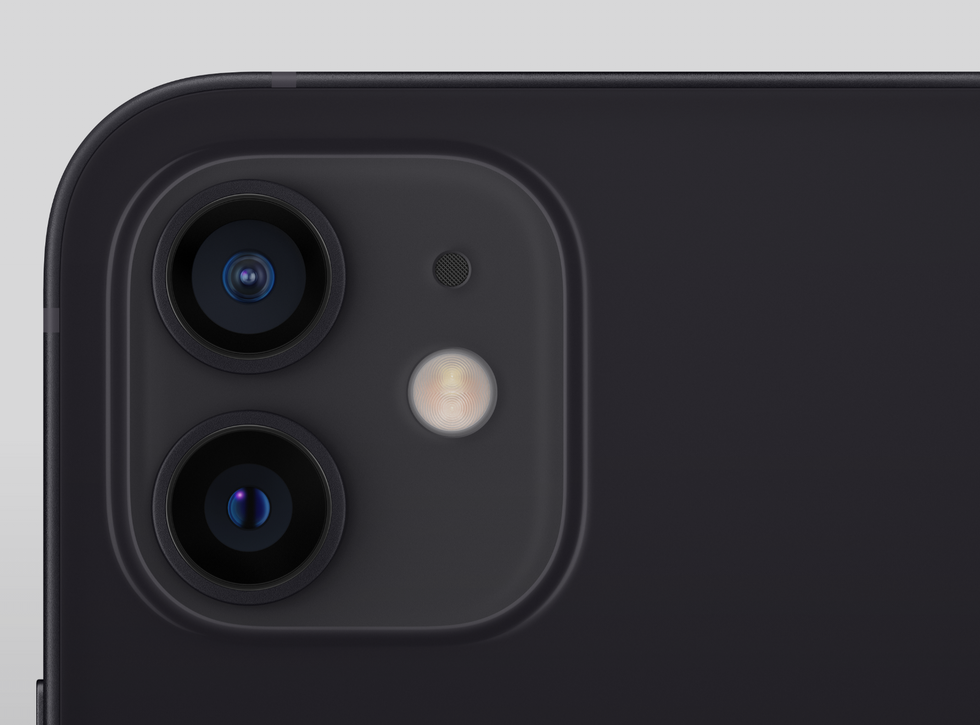 Both phones have a dual-lens, 12-megapixel rear cameraApple
Both phones have night mode and Apple's Deep Fusion computational photography system. Both also have optical image stabilization and 2x optical zoom, plus 5x digital zoom. Neither phone can take night mode portraits (that is limited to the iPhone 12 Pro), but both have Apple's Portrait Lighting mode for daytime shots.

The iPhone 12's HDR system is improved over the iPhone 11, but it isn't clear yet how much of a difference to photos. that will make
Video recording is also quite similar between the two phones. Both can shoot 4K at up to 60 frames per second, and extended dynamic range video at up to 60fps. Slow-motion video at 1980p Full HD at up to 240fps is also possible on both, while only the iPhone 12 can enable night mode when taking a time-lapse video.
Where the two phones also differ is with the iPhone 12's new HDR video with Dolby Vision capabilities. Although limited to 30fps (and 60fps on the 12 Pro), this should help create higher-quality videos that can take advantage of today's best televisions and projectors.
Dolby Vision and improved HDR are also present on the front camera of the iPhone 12, along with night mode and Deep Fusion, but otherwise it remains identical to that of the iPhone 11. This means a 12-megapixel resolution, an aperture of f/2.2, and 4K recording at up to 60fps, plus slow-motion 1080p Full HD at 120fps.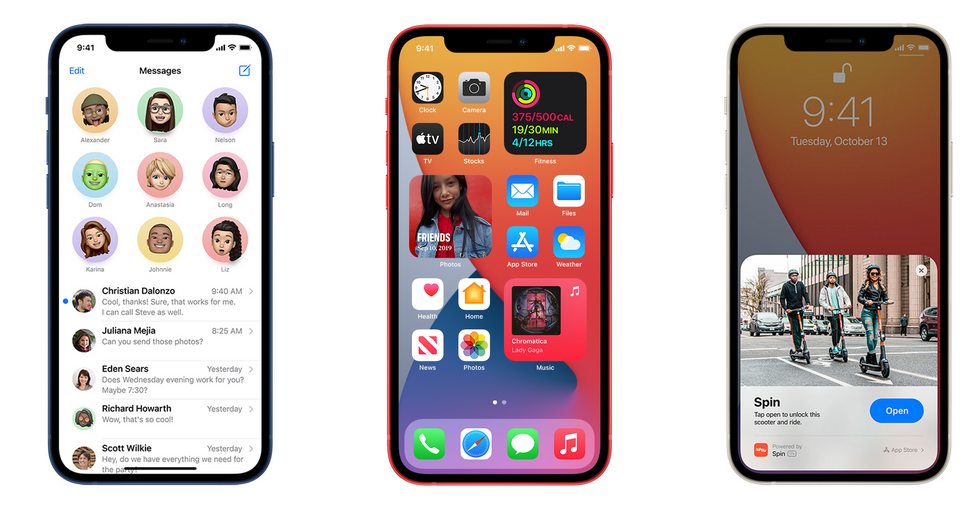 Both phones run Apple's new iOS 14 operating systemApple
iPhone 12 vs iPhone 11: Price

The iPhone 11's new price starts at $599 for 64GB of storage. This is $200 cheaper than the iPhone 12, which starts at $799. This is a significant saving for those who don't demand the latest and greatest iPhone, and it also puts the iPhone 11 $100 below the new iPhone 12 Mini.
That said, because the new Mini has all of the features and specifications of the iPhone 12 (but with a smaller 5.4 inches display) we are included to suggest that is the best option, instead of the year-old iPhone 11. We will have much more to say once we have tried out the new iPhones.
Like GearBrain on Facebook