Like GearBrain on Facebook
Press Release:
SAN MATEO, Calif., Feb. 8, 2017 — For over 100 years, turning your lights on and off has been a manual operation in your home. With the emergence of smart home devices and hubs, consumers are starting to be exposed to new and more efficient ways to not only turn your lights on but also help you run your home more efficiently. Today, Brilliant introduced Brilliant Control, a new smart lighting solution for the smart home. This new connected hub provides anyone in the house the ability to access music, climate, and other common smart home devices with just a simple touch or voice command. There is no smartphone required. Brilliant Control installs in minutes and features a touchscreen which is beautiful and intuitive to operate. Brilliant Control is available for pre-order at www.brilliant.tech as of today. In addition, Brilliant announced Brilliant Control will be one of the new products to be featured at the reopening of the newly remodeled Target Open House, a first-of-its-kind connected products concept store in San Francisco, on Feb. 10, 2017. Members of the public are invited to try out Brilliant Control first hand.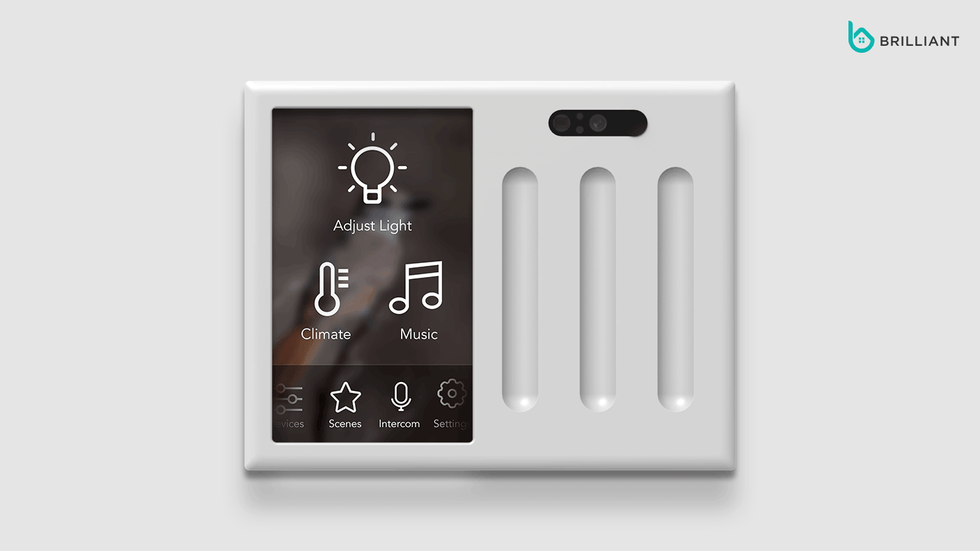 "While renovating my house, it was important to me that anyone in any room could adjust lighting, music, and climate control as easily as flipping a light switch. Requiring a mobile phone and apps to adjust your environment is clumsy, and for guests or children, it's impossible. But every available system in the market costs tens of thousands of dollars and takes weeks to install, and still doesn't bring control to every room. We knew there had to be a better solution," said Aaron Emigh, co-founder and chief executive officer of Brilliant. "That's why we invented the Brilliant Control. It is affordable, can be installed in minutes by replacing an existing light switch, and provides a beautiful and intuitive solution that everyone in the home can use throughout the home." More information on Target Open House is available at http://openhouse.target.com

Brilliant Control also comes with a built in camera, privacy cover, and microphone, making it easy to add video or voice intercom to a house. When not in use, the Brilliant Control invites users to personalize their home, displaying motion art or family photos to add a touch of fun and relaxation. New seasonal nature scenes and theme packs are available monthly for fresh, updated options.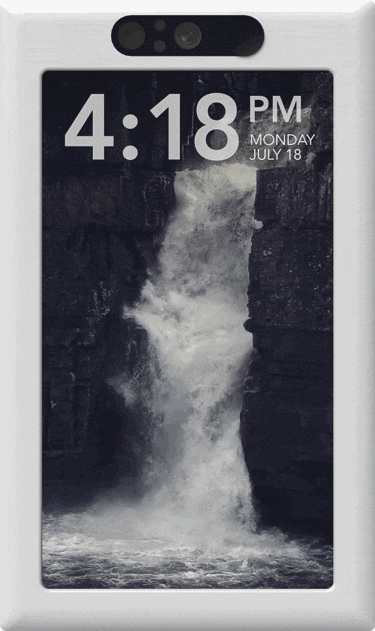 Brilliant Controls also come with Amazon Alexa built in, making it easy to get weather forecasts and sports scores, or quickly add items to your Amazon shopping list. You can also create favorite "scenes" to instantly set the mood in each room for waking up, dinner, or relaxing.

Brilliant Controls work with dozens of smart home services and devices including Nest, Sonos, Philips Hue, Ring, SmartThings, Honeywell, security systems, and countless others. It also works off of Wi-Fi and Bluetooth wireless signals.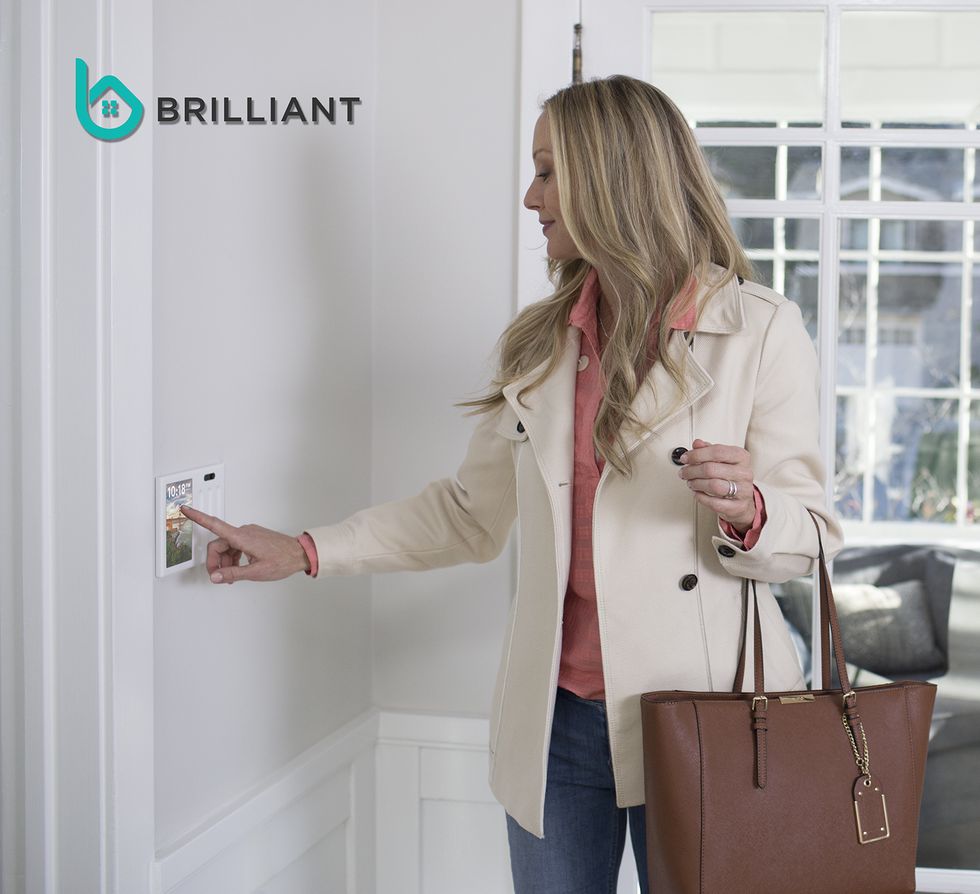 How It Works

Upgraded smart lighting is as simple as replacing existing light switches with the Brilliant Control, and configuring the new panel takes no more than 5-10 minutes. Anyone in the household can swipe up/down on the screen or use the touch sliders to adjust lights, similar to flipping on a light switch. The Brilliant Control is also enabled with voice and motion control for hands-free operation. Users with other smart home devices like Sonos, Nest, Alexa, Ring, and countless others, can now interact with those devices directly from the Brilliant Control. The Brilliant Control will also continue to update as it adds more functionality and partners.
Features and Technical Specs
5" LCD touch display with 720x1280 resolution
Amazon Alexa Voice Services built-in
Motion detection to save money by automatically turn on and off lights
Works with SmartThings or Wink hubs
Compatible with light switch panels with 1, 2, 3, and 4 switches
Wi-Fi and Bluetooth enabled to connect to smart home devices
Accepts voice, motion control, and touch commands
Includes video camera with physical cover for added security
Works with all LED lights (including dimming)
Compatible with existing security systems
A free companion Brilliant Control app (iOS and Android)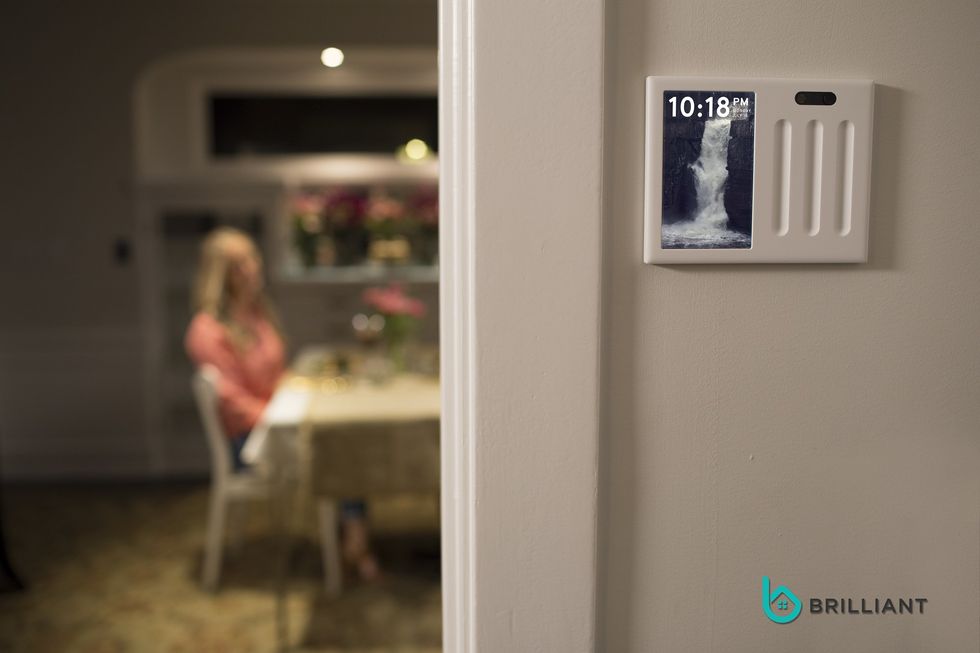 Company Information

Brilliant was co-founded by serial entrepreneur Aaron Emigh, Brilliant is comprised of experienced entrepreneurs and engineers from companies like Apple, Philips, PayPal, Netscape, Digidesign, Opsware, e.piphany, and shopkick. Brilliant is based in San Mateo, CA. For more information, visit www.brilliant.tech.
Like GearBrain on Facebook