Aside from our homes, our car can be one of the most expensive things we own — and a location where we, and our family, spend a lot of our time. Protecting a vehicle, and the people inside, is the focus of a new product from Vivint. Called Vivint Car Guard, the feature is tied into the company's Smart Home app, sending alerts if something happens to your car, while tracking your car even while it's moving.
Because everything is linked in one app, homeowners can trigger actions when something happens to their car. For example, if Vivint Car Guard senses that a vehicle has been bumped, hit or in any way disturbed at home, the app can be told to set up smart lights in the driveway or inside the house. The new Vivint Car Guard can also send details about how a vehicle is doing — updating people on maintenance needs, or recall information.
Read More:
Vivint Car Guard, which runs through connected car platform Mojio, is fairly simple to install, by putting an OBD-II device under a car's dashboard into its standard onboard diagnostics.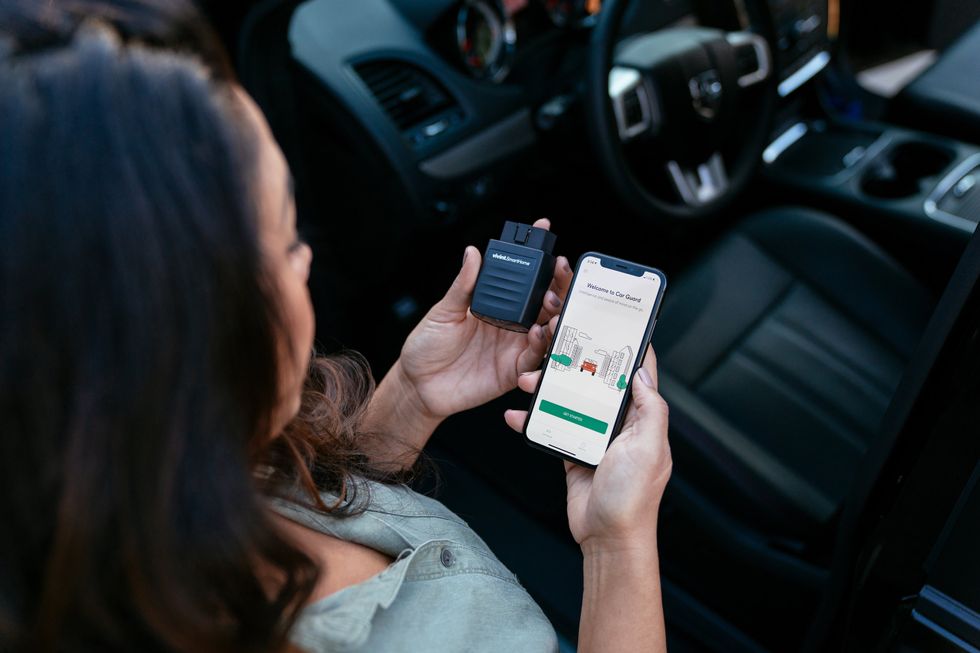 Adding Vivint Car Guard is as simple as snapping in an OBD II deviceVivint
Car monitoring systems
There are a number of car monitoring systems that can send alerts when something happens to a vehicle, and also keep track of a car's health. Products including the Owl Car Cam and Raven can bring some level of monitoring to a vehicle, all funneled through an app.
But Vivint's new feature for the car ties very closely into smart home security as well, widening the circle of protection that the company provides. Bringing car protection into a smart home app, also means people have one less system to monitor: here everything is viewed, handled and controlled through one network.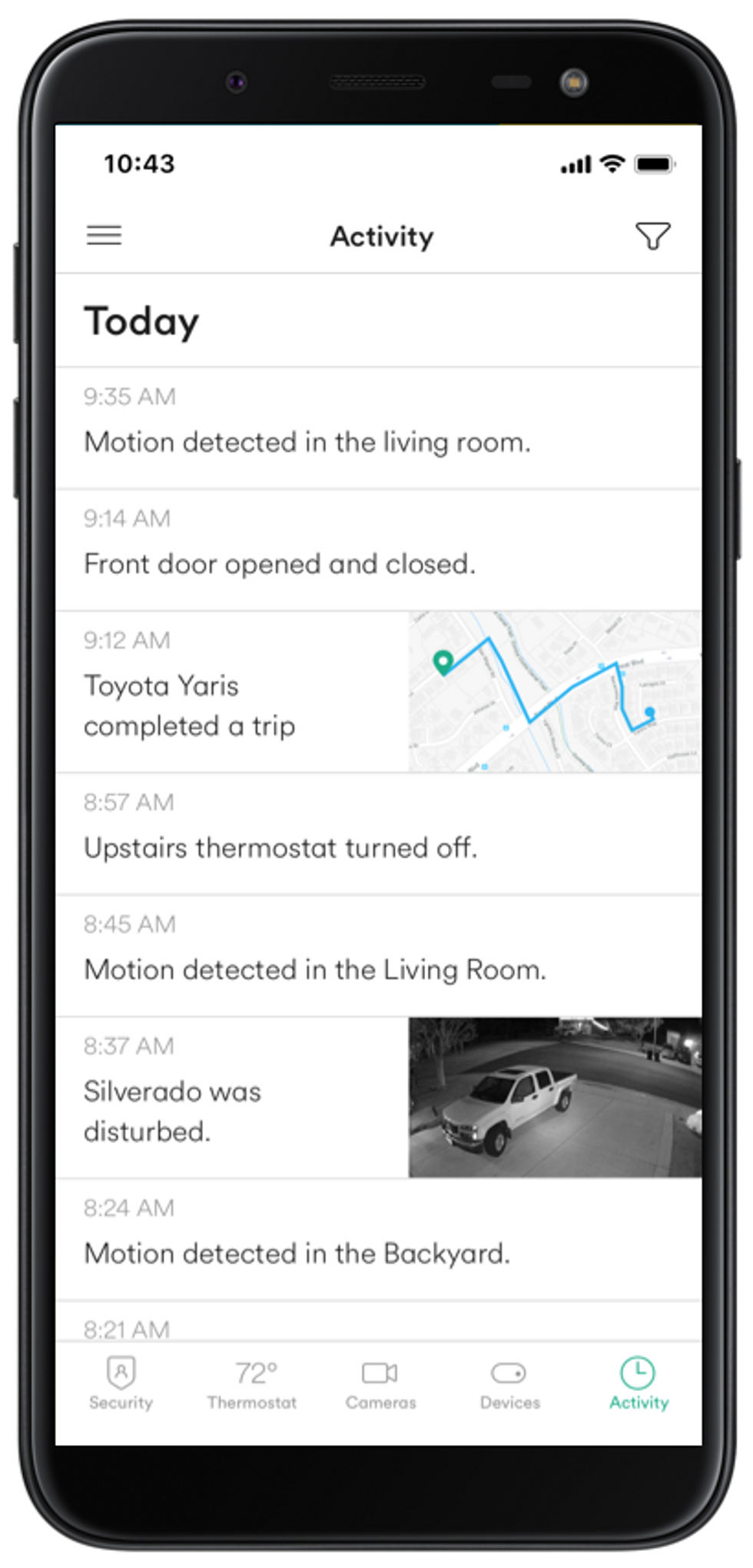 You can monitor your home, and your car, through one app with VivintVivint
For parents, the feature also brings a bit of insight to the car even when a child is driving, which can be helpful when there's a new driver behind the wheel. Inside the app, you can set geofencing markers, so you can know if the car is near the house, school, workplace or a friend's house. You can also get trip history information such as how many hard stops the car made, or quick accelerations, details that can help you understand who may be driving and basic wear and tear on a vehicle.
The new Vivint Car Guard can be added to a current Vivint smart home security package or can be bought as a standalone product. Pricing will start at $9.99 a month plus the $199 for the Vivint Car Guard device.
How Vivint Smart Home Hub Works www.youtube.com