At GearBrain, we have tested several ODB II devices on real cars to see how well they perform. Many of these new connected car devices help keep an eye on your car's location, engine's performance and the driver's driving — but not one, that we've tested, connects to a smart home security system or automation platform. Then we came across Vivint's Car Guard which links into Vivint Smart Home, a full-service professional smart home security company. GearBrain's tested Vivint's home platform, and the company sent us its OBD device to try as well, which is powered by Mojio, a leading platform and SaaS solution provider for connected cars.

What is It?
Vivint's Car Guard is an OBD II scanner and car diagnostic tool all in one, keeping track of your vehicle, while monitoring your car's performance and status. Just plug Car Guard into your ODB II port, then activate it through the Vivint app. If you are not sure if you have a OBD II port, Vivint has a car compatibility checker on its website. Note, most cars manufactured after 1996 have an OBD II port.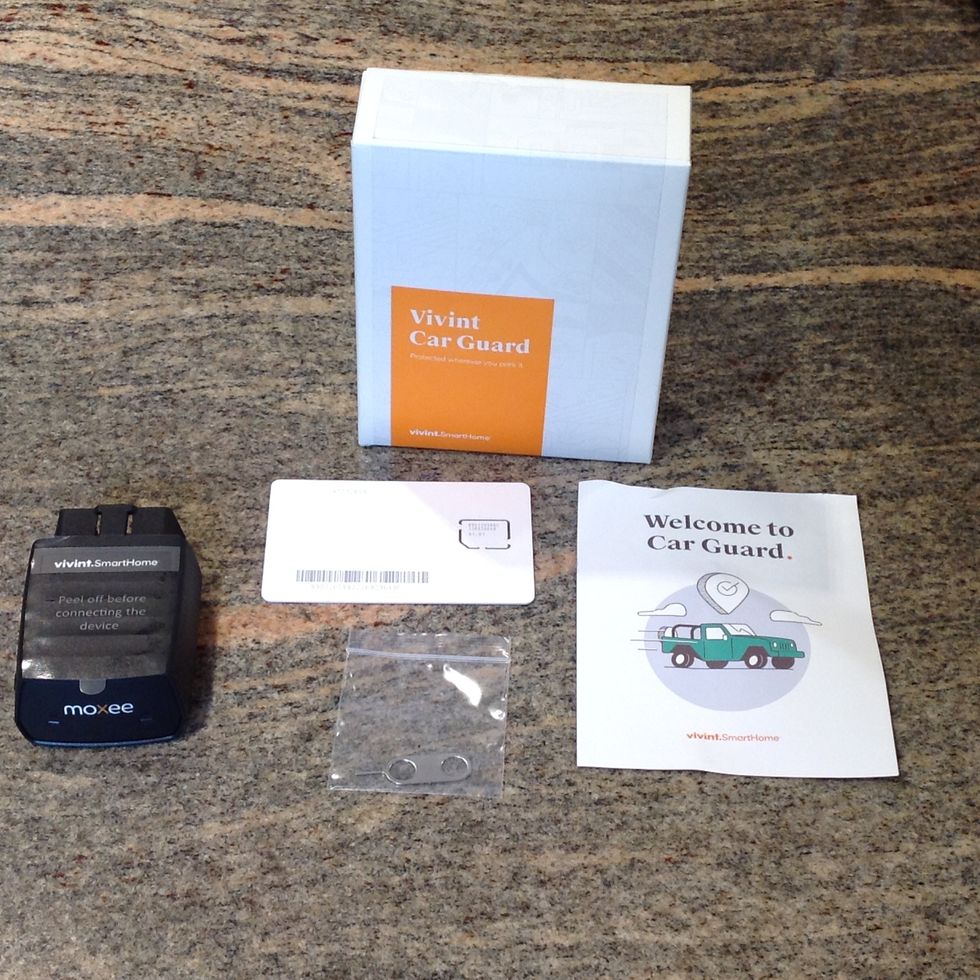 Vivint Car GuardGearBrain
With Car Guard installed, you can monitor both your car and home through the Vivint app, the first time we have seen this feature in a smart home security system. As with your Vivint Smart Home system, you can set notifications and alerts for events involving your car and home together in the app. For example, get notifications when someone leaves the home or your car leaves the area, get alerts when the check engine light goes on or when someone bumps or disturbs your vehicle when it's parked. You can also sync Car Guard notifications with your Vivint system, having your security camera overlook your car in the driveway, and start recording video if the vehicle is bumped or disturbed.
Like most OBD II readers, the device also reads out car diagnostics, monitoring your car's status and providing maintenance reminders, and also letting you know if it detects mechanical issues. As with other OBD II readers as well, Vivint Car Guard provides location tracking in its app, so you can see where your car is at all time and how much gas is in the tank. You're also shown trip history, which includes the start and end addresses, time and distance, if rapid acceleration and harsh braking was detected, fuel efficiency, max speed and idling time.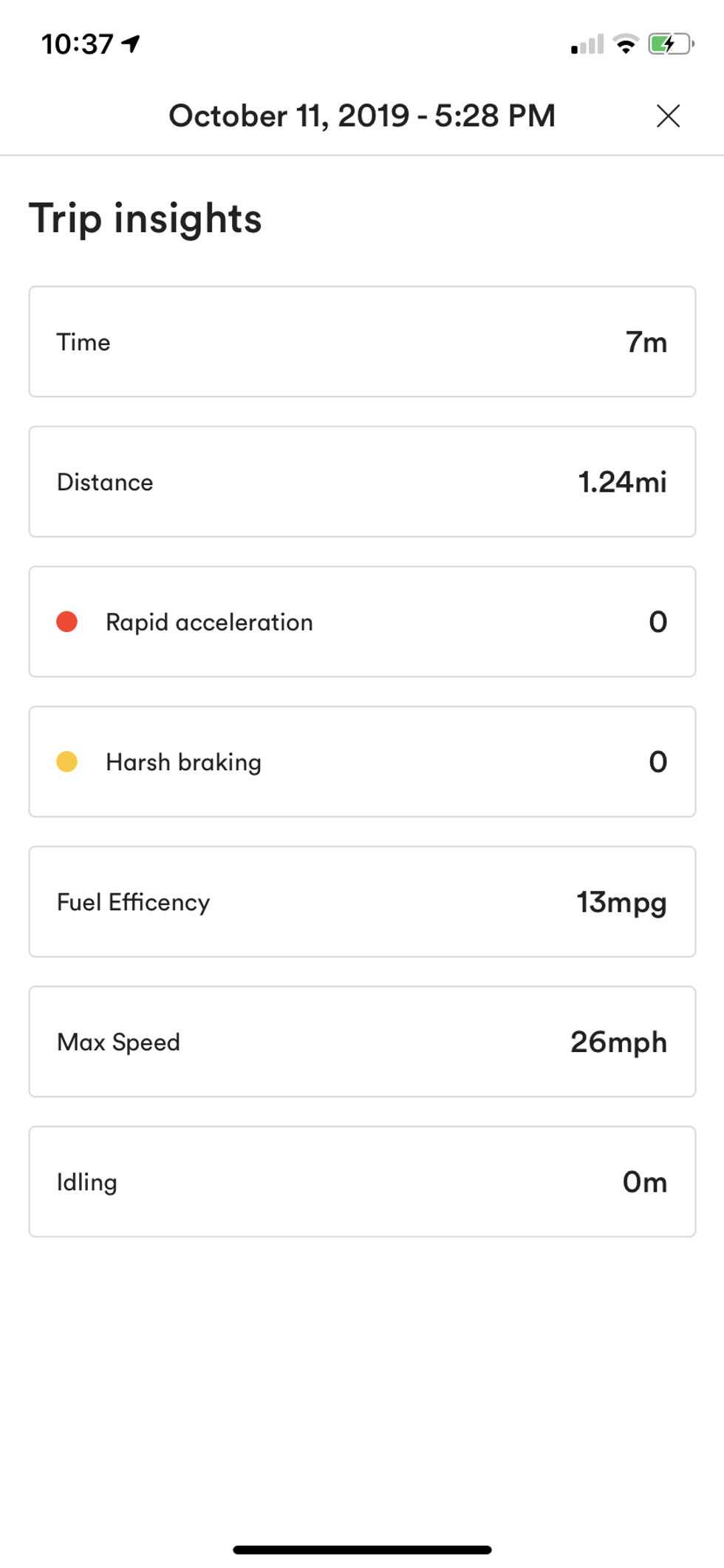 Vivint Car Guard app can help you keep track of your driver's performanceGearBrain
How do you install it?
Installation is simple for Vivint's Car Guard. Just find the OBD port in your car, which is normally on the driver's side, underneath the steering column on the left, and looks like a VGA port on a computer (a lot of little holes). Just plug the device into the port and follow the setup instructions in the Vivint app. It's that simple and will only take a few minutes.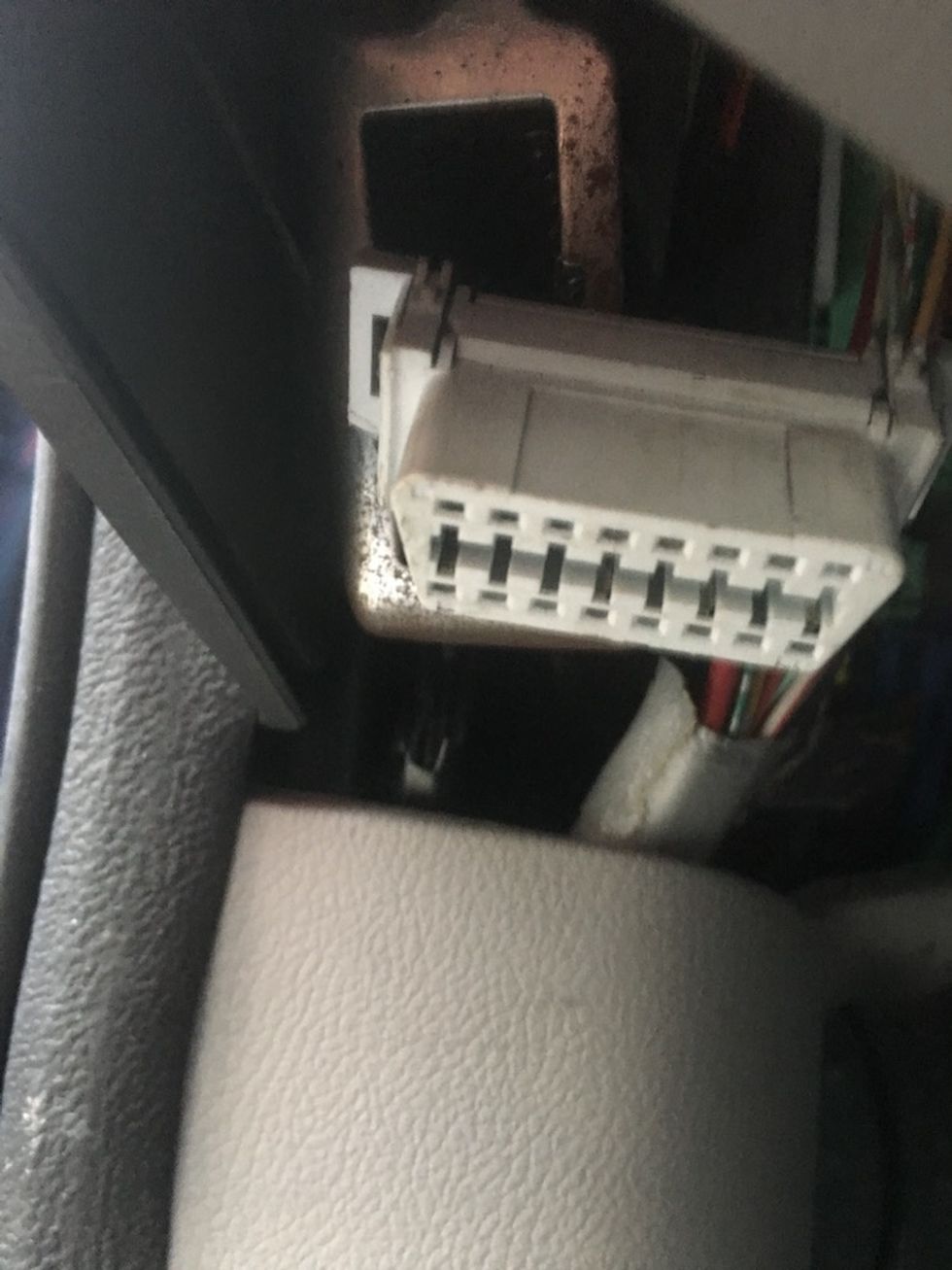 OBD Port is located underneath your car's steering wheel on the lower lefthand side. It has little pin holes which you plug in your Vivint Car Guard.GearBrain
How well does it work?

After several months of testing, Vivint Car Guard performed as advertised, helping us track a car and get notifications when the vehicle was disturbed. The device kept track of our driver's driving as well as trips. But one of the best features we experienced with Car Guard was maintenance tracking. One of our cars had a maintenance issue notification, called Catalyst System Efficiency Below Threshold (Bank 2). Not sure what this is? We weren't either. But, Vivint detailed the problem, along with the code and a level of priority, which we brought to our mechanic. In our case the code, PO430, related to the emissions system and spark plug.
If you do get a maintenance alert — and your car is fixed — make sure your Car Guard resets. Ours did not after this issue, requiring that we unplug the device from the OBD II port, and then use a paperclip to hold down the "Reset" button for 20 seconds. After two minutes, we reinserted Car Guard into the OBD II port, turned the car on and waited another 60 seconds until closing the Vivint app. When we opened the Vivint app, our maintenance alert was gone. Vivint had not heard of that issue before — but you can always call Vivint Support for assistance, who was able to help us clear the problem.
Vivint Car Guard in Vivint App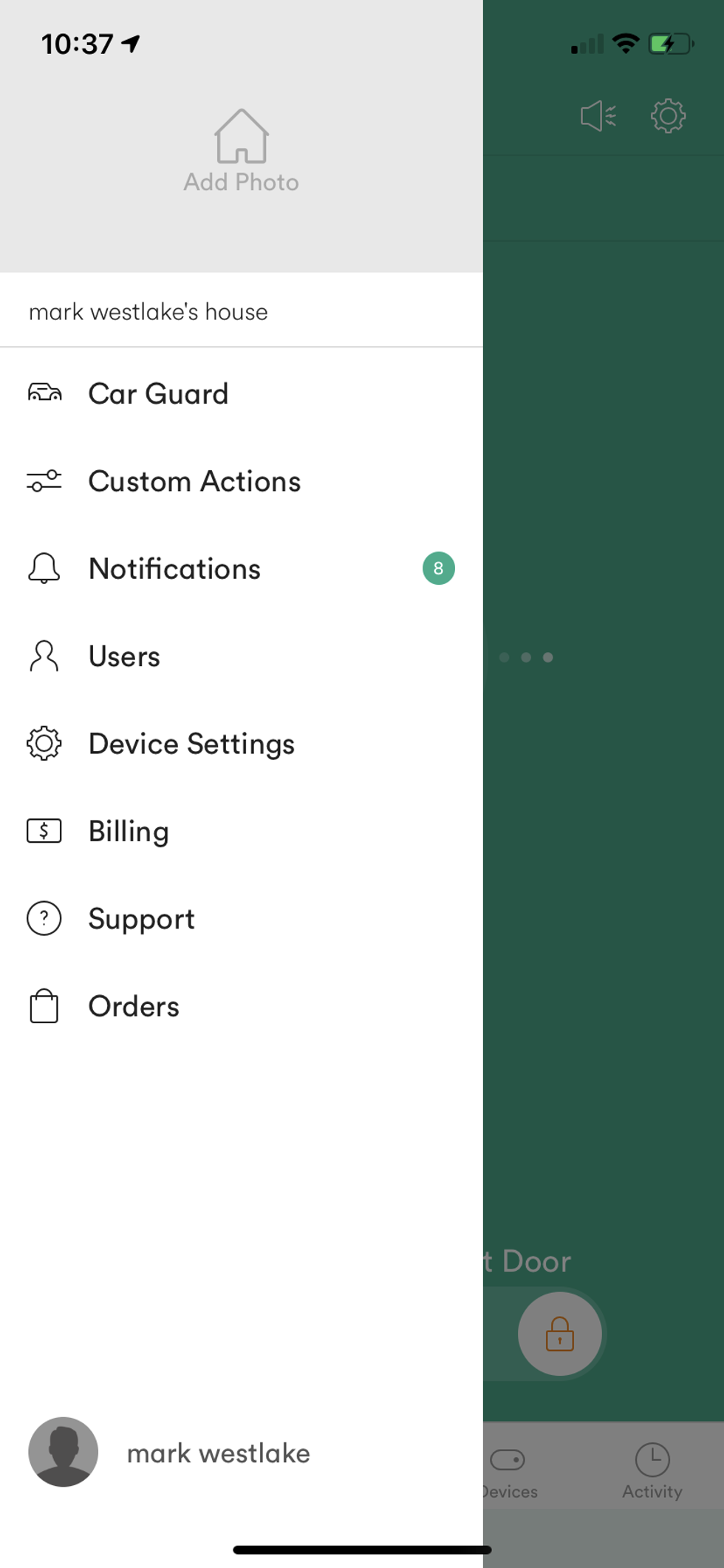 Access Vivint Car Guard from Vivint app
GearBrain
Create custom actions in Vivint App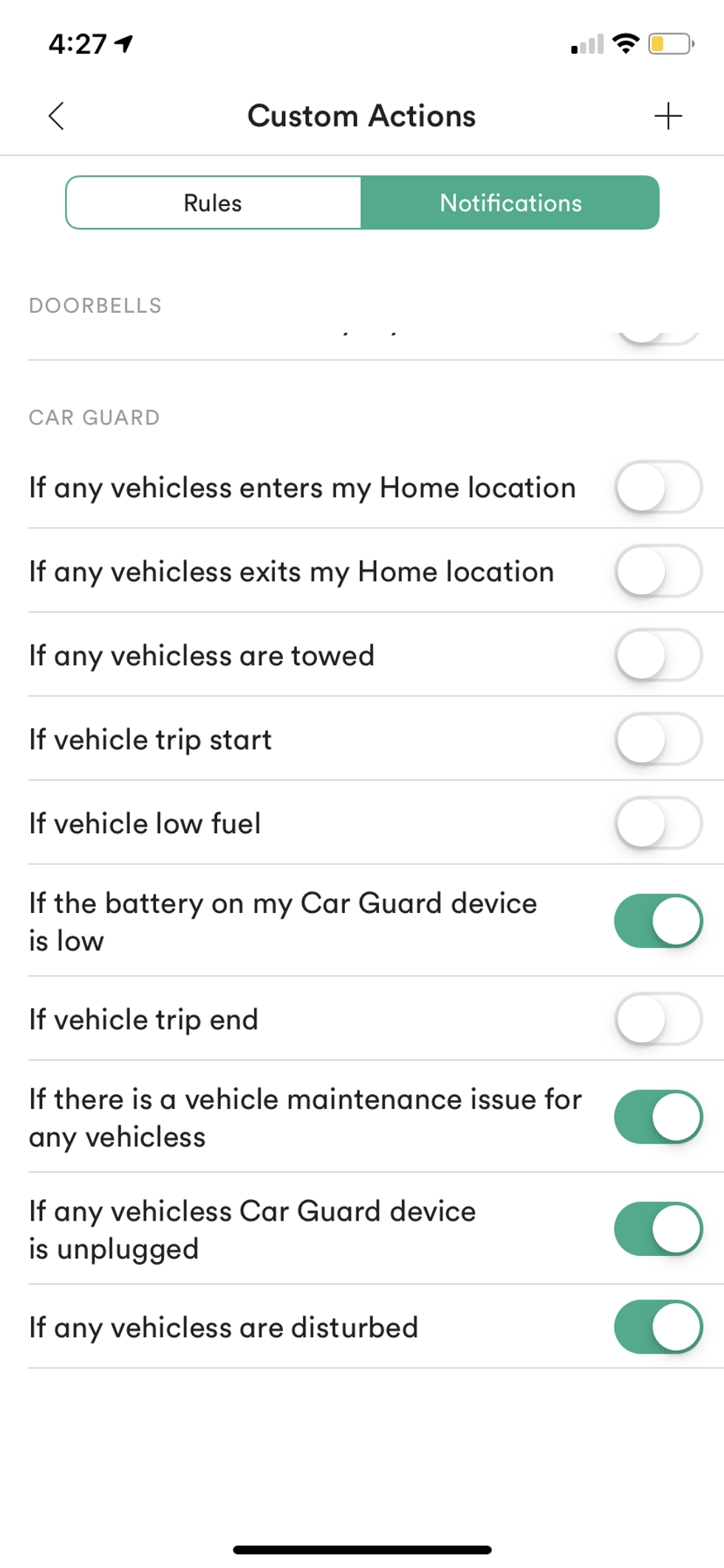 Using the Vivint app, you can customize actions for your Vivint Car Guard and smart home system
GearBrain
Can customize rules for Vivint Smart Home System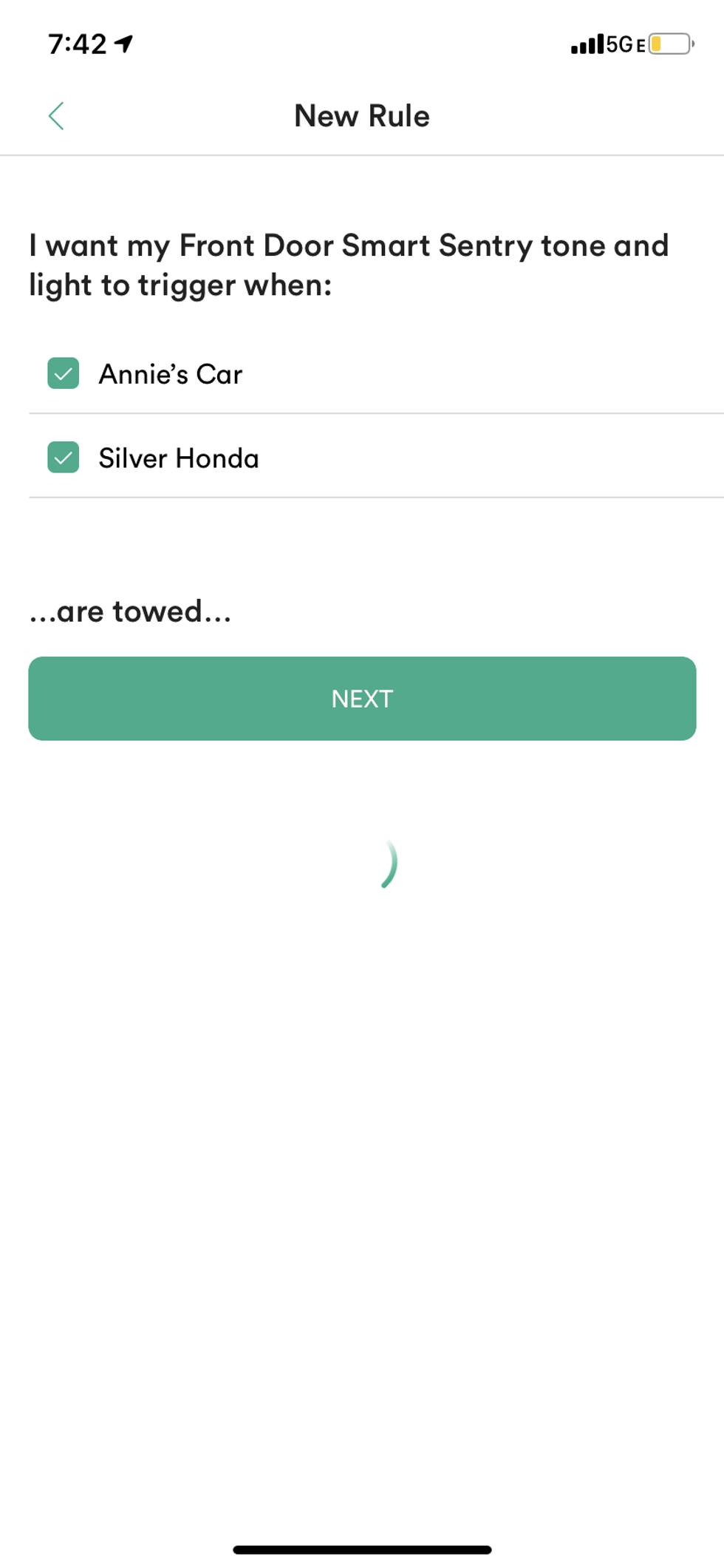 Here is one example of how you can have your Vivint smart home system keep an eye on your cars.
GearBrain
Cost:
To purchase a Car Guard, which you don't have to be a Vivint Smart Home subscriber to buy, you can buy this device as a standalone product or as part of your Vivint Smart Home system. If you are a subscriber, each Vivint Car Guard device is $199 and service is $10.99/month for the first device and $4.99/month for each additional device. That's expensive if you compare the cost to other OBD II devices like CarLock, Autobrain and Automatic, which are less than $100 each, with monthly service plans less than $10 per month. However, as Vivint's Car Guard connects with your home security system, there is value in integrating the two. But is the price warranted? That's something you need to decide.
Summary

As consumers look to bundle the number of apps they need to use to monitor their home, car and family, Vivint is likely to look attractive, the first company we've seen to develop a single platform. Their smart home security system monitors your home. while Car Guard can keeps an eye on your vehicles, its maintenance and the loved one driving them.
Many people panic when they see the check engine light come on in their car. But we like how Car Guard simplifies maintenance issues by providing a code, description and suggestions on steps to take, and even what to say to your mechanic. GearBrain also likes how Car Guard doesn't manufacture alerts. Like all OBD II devices, it's basically a read-only device that transmits information from a car's ECU to the cloud, where it then gets pushed to your Vivint app. This is helpful in monitoring your car's engine, especially if the check engine light doesn't appear.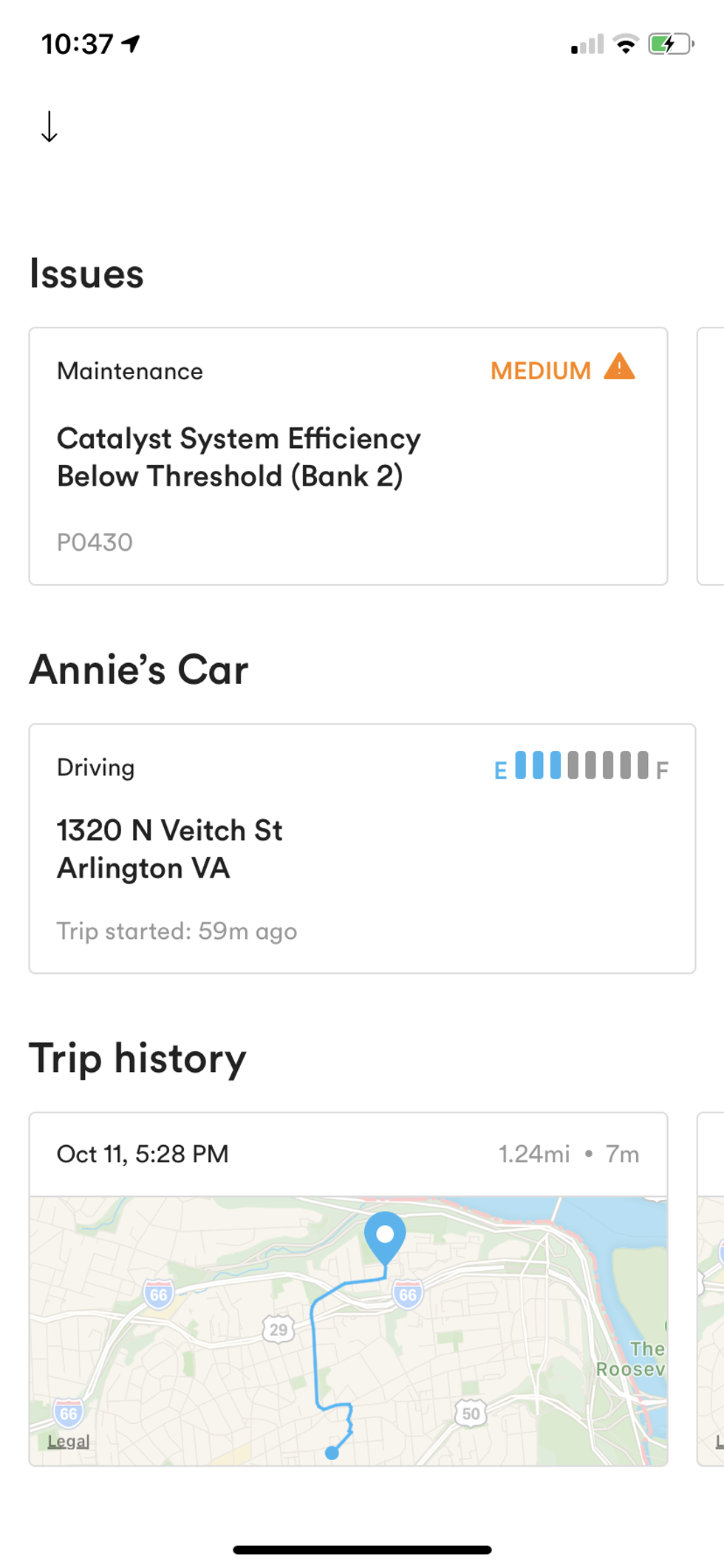 Vivint Car Guard alerts you of maintenance issues along with details on what the code means too.GearBrain
The best feature we think is Car Guard's integration into the Vivint Smart Home platform. Having the ability to monitor your car, your home, and all your smart home devices in one app is very appealing, particularly as consumers start buying more connected devices.

The only issue we have is its price, which we found high especially when you compare it to standard OBD II readers like Automatic, CarLock and Autobrain. All of these devices offer similar services as Vivint Car Guard, from being able to talk to a mechanic to getting notifications if your car is bumped, and cost less than $100, with plans lower than $10 per month. However, these devices don't integrate with your home security system. The question for Vivint Smart Home subscribers, is how much are you willing to pay to have your car secured and monitored through your Vivint app? If you are a Vivint subscriber, we think you should definitely check out Car Guard, an easy to setup and use device to keep watch on the key things in your life, including your family, in one app.
Pros and Cons
Pros:
Integrated into home security app, and tap into home devices to secure car
Monitors engine performance, and has good car diagnostics
Tracks car and driver's performance
Cons:
Price of unit
Requires costly monthly plan