Chipolo has announced a new Bluetooth tracker which is water resistant, has a two-year battery life, and offers the sort of premium features that rival Tile charges a subscription for.
Priced at $25, the new Chipolo One was revealed at the CES technology show in Las Vegas today, January 7, and is designed to clip to your keys, wallet, bag, or other items that you may be at risk of misplacing.
Read More:
The device connects to the Chipolo smartphone app using Bluetooth. If you can't find your Chipolo One-attached keys, you can send an instruction from your phone for the tracker to sound a loud, 120db alarm, helping you find it.
If the Chipolo One is out of Bluetooth range, Chipolo offers a similar crowd-sourced item-finding system as Tile. If an item is declared lost, the app will show its last known location - in other words, the last time it was connected to your phone over Bluetooth.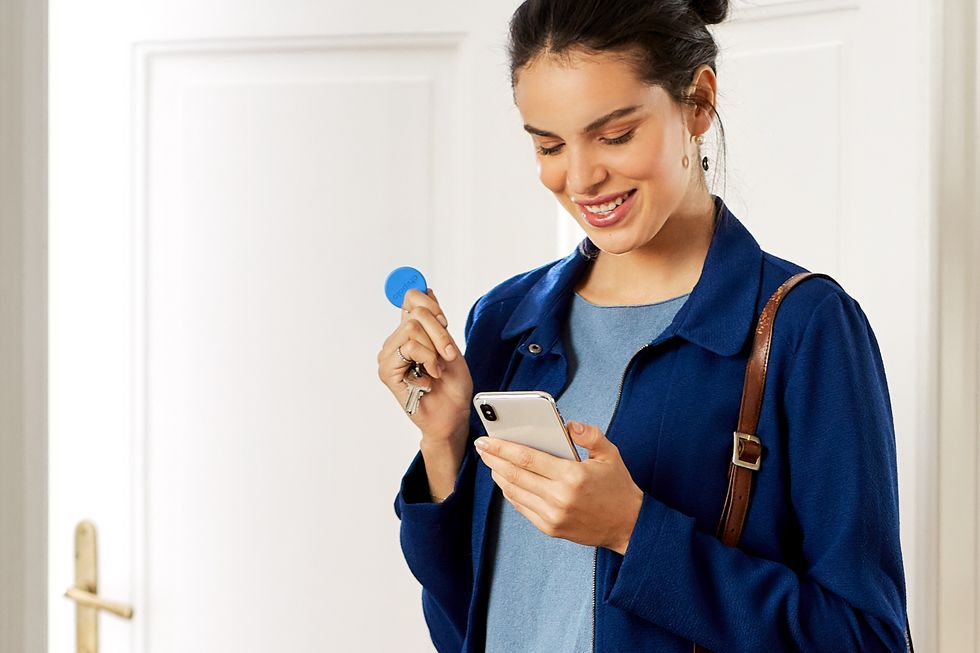 The One has a two-year battery life, and the battery os replaceableChipolo
If this doesn't help, the crowd-sourced finding system can be used. Here, if your lost One falls into Bluetooth range of another Chipolo user, you will be told its approximate location. You can then go there, and sound the alarm once back within Bluetooth range.

Chipolo claims the One has the longest battery life and loudest alarm of any such item-finding devices.
The One can also be used to take a selfie with your smartphone camera, with a press of its button. Integration with Alexa, Google Assistant and Siri is also included, so you can ask any of those voice assistants to help you find your lost items.
Another free feature which Tile charges for is the ability to share a device with multiple users. That way, a Chipolo One attached to shared items like the garage key, for example, can be tracked by the whole family, at no extra cost.
The Chipolo One is priced at $25 and is available starting today. It is $5 more than the equivalent Tile, but is cheaper in the long run if you compare its flat price with the cost of a Tile subscription.