Tile, the small tracking gadget, already works with Amazon Alexa and with Google Assistant. Now it can add Siri to the list with a new feature, Siri Shortcut, that can activate the device just by asking.
Siri Shortcuts are one of the newest features that launched with iOS 12 this week, letting Apple users put multiple commands together — or just one — by talking to the voice assistant.
Now, since Tile can work with anything it's attached to — sure your keys, but also your wallet or even your dog — you can also record anything you want. Whatever you have say to Siri will turn the Tile on wherever it is.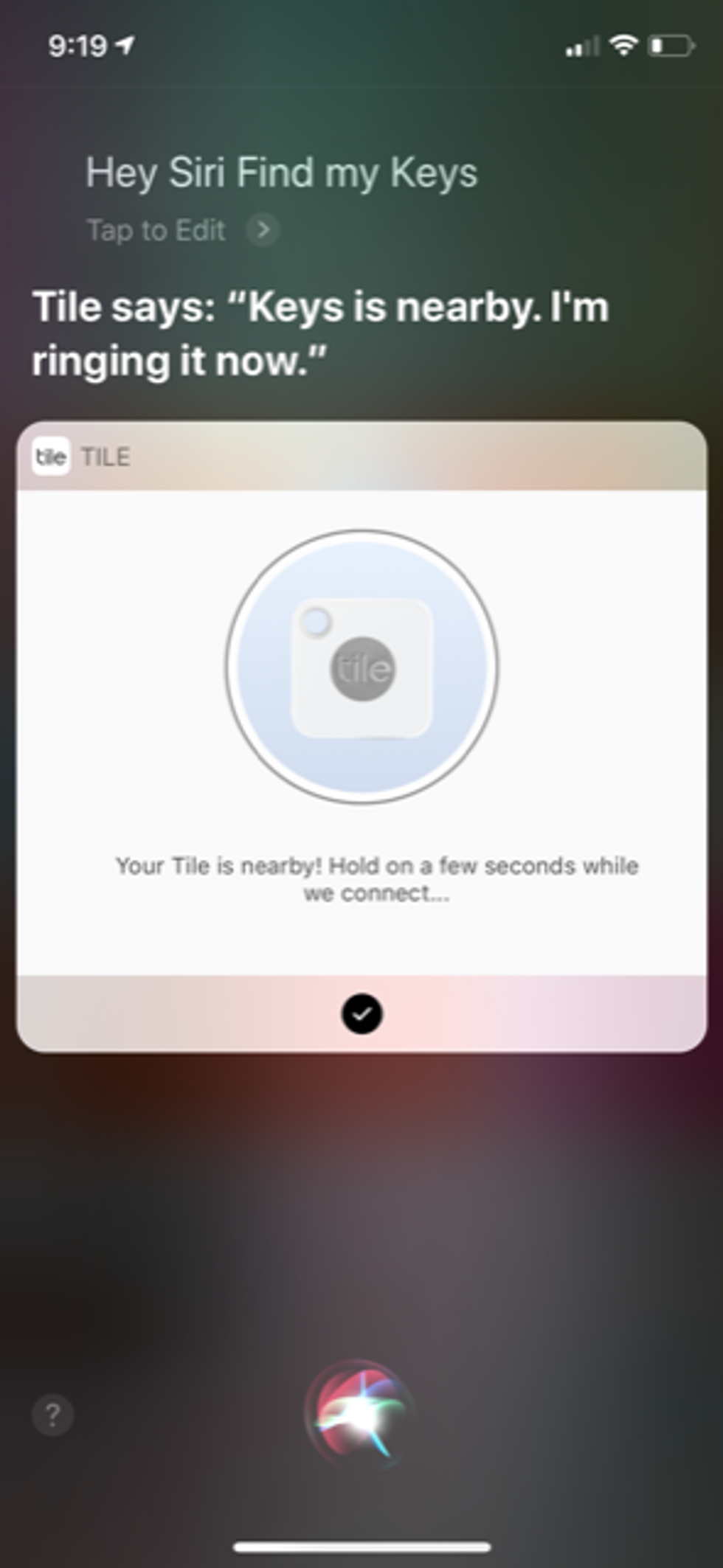 Record a phrase to activate Tile through Siri ShortcutsGearBrain
To launch Tile's new Shortcut, you need to make sure your Tile app is running the most recent version of its app, 2.37.1. They may require deleting the Tile app from your smartphone, as we did, and then re-installing it on your iPhone. Note your iPhone also needs to be updated to iOS 12 for Siri Shortcuts to work.
Don't look to the Siri Shortcut from the actual Shortcut app on your iPhone. Typing Tile into the search box won't turn up anything. Instead, you need to go directly into the Tile app, you start by selecting which Tile you want to activate. Then go to options, and select Siri. There you can record a phrase which — when Siri is listening — will start up Tile.