Should be exciting enough to get one of those fat envelopes from a college with a letter that starts, "Congratulations!" But some schools are trying to give their acceptance letters a virtual boost.
The University of Oregon sent out virtual reality headsets to all its accepted undergraduate students who live in the U.S. The school hoped the cardboard goggles (No, Oculus Rift and HTC Vive Pro devices were not part of the deal) would entice students to check out the college's VR tour — and perhaps pick the school as their future alma mater.
While hardly the standard, a few colleges are tapping into virtual and augmented reality in how they reach and accept students. The University of Oregon turned to VR after five straight years of declining enrollment, reports The Register-Guard.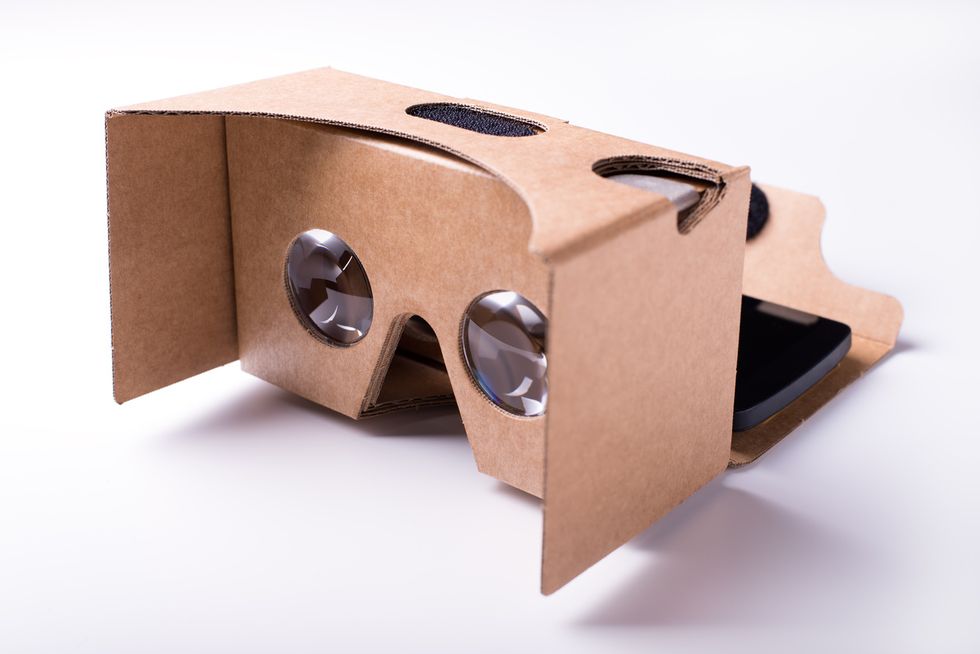 The University of Oregon sent every undergraduate student it accepted in the U.S. a pair of VR gogglesiStock
A cardboard VR headset is not going to tip the scales when it comes to whether a high school senior says yes or no to a university. But for those colleges that students never visit in person, a virtual tour may be a way to get a sense of a school.
Virtual college tour sites are easy to find and take. Many universities offer them from Harvard to the Massachusetts Institute of Technology. And there are also web sites, including YouVisit, where students can find hundreds of virtual college tours.
But the University of Oregon isn't stopping at VR to catch the attention of teens in the throws of Senioritis: they're also making current students available via text message — because that's one technology every high school students can't do without.