Like GearBrain on Facebook
HTC is opening the doors for pre-orders for its high-end Vive Pro. Shipments will start April 5th for anyone who gets their order in by June 3rd. At the same time, the VR company cut the price of its better-known Vive headset by $100 bringing it to just $499.
All Vive Pro orders will also come a six-month free subscription to Viveport, HTC's content site. The highly-anticipated headset has two OLED-displays and a resolution that's 78 percent better than the current Vive. That means players will be better able to read details like text while in VR. There are also two microphones to help combat outside noise — a definite nod to VR arcade spaces which are growing in popularity.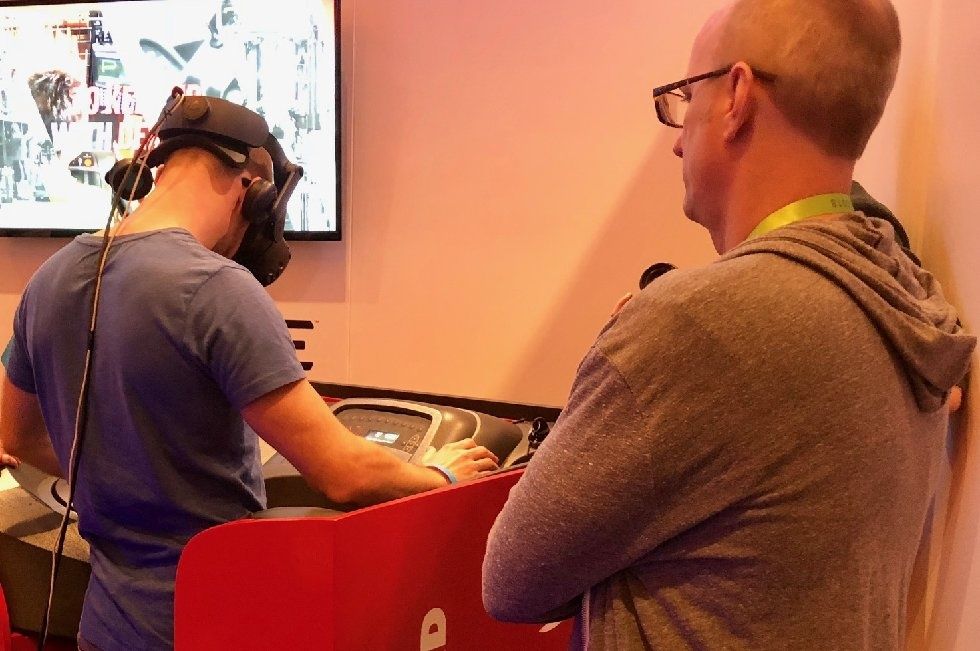 HTC Vive Pro first debuted at CES 2018GearBrain
HTC is one of the better known VR brands and in a growing battle for dominance in the virtual reality space. The company is on one end working to push out a lower-end standalone VR headset, called the Vive Focus, while continuing to update and focus on the higher-end tethered headsets such as the Vive Pro.
Vive Pro requires a computer to deliver its content. But the headset got a design boost over the brand's original HTC Vive, retooled so that weight is distributed better. Typically VR headsets push more of the heft to the front of the device, giving wearers a bit of a tipped over feeling as they play. The Vive Pro is said to offer more balance — which will be noticeable in any kind of gaming that includes a lot of moving around.
The Vive Pro also has a new head-strap, featuring a dial in the back, meant to make it easier for those who wear glasses to adjust the fit of the device.
Because the new headset works with SteamVR Tracking 1.0 and 2.0, those who own HTC Vive headsets will be able to upgrade, but keep and use their existing controllers and base stations as well. And anyone who decides to buy the HTC Vive at the new $499 price will get a free, two-month subscription to Viveport plus a code for a free download of the $59.99 Fallout 4 VR game.
"With the Vive Pro we are delivering the best quality display and visual experience to the most discerning VR enthusiasts. Our goal has always been to offer the most premium VR platform available and to drive adoption for VR," says Daniel O'Brien, Vive's GM U.S in a statement. "By lowering the price of the current Vive, we are making VR more accessible while expanding the potential market for developers. Whether you're a VR enthusiast or new to the platform, there's never been a better time to join the most complete VR platform available."
Like GearBrain on Facebook