Comcast is making Hulu more available for its customers, by integrating the channel, and its huge library of shows, into subscriber's viewing options. Customers can immediately pull up Hulu's lineup into the Comcast's guide — and will also, in the near future, be able to sign up for Hulu through Comcast and then have the company handle billing for the network as well.
The integration happens first for Xfinity Flex customers — starting today, and just in time, of course, to start watching the latest Hulu release, Little Fires Everywhere. Customers with X1 will be able to have the same link to Hulu soon, says Comcast. Hulu joins other channels including Netflix, Amazon Prime and YouTube, to be featured on its menu.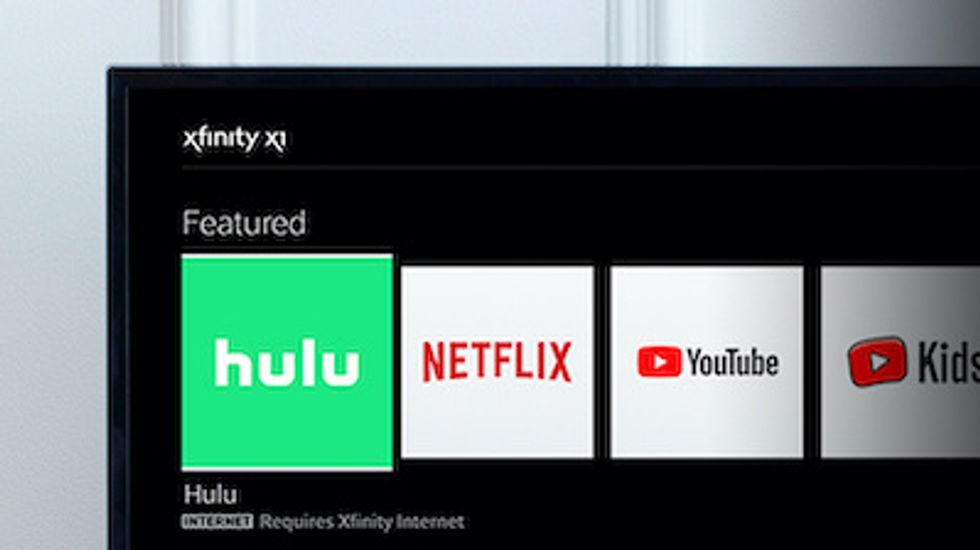 Comcast Xfinity Flex, and soon X1, customers can access and manage their Hulu content all in one place along with programming from other networks including Netflix and Amazon PrimeComcast
When people pull up Hulu through Comcast Xfinity Flex or X1 for the first time, they'll be asked to sign in to the channel, and then will then stay signed in going forward. From that point on Hulu's shows — both originals and those in its library — will appear in the menu of programs that are free for Comcast subscribers, if they have a Hulu account.

Integration with the Xfinity Voice Remote is coming soon, so people will be able say, "Hulu," into their remote to launch the channel or just the name of one of their favorite shows on the network.
Comcast is also going to be curating Hulu's content directly into its own guides so people can search by asking for shows that are "New on Hulu," or "Best of Hulu."
"Hulu is a very popular service with our high speed user community," said Daniel Spinosa, VP, Video and Entertainment at Comcast. "We also think it's important because of the expansion of Hulu into originals."