Comcast is taking security seriously in the home, and will now be giving its xFi Advanced Security for free, to those who use the xFi Internet service. The security tool, which used to cost customers about $72 a year, takes care of automatic blocking of what it deems problematic connections — even rogue web sites — and then alerts customers. People can then decide whether to allow those connections to happen, or keep them cordoned away.
The news is bundled with Comcast's release of a new and very robust online router, the xFi Advanced Gateway, capable of handling multi-gigabit speeds across the newest standard, Wi-Fi 6. The company is highlighting the low latency, particularly how well Comcast believes it will work with online and cloud gaming, 4K video streaming and also virtual reality and augmented reality content.
The xFi Advanced Gateway will be dual-band, working on both 2.4 GHz and 5 GHz, and usable with xFi pods, so customers can create a Wi-Fi mesh network in a their home. The router comes in white, has four gigabit Ethernet ports on the back — one that's 2.5Gbps — and will be available to xFi customers who subscribe to Internet speed tiers of 300 Mbps or faster.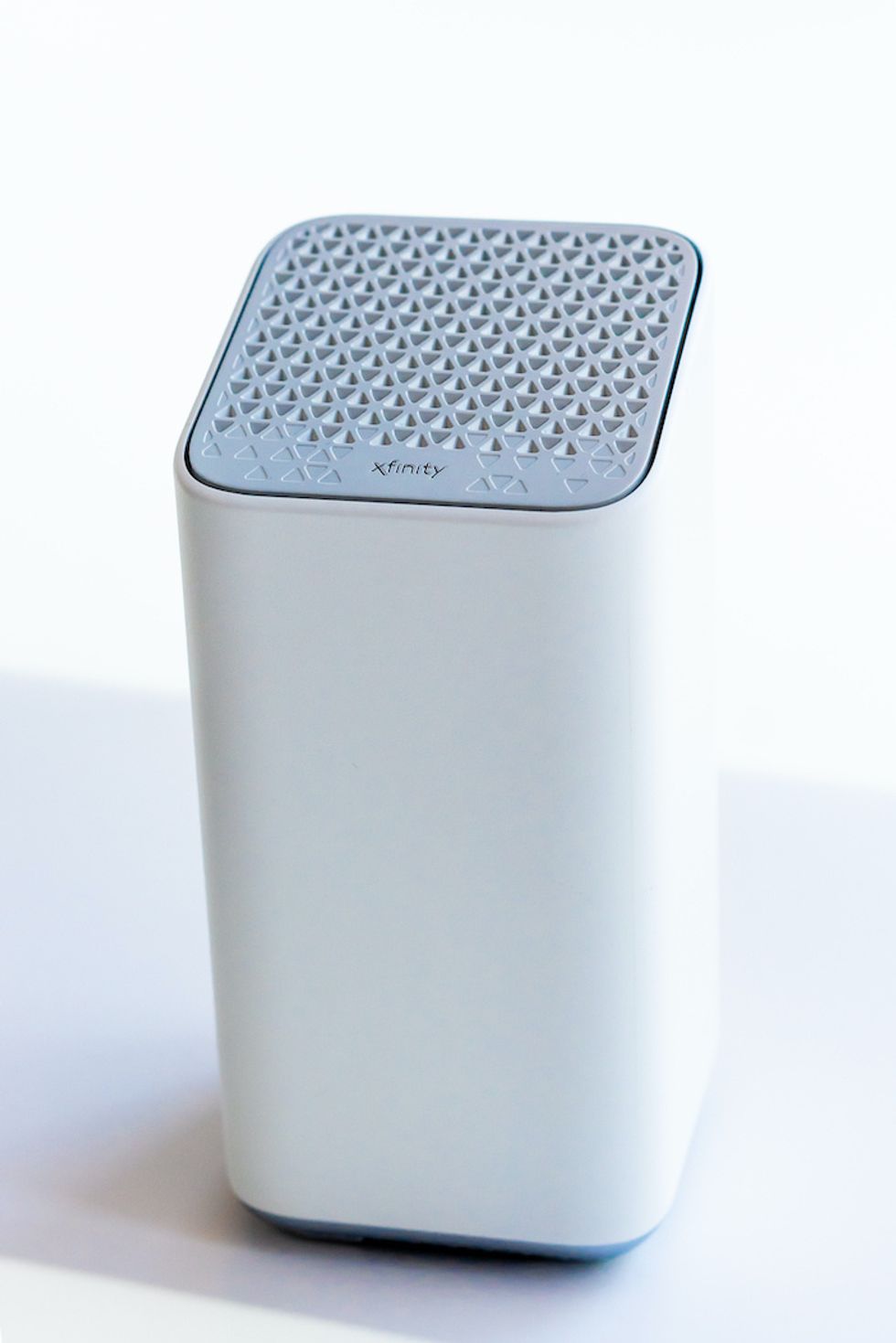 The xFi Advanced Gateway router is dual-band and works across Wi-Fi 6 AP Images for Comcast
Security concerns

But it's the decision to open xFi Advanced Security to xFi Internet customers for free that shows Comcast is addressing security concerns affecting not just businesses but home users as well. By automatically shutting down access to to issues that it thinks may be a problem, the tool forces customers to also engage with their own security. They can bypass xFi through the dashboard, and say that a source is authorized, but they are protected in the meantime.
The goal, said Comcast, is to relieve that stress customers may feel about having to download security to every one of their devices, and then make sure they're updated. The free security service will now block sites it detects have malware or phishing threats — and also deal with devices that may be targeted by viruses or someone who wants to gain access.
Typically, hackers use insecure devices to gain access to an entire network through myriad ways. One is to use a phishing attack to get into a specific account such as email, another is to just guess someone's password — sometimes using information gathered from a phish — or just use the default password from a new device, as many people don't bother to change that after logging on and launching a connected product at home.
Opening xFi Advanced Security up to all customers helps to protect their home from these kinds of attacks with the focus, ultimately, to prevent entry into their entire Wi-Fi network.
The service will start to roll out around March, said Comcast, with the new xFi Advanced Gateway router becoming available to customers in coming months.