Like GearBrain on Facebook
Natural disasters can ravage homes, cities, and communities. Businesses too are at risk, not just from Mother Nature, but from digital breaches, break-ins, even burglary.
While you can't stop a disaster from happening, you can prepare in advance to minimize the damage. Business owners should take these 10 precautions to safeguard their employees, business, and finances should disaster strike.
Natural Disaster Threats
1) Know the potential threats relevant to your location. If a business is located in Kansas, tornados are a bigger threat than floods. Run your company in California? Earthquakes can be a real concern. Educate yourself and your employees about these possibilities, and have a plan so you know what to do should something occur.
2) Create a communication strategy and discuss what everyone in the office will do in case of a natural disaster. Have employees connect with their families about steps to take, where they will meet and how they will reach each other. If communication lines are down, it's important to have a central meeting location established so everyone can meet and re-group. Discuss different disaster scenarios and come up with a communication and action plan that everyone knows and can enact if necessary.
3) Flooding is the most common natural disaster in the United States, with 90 percent of all natural disasters involve flooding. If you assume you're safe from rising tides because you don't live near a body of water, note that flooding goes beyond overflowing lakes or rivers. Flooding can be caused by heavy rains, seasonal weather, sewer and drain backups, sea tidal surges, or dam failure — and the average flood claim is more than $46,000. Even if you live in a moderate- to low-risk area, flood insurance is a smart investment to protect your business.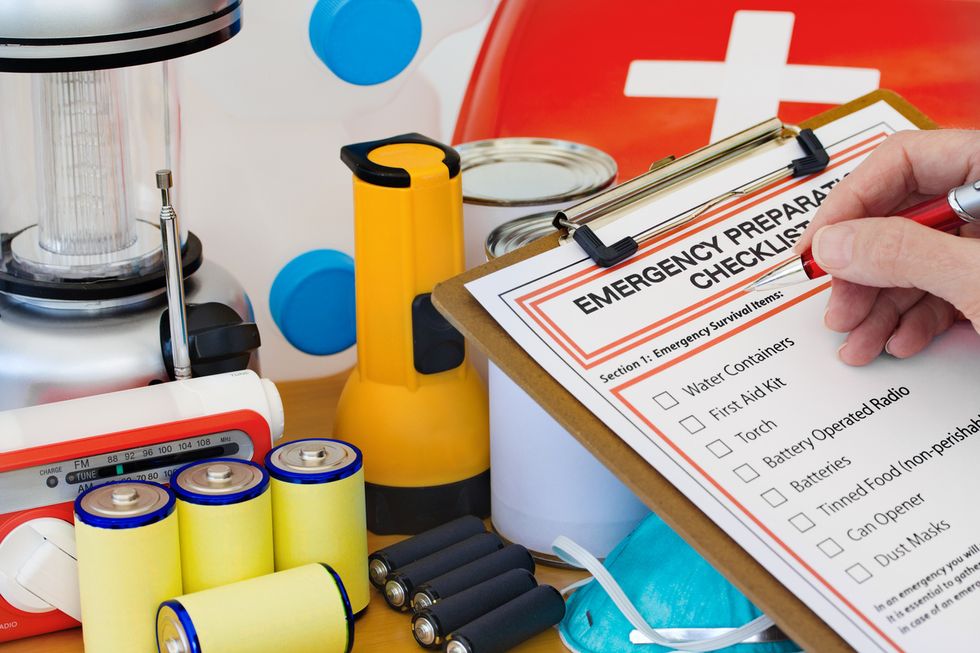 Make a disaster plan to keep your business safe should disaster strike.iStock
4) As a company, create and keep emergency kits at your desk. The CDC recommends having:
* One gallon of water: Keep enough water in your work kit to last you at least 24 hours.
* Non-perishable food: Pack some granola bars in your emergency kit that will last until you can get home to your family.
* Flashlights: Stow a small flashlight at your workplace in case of a power outage.
* Batteries: Purchase extra batteries and keep them in your desk.
* Toilet paper: Ensure the office supply cupboard has the essentials like toilet paper and hand sanitizer.
* First-Aid kit: Keep a large First-Aid kit on hand at the office, and supply each employee with small, personal-sized emergency kits for their supply kit.
* Walking shoes: Keep an old pair of walking shoes at your desk in case you need to walk home from work.
5) List relevant contact information where employees can easily access. While we often keep numbers in our cell phone, it's smart to keep a hard copy of key contacts in the office too. This list can include your primary care physician, poison control, plus an emergency contact. Consider giving your employer the name and number of your emergency contact so they can get in touch should problems arise.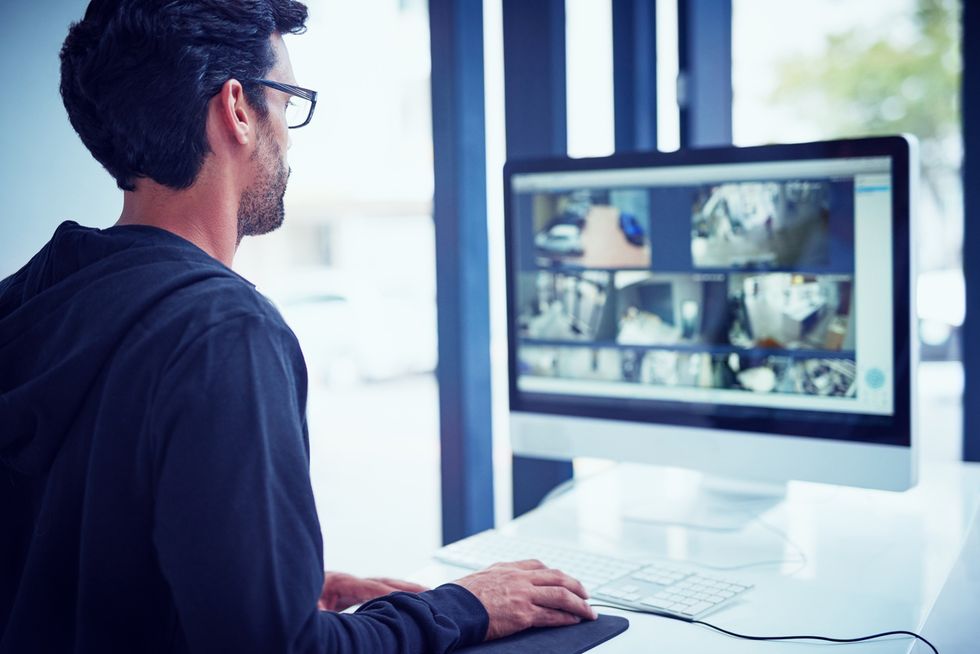 Security cameras controlled by a laptop — and accessible 24/7 — can help protect a business from theft.iStock
Internal and External Threats

On average, a robbery occurs every 13 seconds, and as a small business owner, it's important to know your weak spots and safeguard against them.
6) While having a security system is great, make sure you have one that monitors the property 24/7 (as opposed to a system that just makes noise during an intrusion). In case of a break-in, these types of systems will immediately alert you and the police. The faster you can notify the police of a break-in, the more likely you are to recover stolen property and minimize damages and losses. Most security systems capture video footage that details the time of day the break in occurred, who it was and where he/she entered from. Make sure to install security cameras, as these alone can deter burglars who like to go unseen. Most security systems can be controlled from a smart phone or laptop and you can choose the type of security system that will work best for you and your company.
7) Perform routine internal safety checks. Unfortunately, 64 percent of small businesses fall victim to internal employee theft, according to University of Cincinnati study. While co-workers are often your office family, not everyone can be trusted. It's important to conduct routine internal safety checks to prevent robbery. Keep and frequently update your inventory of office equipment, IT equipment, office furniture and products. Also, distribute the workload and financial responsibilities among a team, instead of leaving one employee responsible for the all of the company's finances.
8) Take the time to secure all doors and lock all safes at the close of business each day. It's easy for thieves to kick down doors and pick locks--giving them easy access to files, merchandise and petty cash. Most burglars are in and out of a location within ten minutes, so they'll grab whatever they can access with the most ease. Consider bolting your safe to the ground--as some burglars simply take the safe with them and crack it offsite.
Digital Security Threats
9) Invest in a database security or IT team and take all necessary precautions to keep digital information safe. Shred important documents, lock filing cabinets, and never leave important information laying around on desks. "Eighty-three percent of businesses that lose their data and aren't able to get it back will go out of business," according to Eric Montague, CEO of Executech, Utah's largest IT outsourcing firm.
10) Educate your employees about malware and scams. Montague explains that most security breaches happen internally and unintentionally. Employees will unknowingly open a malicious link, causing major problems for a business.
-Sage Singleton
From Your Site Articles
Related Articles Around the Web
Like GearBrain on Facebook