Dojo by BullGuard, a security device that locks down the internet connection coming into your home and to your connected gadgets, is launching a mobile app — offering similar features that its stand alone product supports, but through a free service.
Called the Dojo Intelligent IoT Vulnerability Scanner, the app will scan your IoT devices — from Amazon Echo to Phillips Hue Lights — through an iOS or Android app. From there, users get a score, from 1 to 10, that will give them a sense of how vulnerable their devices are, along with their Wi-Fi network.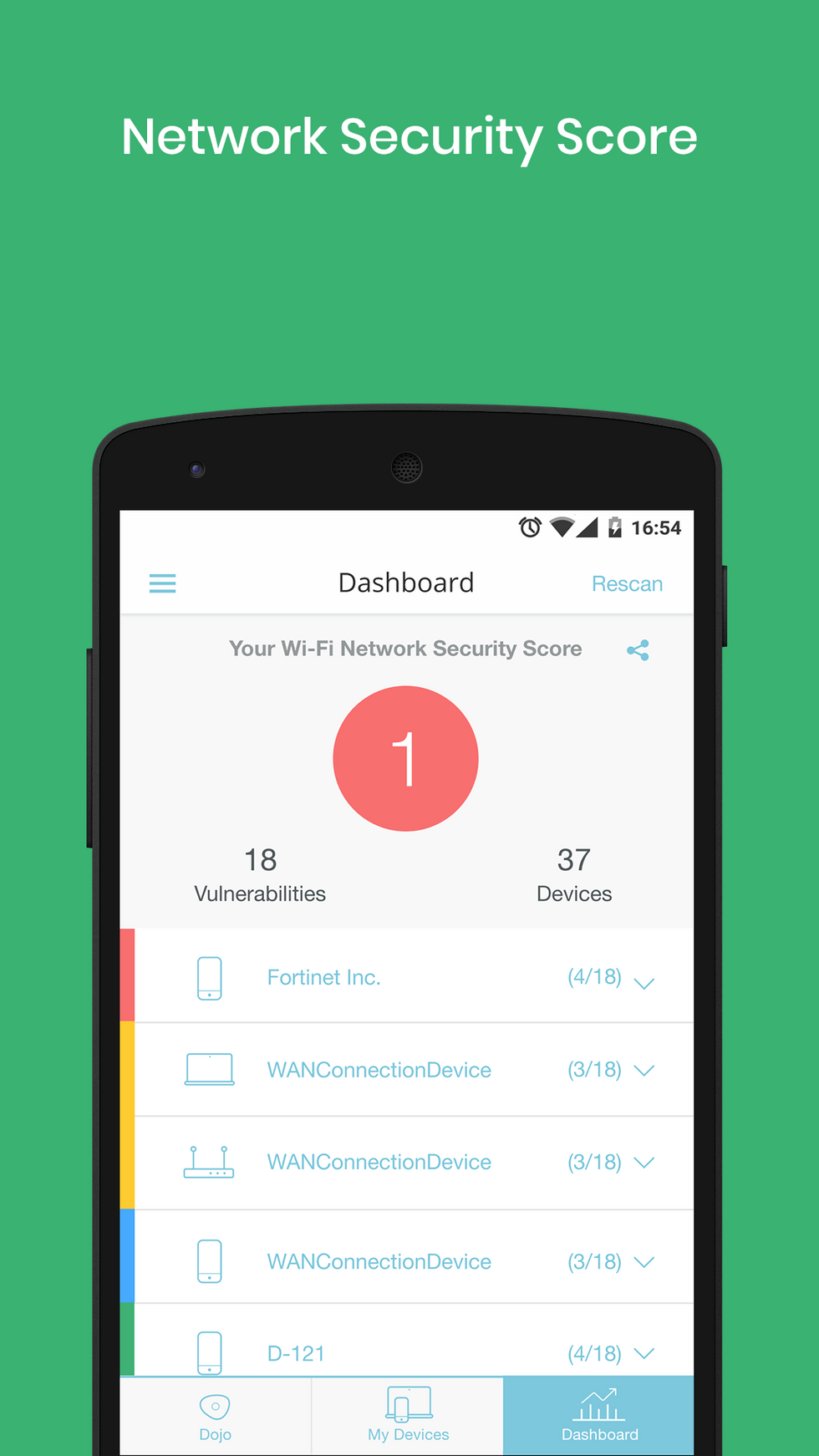 The new Dojo app will rate devices connected to a Wi-Fi network giving users a score from 1 to 10 (10 being best) on the vulnerability of their wireless connection.Dojo
Smart home devices, which link through the internet to bring more control to our every day routines (turning on the lights, opening the blinds), all share one inherent flaw: security. The internet is a space where viruses, malware and hackers all hang out, hoping to catch a ride on the code that operates your connected thermostats, light switches and other smart products.
Dojo's physical device connects to a home router, and works by assigning IP addresses to anything connected to that router, monitoring them and watching to see if anything attacks that connection.

The Dojo scanner app instead will read a Wi-Fi network directly from a mobile device — nothing has to be connected to the router for it to work. From there, users should expect to see any device connected to their router. Presumably if something pops up that shouldn't be there — a neighbor's computer for example, or a device they don't recognize — they can take steps to cut those off, and boot them off their network.
"Today's launch of the Dojo Intelligent IoT Vulnerability Scanner makes enterprise-grade cybersecurity accessible to everyone, everywhere," said Yossi Atias, GM, IoT Security at BullGuard in a release. "Consumers can now scan their Smart Home for vulnerabilities and access real-time threat intelligence gathered about globally known vulnerabilities for each of their devices all in one place in a single app."