Drone Defender Two teens from Colorado turned their senior high school project into a force for good, donating a homemade drone to a Rwandan national park as a way to hopefully protect wildlife from poachers. The drone made its way to Akagera National Park, where park rangers have turned to helicopters to scan the park's 300,000 acres. But a drone? Far more affordable. Animals that live in the park include elephants, roan antelope, leopards and yes, lions. The teens traveled to Rwanda to train the rangers how to use the drone. (Via 9NEWS)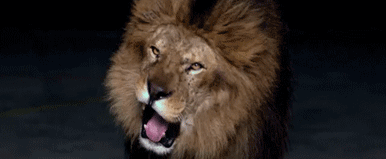 Playing With Bloks Google has launched a new coding toy, Project Bloks. The goal? To teach kids the basics around coding with physical blocks that when stacked together will tell other devices what to do, such as turning on a light or controlling a robot. No, you can't pop down to your local toy store and pick up Bloks, yet. Google says it's in "active research," with the project—working over the summer to see how the Bloks platform could potentially be put to work. Interested? Google wants to hear from you.
Hacks For Sale A hacker is selling millions of health details on the dark web, reports ZDNet, with bids of close to $1 million in bitcoin. Sound like you've heard this before? That's because our connected world is pretty much the wild west—with data available easily to eager, and motivated, hackers. This batch reportedly comes from a number of sources including Blue Cross Blue Shield and United Healthcare, and includes Social Security numbers, birthdates, names and other details.
Snoring Robot Anki, best known for its race cars, Anki OVERDRIVE, is now in the robot business. Named Cosmos, the tiny robot (not much bigger than the race cars actually) is designed to play games, but also apparently develops a personality as it get to knows its users. The eyes are particularly lively—and yes, when he sleeps, he snores. The $159.99 bot is in pre-orders now.
Smart Shades Wonder if your home could benefit from some smart touches? In our latest review, we look at Lutron Serena smart shades, walking you through our experience with the entire process from ordering to installation. Trust us: You'll want to read our take before buying.