People who loves their Air Fryer and Instant Pot are going to find more recipes through Drop, a free recipe platform. The new Instant Pot recipe app will have nearly 1,000 recipes — which can be pulled up on both iOS and Android devices.
Read More:
The popular cooking appliances are part of Instant Brands, yet another company the focuses on kitchen appliances and devices that works with Drop as well, from LG to Bosch.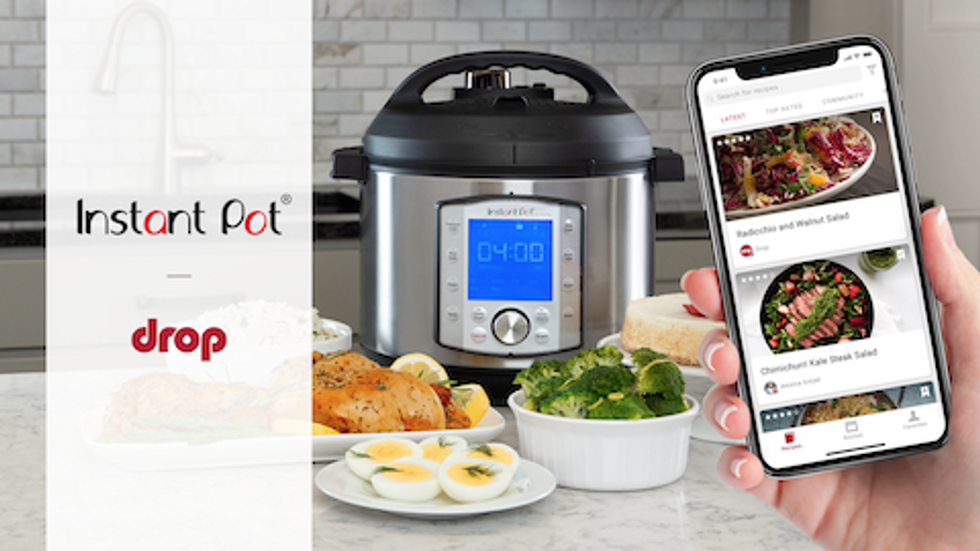 Drop is now providing recipes for Instant Pot, Air Fryer and moreDrop
If Instant Pot recipes seem to have appeared everywhere in the past year, that may be because the appliance is in 20 percent of U.S. households, according to data cites by Drop's CEO and co-founder Ben Harris. Air Fryers are also seemingly popular, with a market size valued at nearly $900 million in 2018, but expected to jump to more than $1.4 billion by 2026, according to Allied Market Research.

Drop, which will host the new recipes, makes its own kitchen gadgetry as well including the Drop Scale, which connects to a smartphone app enabling home cooks to follow recipes more accurately and more easily. The platform, for example, will offer substitutions for ingredients that may be hard to come by, and also allows cooks to adjust a recipe depending on how many servings someone wants to prepare.
But Drop has benefited from connections with appliance companies including GE, and its line of smart ovens, offering recipes that can be tailored, and monitored, just for its oven through the Drop app.
The new Instant Pot recipe app is designed to replace an existing app for the brand — but users will be moved over to the new digital recipe box without much effort.

"Both Drop and Instant Pot have a shared vision to simplify the lives of busy home cooks, and by partnering together, we will be able to accomplish our goals faster and continue to improve the kitchen experience," said Harris in a statement.
Smart Kitchen Trends on GearBrain TV with Flex www.youtube.com