Foodies and gourmands look forward to the holidays for all the eating-related festivities. For those who prefer to be in the kitchen, creating the festive feast, consider gifting them with these high-tech cooking gadgets and appliances so their time behind the scenes is an adventure. These 10 gifts for cooks and chefs are sure to work up their appetites — and, if you're lucky, yours.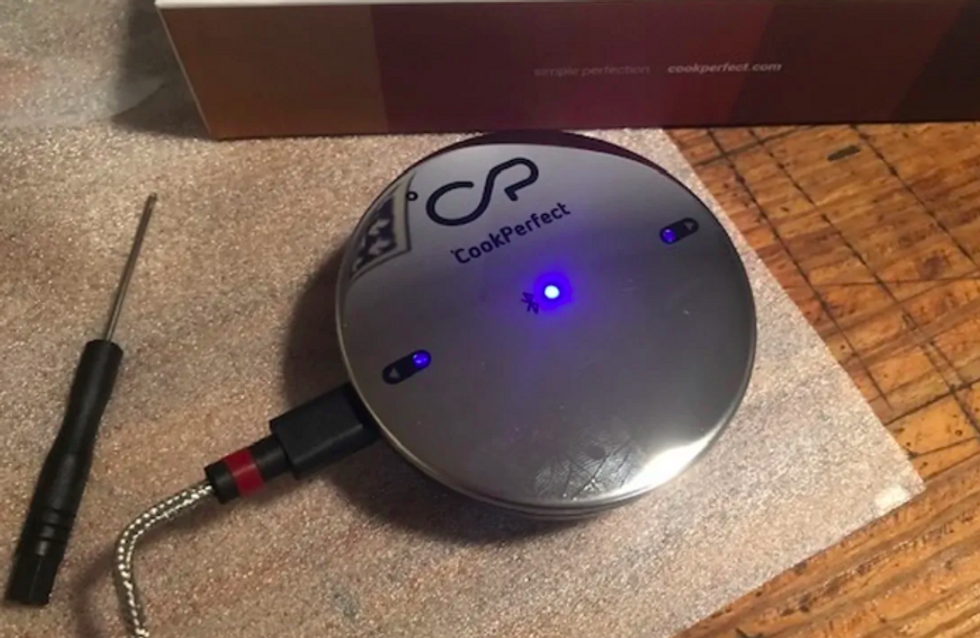 CookPerfect has two meat thermometers making it ideal for grillingGearBrain
CookPerfect

Grilling is thrilling for those who love the taste of smoky goodness and charred crusts. Cooking meat to just the right temperature can be tricky when the unreliability of the outdoors can make getting that perfect steak or rack of ribs juicy and flavorful. The $89 CookPerfect is a connected dual-sensor meat thermometer that takes away the guesswork. It links up to an app to let the griller know how their food is doing and how much longer it needs before it's time to serve. Two thermometers in one device means more variety with each meal. Grilling fans will finally have more control over what they're cooking.
CookPerfect New Smart Wireless Meat Thermometer with 400ft Bluetooth Range for The Oven Grill Kitchen BBQ Smoker Rotisserie with Bluetooth and WiFi Digital Connectivity (1 Probe Included)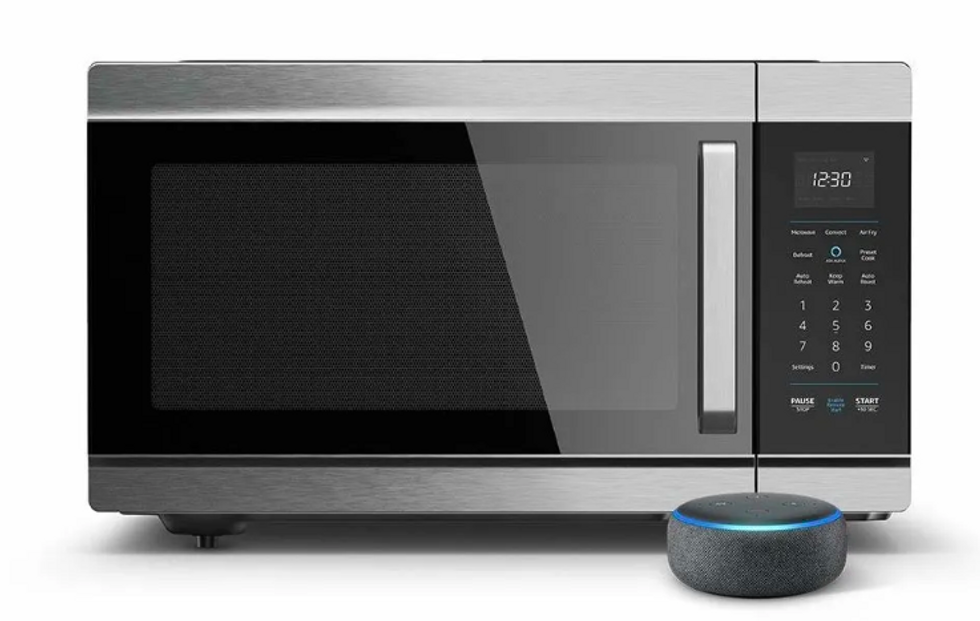 The Amazon Smart Oven will go in sale in November for $250Amazon
Amazon Smart Oven

Many kinds of cooking methods can be made far simpler when a single appliance does it all. Amazon Smart Oven (to be released Nov. 14th) is a 4-in-1 convection oven, microwave, air fryer and food warmer priced at $249.99. Scan your pre-packaged food and the smart oven will figure out how to cook it right, plus you can use voice commands to control for convenience, and get notifications from Alexa when your meal is ready. Space-saving and super smart, this gadget is going to be a game-changer.
Introducing Amazon Smart Oven - 4-in-1 convection oven, microwave, air fryer, and food warmer, Works with Alexa - A Certified for Humans Device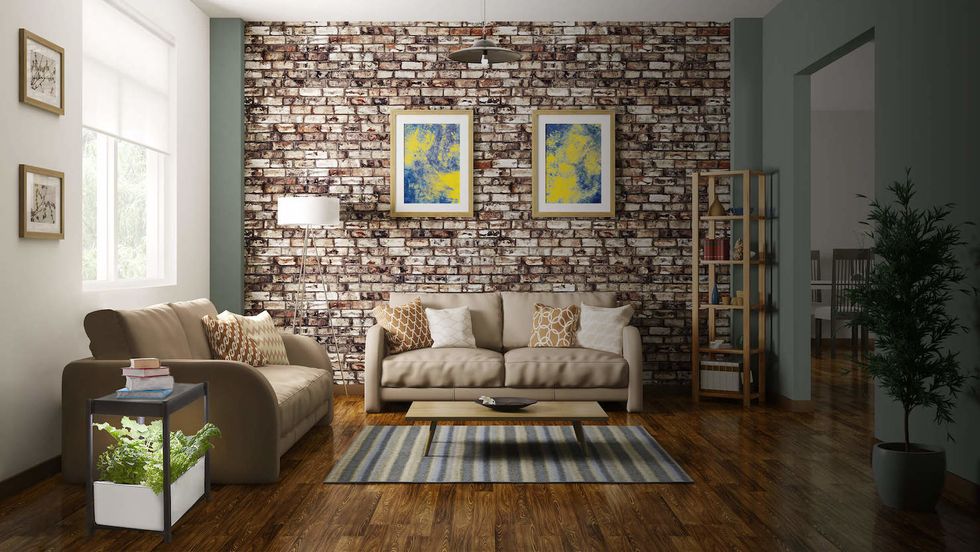 You can grow up to 12 plants in the Miracle Gro Twelve with its built in lighting systemMiracle-Gro
Miracle-Gro Twelve Indoor Growing System

Leafy greens, fresh herbs, and the like make dishes more delicious. Food always tastes better, when its grown at home, plus you know everything is safer and therefore that much more satisfying. Miracle-Gro Twelve Indoor Growing System is a $299.99 hydroponic garden that's designed to maintain the perfect growing environment indoors. It's connected to a smartphone via Bluetooth, and has LED lighting and water-level sensors that work like magic. Salads, seasonings, and so much more will be mouthwatering.
Miracle-Gro Twelve Indoor Growing System, Side Table with LED Grow Light for Year Round Gardening, Planter for Leafy Greens, Herbs and Flowers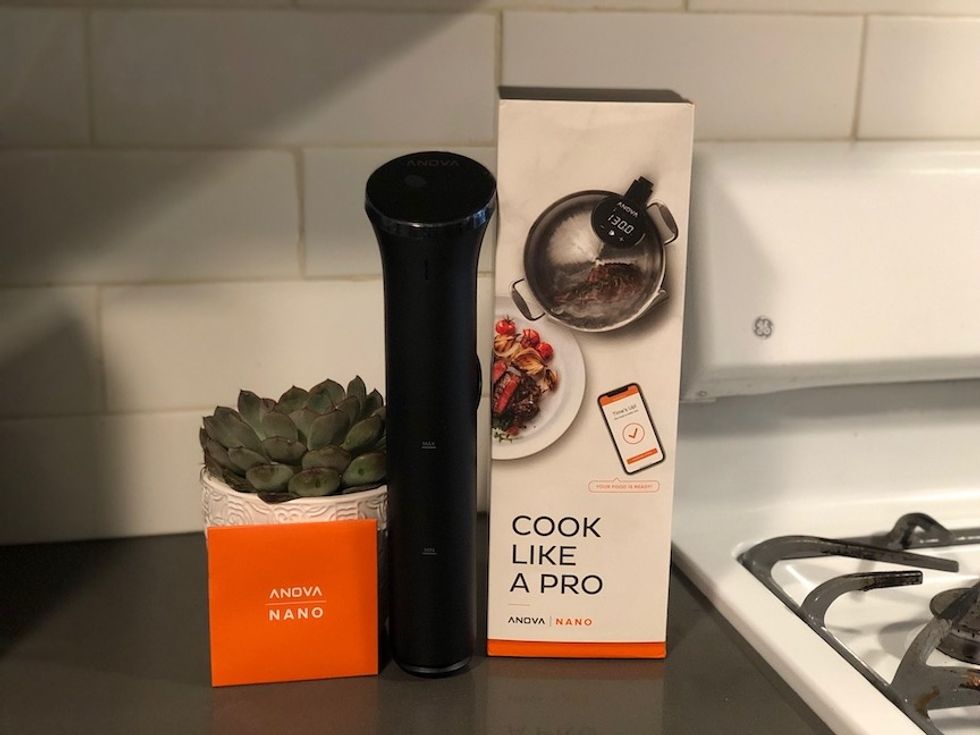 The Anova Nano creates a water bath to cook food GearBrain
Anova Nano

Different cooking methods are always welcome for a chef who's willing to work something new into their routine, and Anova Nano is the perfect gift for getting it done. This $99 sous vide device uses water to get food from package to plate via water bath cooking, and the connected app makes walking away for a while less nerve-wracking. Clip the device onto the side of a saucepan or pot and create dishes to dig into.
Anova Culinary Sous Vide Precision Cooker Nano | Bluetooth | 750W | Anova App Included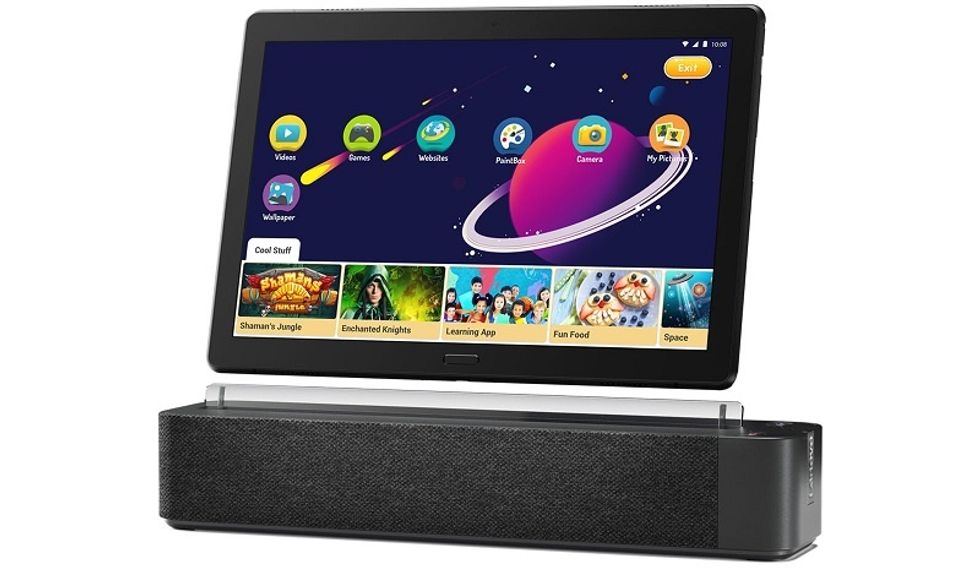 The Lenovo Smart Tab Tablets let you pull up anything, including cooking videos, while you're whipping up meals Lenovo
Lenovo Smart Tab Tablets (Lenovo Smart Tab M8 and Lenovo Yoga Smart Tab)

Cooking in today's world means more than stirring and slicing. Modern advancements get the kitchen up to speed, and Lenovo Smart Tab Tablets are just what cooks want when they're doing their thing. Pull up recipes, create a music "menu," watch a cooking show, and so much more. The Smart Display is sleeker in shape with improved lighting. Creative cooking becomes more interesting when the chef's connected. You can pick up the Lenovo Smart Tav M8 for $119.99 and the Lenovo Yoga Smart Tab for $249.99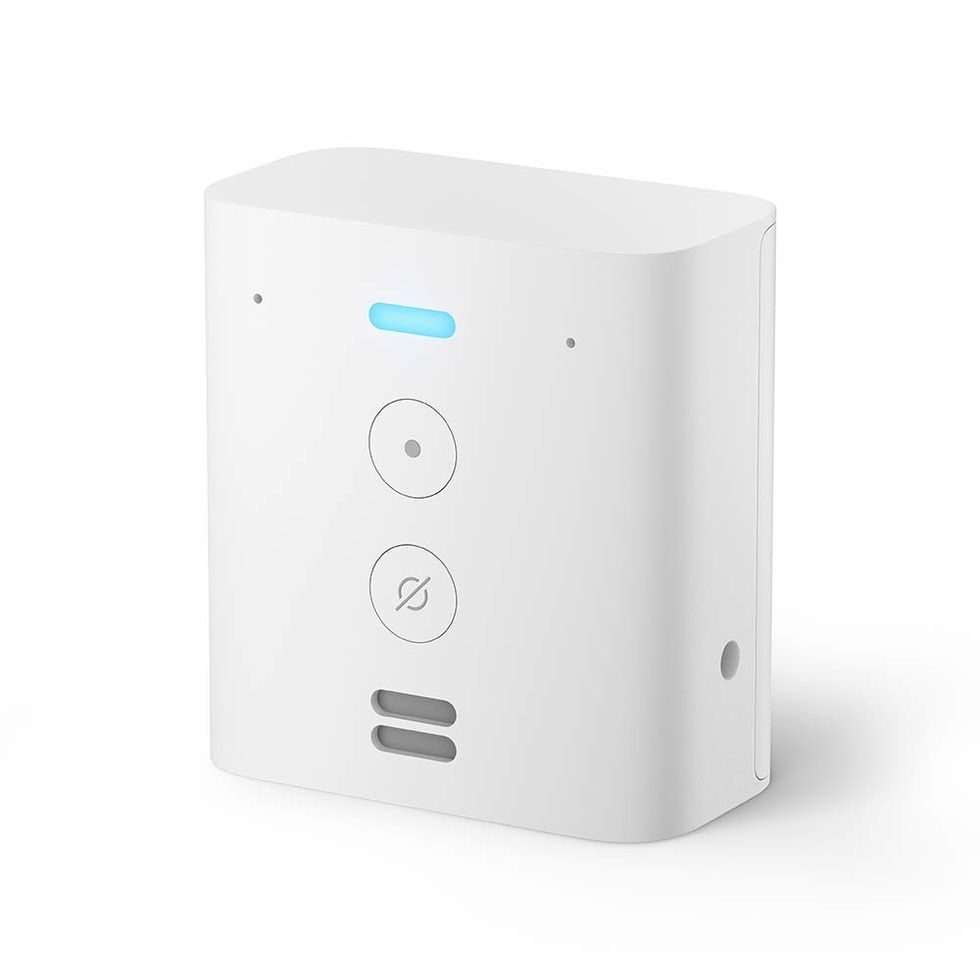 Make room on your kitchen counter with the EchoFlex which plugs into an outlet Amazon
Echo Flex

Free up the kitchen countertops and clear off the dining room table by using the wall as the portal for a plug-in smart speaker. The $24.99 Echo Flex is convenient and creates more room for chefs to work their magic without anything in their way. Use it for voice control over smart home gadgets, play music, get the weather, and charge up devices. It's a night light too, so when cookie cravings hit in the middle of the night, there's no longer a reason to wake up the whole household.
Introducing Echo Flex - Plug-in smart speaker with Alexa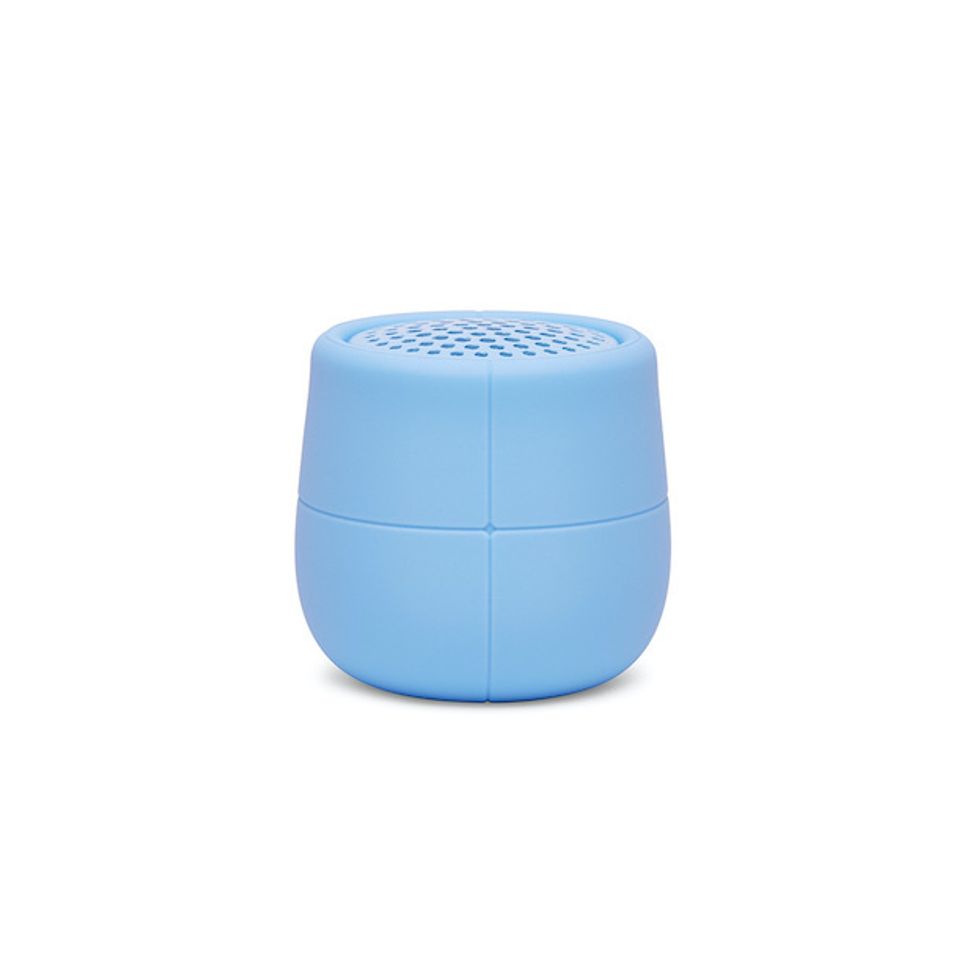 The Lexon Mino X is a tiny, waterproof speaker which can hold up to splashes and spills in the kitchenLexon
Lexon Mino X Waterproof Speaker

When sauces splatter and soda spills, any cook who uses a speaker in the kitchen is scared they've ruined their gadget. No more worries when the $40 Lexon Mino X Waterproof Speaker is in the prep area. This cute Bluetooth-connected speaker can even survive a fall into liquid, so if there's a sink full of suds, the beat still goes on. It comes in eight vibrant colors, and even features a remote "selfie" button for sharing cooking pics on Instagram.
Lexon MINO X - Floatable Water Resistant IPX7 Portable Bluetooth Speaker - 3W - Soft Pink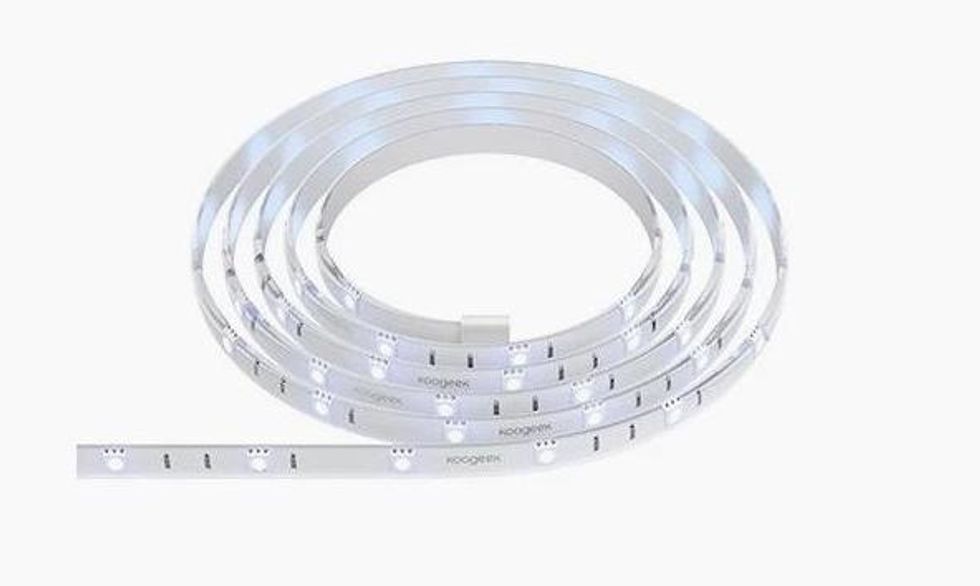 The Koogeek Light Strips can turn the kitchen space into a festive environment, and they're just $23 each Koogeek
Koogeek Light Strips Wi-Fi Enabled

Jazz up the kitchen with LED lights that'll add some flair and "flavor." Koogeek Light Strips are smart and stylish, Wi-Fi enabled, and add that "certain something" that makes a home more inviting. Stick these $23 lights beneath the cabinets, across the backsplash, or anywhere you want to add some sparkle. With 16 million (wow) colors that illuminate, the ambiance is impressive. Set a timer with Siri or use the remote for added convenience.
LED Strip Lights, Koogeek Dimmable Smart Strip Lights Siri Timer Remote Control, 16000K Colors USB Powered 6.56ft Compatible with Apple HomeKit, Android, Alexa, and Google Assistant on 2.4Ghz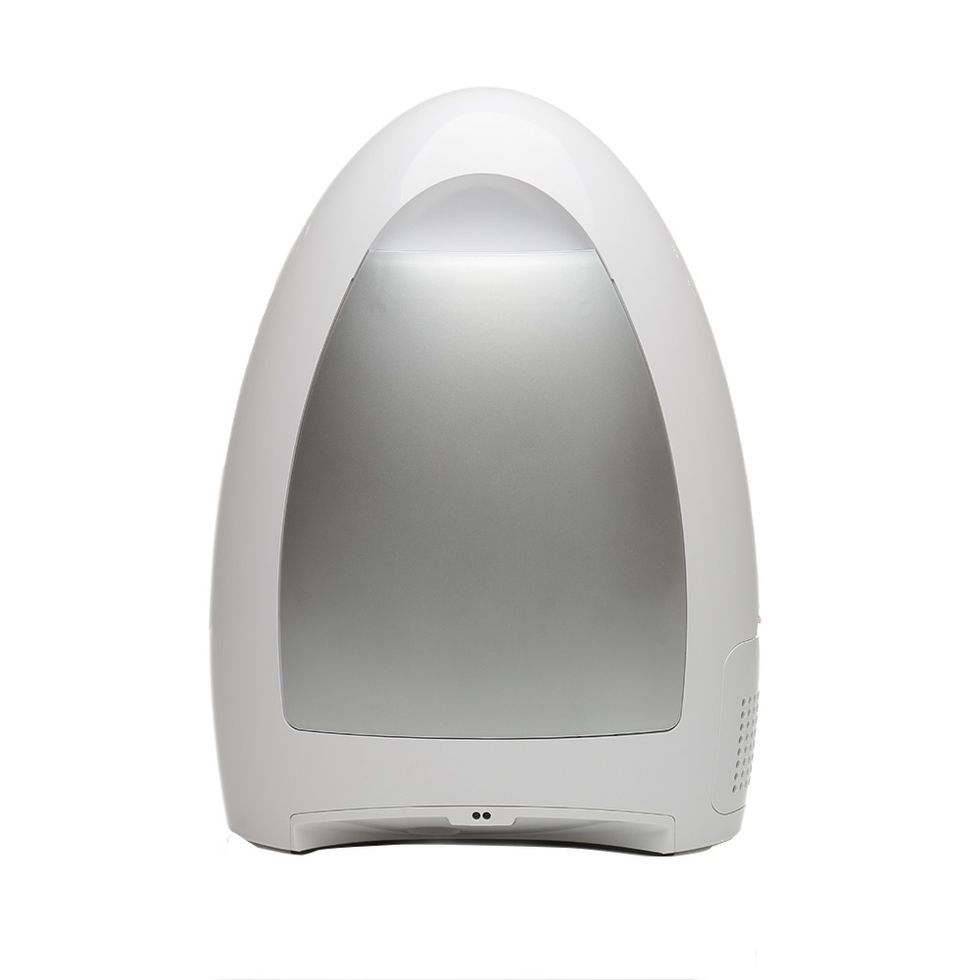 The EyeVac Home Touchless Vacuum uses infrared to help snap up dirtEyeVac
EyeVac Home Touchless Vacuum

When cooking gets messy and food falls to the floor, cleaning up is another chore to add to the list. Make life simpler and get the kitchen spic-and-span with EyeVac Home Touchless Vacuum. The infrared detectors do the dirty work with automatic clean-up skills that are surprisingly accurate. Dirt and debris is out of site, and clearing out the $109 vac is a snap. There's more time for cooking when there's a device to deal with what's dropped.
EyeVac Home - Touchless Stationary Vacuum, Dual High Efficiency Filtration, Corded, Bagless, Automatic Sensors, 1000 Watt - White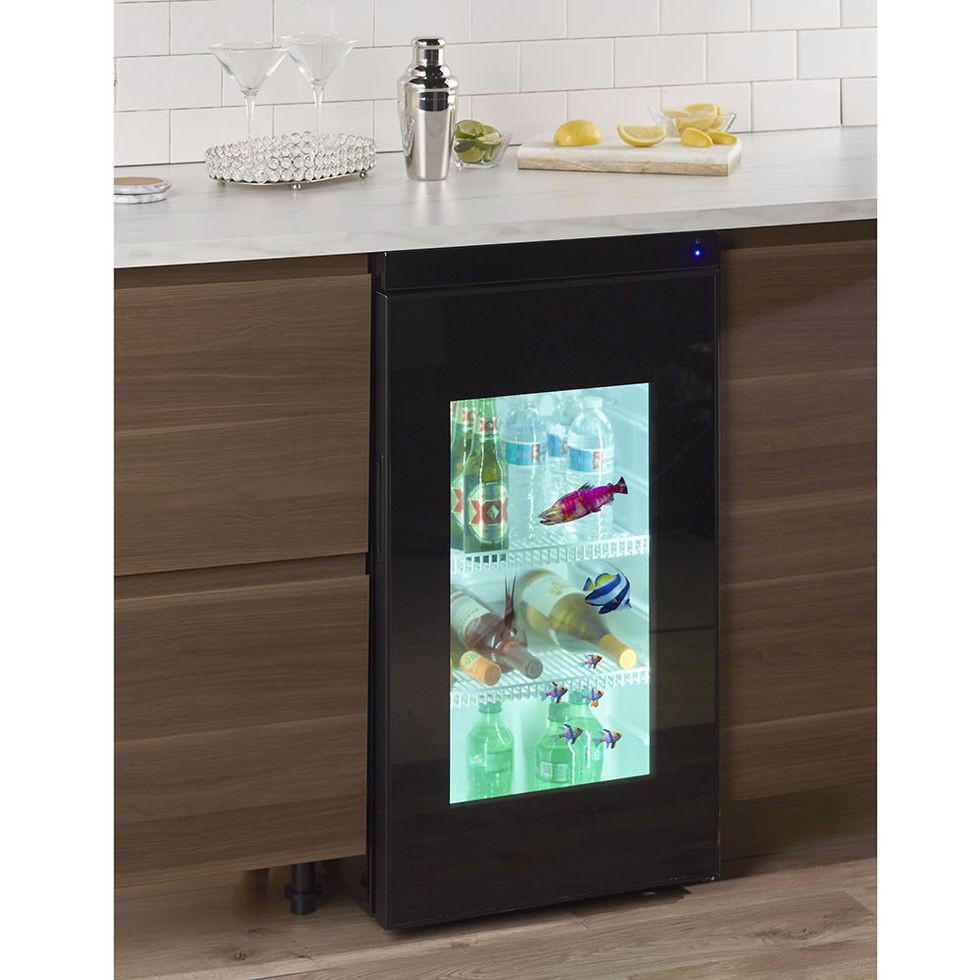 The Video Refrigerator shows images and movies across the glass doorThe Video
The Video Refrigerator

For eating with a side of (expensive) entertainment, The Video Refrigerator is the perfect gift that makes time in the kitchen more like a theater. Yes, it's $2,500, but the LED screen on the door shows videos, movies, photos, and screensavers, and the internet connection allows for web surfing and app tapping. Play music while making dinner, or give the kids something to do so they don't disturb the chef.