Like GearBrain on Facebook
E3, the world's largest video game expo, kicks off in Los Angeles on June 9. The show will see press conferences from industry giants like Microsoft, Sony, Nintendo, plus developers Ubisoft, Electronic Arts and more.
While virtual reality is unlikely to be at the top of the bill for this year's event, we are still expecting some news from Sony's PlayStation PS VR platform, plus HTC's plans for its Vive Focus all-in-one VR headset.
Here is all of the VR news we expect to see — and the announcements we're hoping for the most — from this year's E3.
Tetris gets a VR makeover
Announced in the build-up to E3, Tetris Effect for PS4 and PS VR is a reimagined (and completely trippy) take on the video game classic. The product comes from Enhanced Games, the studio run by Rez creator Tetsuya Mizuguchi, and promises to offer a "magical feeling of total immersion by surrounding you with fantastic, fully three-dimensional worlds that react and evolve based on how you play."
There are over 30 stages to play through, including some set in space and underwater, with music and sound effects given a role as instrumental as the visuals. The game, including its PS VR support, will go on sale in the fall.

Sony to make three PS VR announcements in the run-up to E3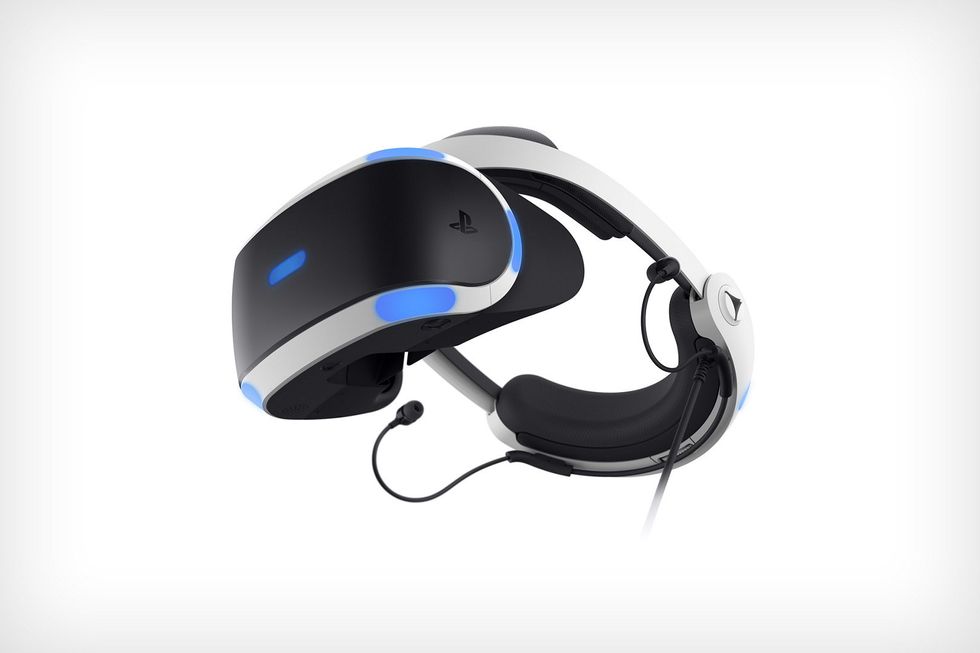 Sony
Tetris was the first of three PS VR announcements to be made ahead of Sony's press conference on Monday (June 11). The second and third reveals will take place on Saturday and Sunday, both at 8am PT / 11am ET.
Sony has been vague about what the next two announcement will be, but has said the Saturday reveal will be an all-new PS VR game, while Sunday will see the covers taken off a new PS VR version of an existing PlayStation game. Rumors suggest the first will be a game ported across from fellow VR platforms Oculus Rift or HTC Vive, while the Sunday game is tipped to be either No Man's Sky, Rage 2 or Fallout 4.
Ubisoft's Transference to get VR support

First shown off at E3 2017, Transference is a psychological thriller by Ubisoft which explores subjects like PTSD and sees players navigate their way through someone's (often traumatic) dreams. The game blends gameplay with real-world footage to create a deliberately unsettling experience which makes the player feel like they are taking part in a science experiment as much as playing a game.
As well as PS4, Xbox One and Windows, Transference will come to Oculus Rift, HTC Vive and PlayStation VR when it goes on sale later in June.
As for the rest of Ubisoft's June 11 press conference, pre-show gossip claims a VR version of Assassin's Creed could make an appearance, alongside jetpack shooter Space Junkies.
HTC Vive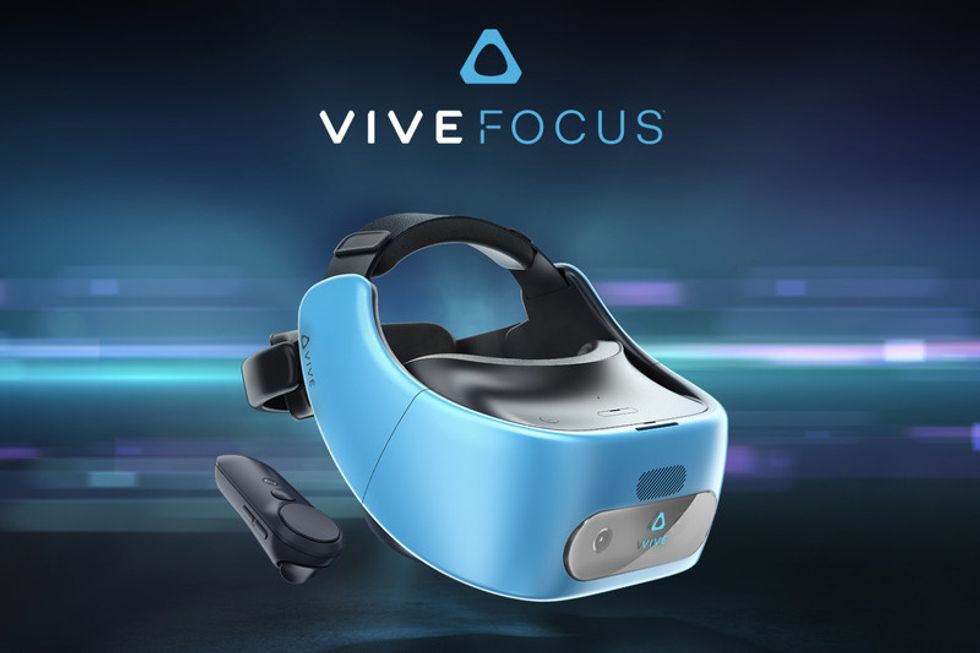 HTC
Revealed back in November 2017, the Vive Focus is an all-in-one virtual reality headset from HTC. It is currently only available in China, where it has been performing well according to VR Focus, and game studios in North America and Europe have had their hands on developments kits for some time.
E3 would be the perfect opportunity for HTC to reveal its launch plans for the US and Europe, but given the company does not have a press conference scheduled for the event, we suggest readers don't hold their breath just yet. That said, developers familiar with the situation might let slip details of HTC's plans during the show.
In better news, HTC is likely to show off a range of new VR games from third-parties at its stand on the E3 show floor.
What about Microsoft and Nintendo?

Despite saying how the Xbox One X would support VR when it was announced as 'Project Scorpio' at E3 2016, Microsoft is yet to make this a reality.
And now, with E3 2018 just around the corner, we doubt Xbox fans will get the VR love they undoubtedly deserve. This is all the more bizarre as Microsoft has its own Windows Mixed Reality platform, producing a range of VR headsets for PC gamers with the likes of ASUS, Dell, HP and Lenovo. Microsoft also has the HoloLens augmented reality headset, but again, there is no news on this teaming up with the Xbox.
As for Nintendo, the Switch console maker reiterated in January this year that it is not interested in VR, or in 4K graphics. Speaking to French publication Les Numeriques, Nintendo France managing director Philippe Lavoué said: "If you look at VR headsets, I doubt they can appeal to the mainstream. Consumers are not patient with entertainment if you're not able to deliver an all-inclusive package...If we do the exact same thing [as] everyone else, we are doomed to die because we are small than them."
E3 Press Conference Schedule 2018:
Saturday June 9
Electronic Arts - 11am PT / 2pm ET
Sunday June 10
Microsoft - 1pm PT / 4pm ET
Monday June 11
Square Enix - 10am PT / 1pm ET
Ubisoft - 1pm PT / 4pm ET
Sony - 6pm PT / 9pm ET
Tuesday June 12
Nintendo - 9am PT / 12pm ET
Like GearBrain on Facebook