Like GearBrain on Facebook
Let us get one thing straight right off the bat; Microsoft's Windows Mixed Reality system is something of a misnomer. This name suggests it is a blend of augmented reality - like Google Glass, Pokemon Go, these iPhone apps and Microsoft's own HoloLens — and virtual reality, like what is produced by the HTC Vive, Oculus Rift and the Samsung Gear VR.
But this, for now at least, is not accurate. At the time of publication, all Mixed Reality headsets produce virtual reality. But Microsoft is calling it mixed because it hopes to use the name as an umbrella term for both virtual and augmented reality devices in the future — but for now the latter, like HoloLens, aren't ready for consumers.
With that cleared up, let us take you further into explaining what Mixed Reality is.
What is Windows Mixed Reality?
Mixed Reality became available to the public as a part of the fall 2017 Windows 10 update. Microsoft has partnered with a range of PC makers, including Acer, Dell, Lenovo and Samsung, to offer several compatible VR headsets.
These headsets fall somewhere between the cheap, smartphone-powered Samsung Gear VR and expensive VR headsets like the HTC Vive and Oculus Rift, which require a high-end gaming PC to function. They have their own embedded displays for feeding video to each eye, and have outwards-facing cameras on the outside to map the wearer's environment — so there's no need for separate light boxes, like with the HTC Vive.
Those cameras are also used to track two controllers held by the wearer. These are covered in small white LEDs which the cameras track to relay their position into the VR world. Each Mixed Reality headset manufacturer is also producing their own controllers, but so far they have all copied Microsoft's reference design and added their own logo. Hopefully different button layouts, increased personalization and better ergonomics will appear in their next generation controllers.
In the meantime, Xbox One controller can also be used with Windows Mixed Reality headsets.
These all-in-one headsets are a little less powerful than the Vive and Rift, but can be fed with more or less demanding graphics depending on the power of the user's computer. Where the already-pricey Vive and Rift require an expensive gaming PC, Mixed Reality headsets can function when hooked up to an Ultrabook laptop. If connected to a more powerful PC, the graphics and frame rate can be turned up for a better experience.
The benefits of standalone headsets like these are clear compared to the Rift and Vive, which each have several cables connecting them to the PC and power socket. Mixed Reality headsets still have cables for power and data, but are less cumbersome and require fewer ports on your PC.
Mixed Reality customers can download VR games and apps for their headset from the Microsoft store, and they also have access to content from SteamVR. The Mixed Reality interface is that of Cliff House, a virtual home which players can walk around. Holograms can be picked up and pinned to the virtual walls, like with the HoloLens, and the home's cinema room is where you can watch movies and TV shows.
Windows Mixed Reality headsets on sale today
To save you reading the same specs over and over again, we will quickly explain the basics here. All of the current headsets have two screens (one for each eye) which each measure approximately 2.5 inches and have a resolution of 1440 x 1440. Samsung's Odyssey has larger 3.5-inch displays, each with a resolution of 1440 x 1600. The Samsung also benefits from integrated AKG headphones with 360-degree sound.
It also also worth noting that Microsoft has a sale on all Mixed Reality headsets at the time of publication, reducing the prices by between $50 and $100.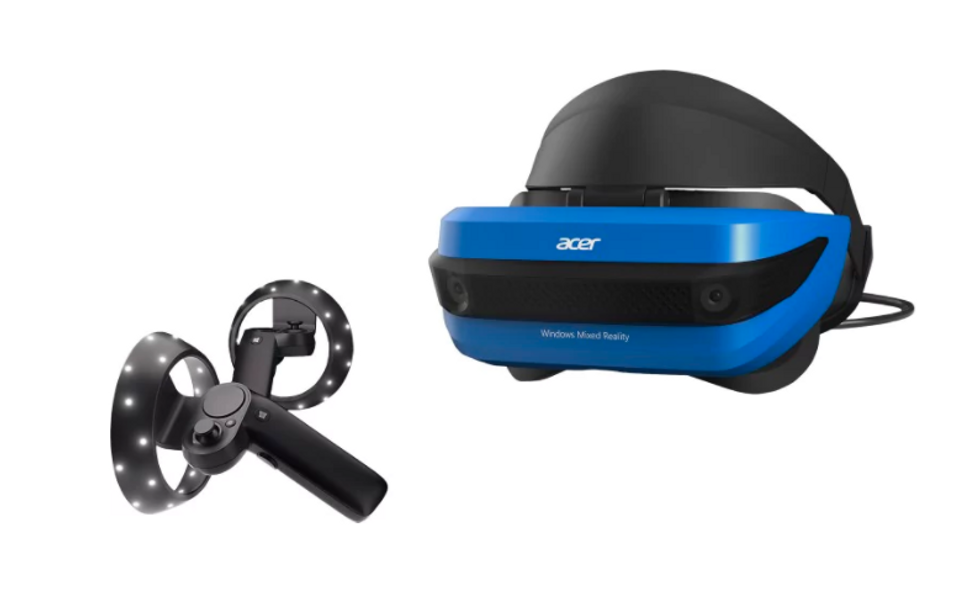 Acer
Acer Windows Mixed Reality Headset with Motion Controllers
Was $399, now $349 (save $50)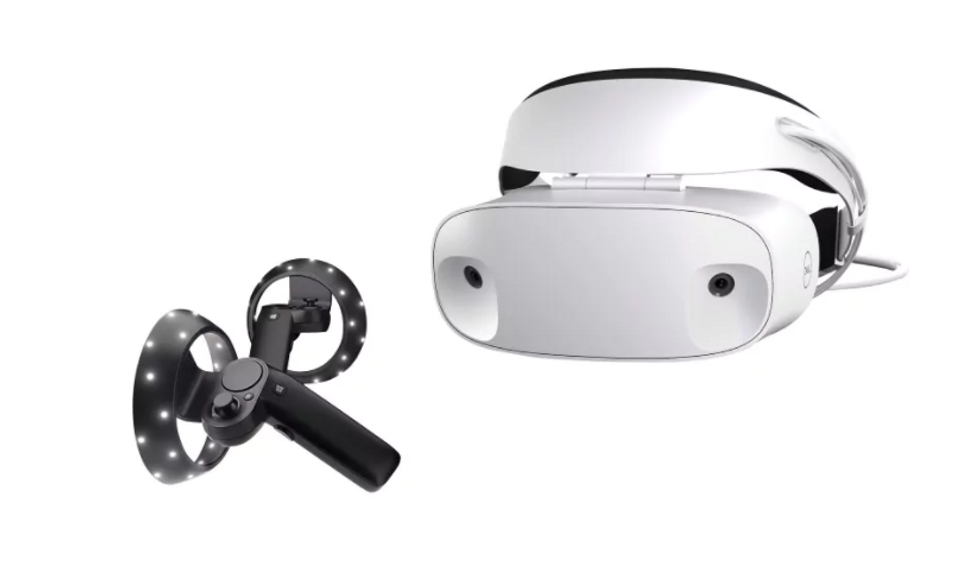 Dell
Dell Visor Windows Mixed Reality Headset with Motion Controllers
Was $449, now $399 (save $50)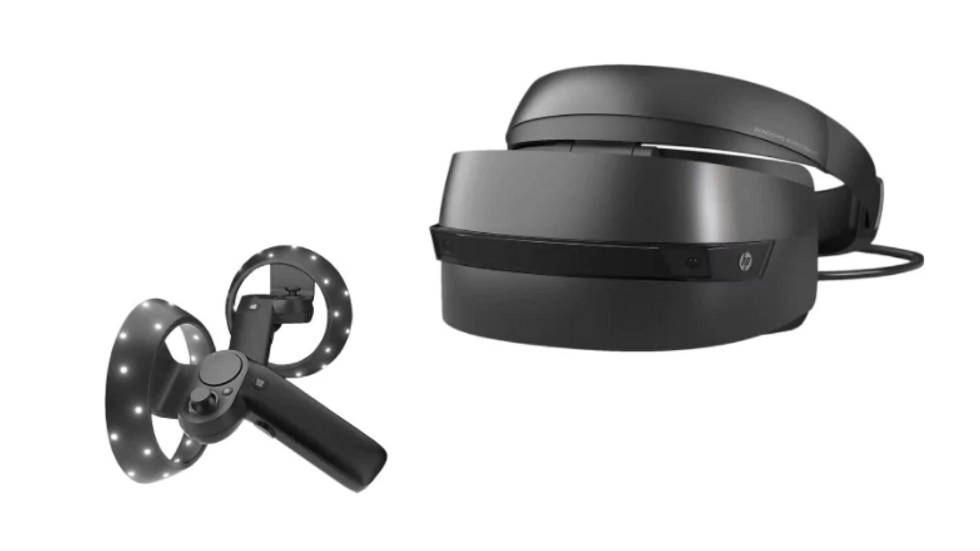 HP
HP Windows Mixed Reality Headset with Motion Controllers
Was $449, now $349 (save $100)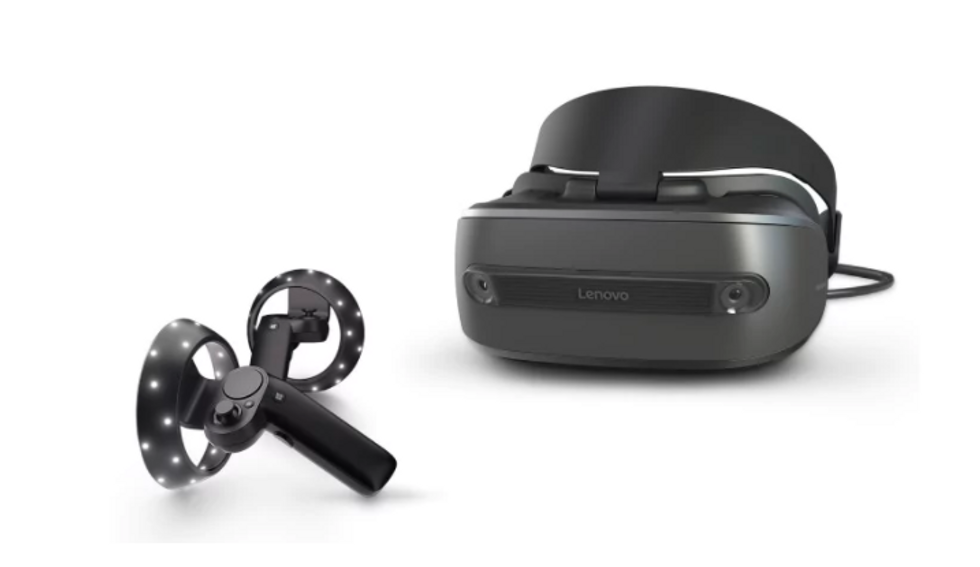 Lenovo
Lenovo Explorer Windows Mixed Reality Headset with Motion Controllers
Was $399, now $349 (save $50)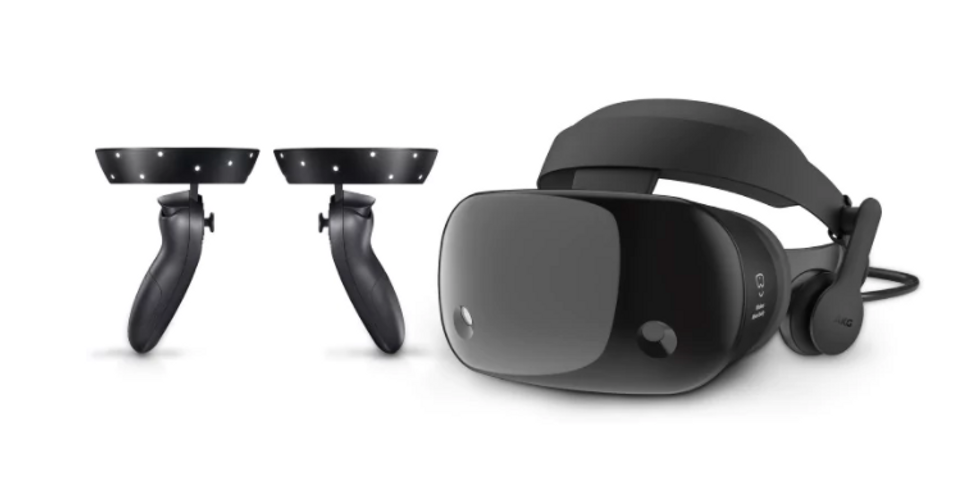 Samsung
Samsung HMD Odyssey Windows Mixed Reality Headset with Motion Controllers
Was $499, now $399 (sae $100)
Windows Mixed Reality PC requirements
Microsoft says the minimum requirements for using Mixed Reality are, a PC running Windows 10 Fall Creators Update (released in October 2017) or newer. It must also have at least an Intel Core i5-7200U processor and at least 8GB of DDR3 dual-channel RAM, 10GB of free storage and an Intel HD Graphics 620 or DX12-capable graphical processing unit (GPU).
As for connections, the computer needs one HDMI 1.4 or DisplayPort 1.2, plus a USB 3.0 Type A or Type C port.
Like GearBrain on Facebook