Like GearBrain on Facebook
I planned my packing list to live in New York when I was 9 years old. But the list was ripped apart when I was diagnosed with epilepsy in the 7th grade. Still, unable to resist the city's opportunities, I applied to New York University, and accepted admission, finally ready to piece my list back together -- never thinking that would include an Apple Watch.

Right before my first semester, I started having more frequent seizures, a cyclical pattern that could occur weekly. Reading online seizure discussion boards, I found that the Apple Watch had the possibility of detecting seizures. I thought this would be more fashionable than wearing a seizure helmet on campus so my mom and I headed for the Genius bar.
Immediately after buying the Apple Watch, I chose to test SeizAlarm, an app created by Greg Pabst, an epileptic who wanted a program that could signal for help and alert his emergency contacts during a seizure. The app says it works with the iPhone and the Apple Watch, which is connected to the body and presumed to be more successful in detecting movement and fluctuations in heart rate. Most of the functions, however, work best on the iPhone as I discovered.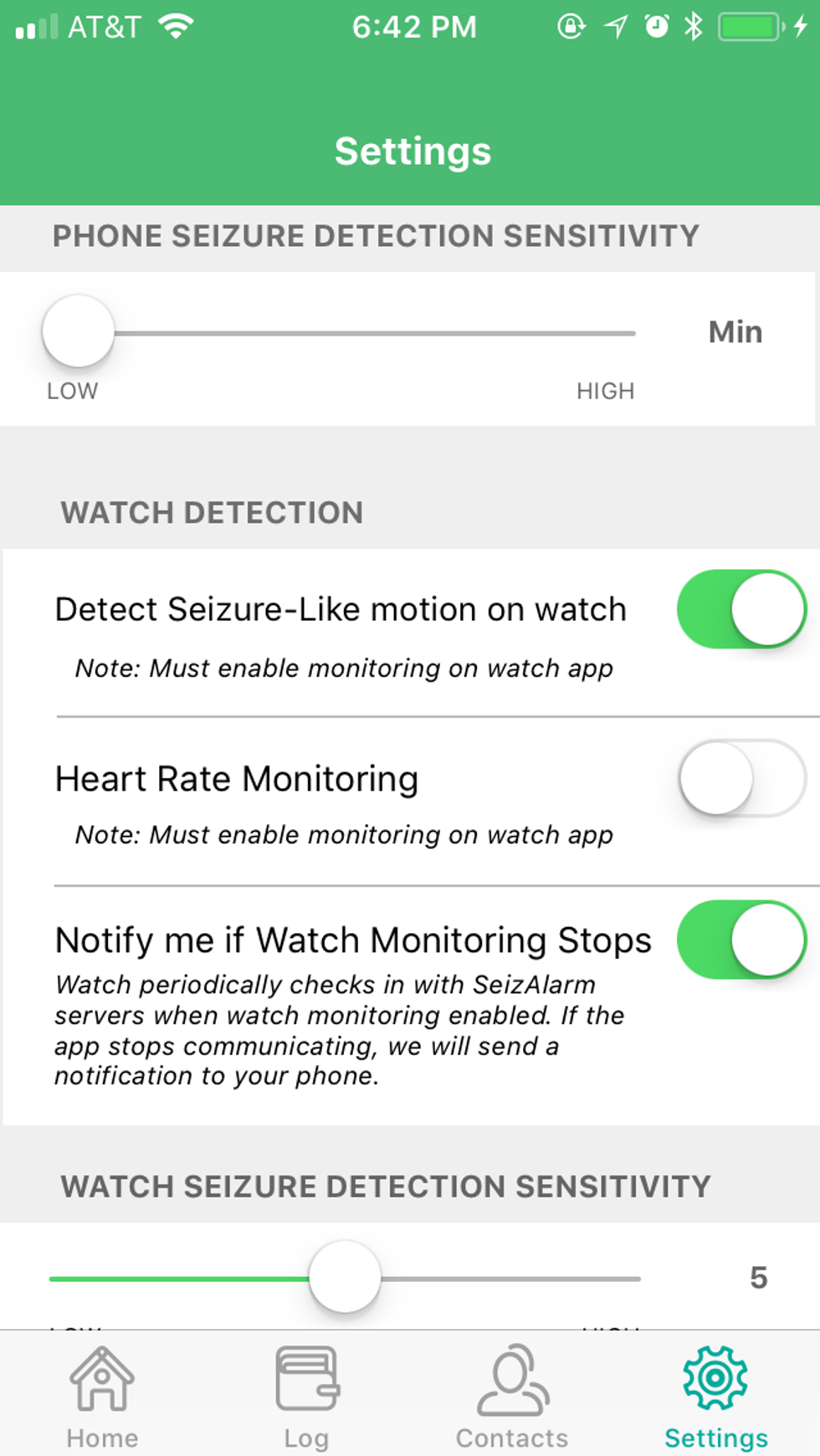 GearBrain
How it works
The SeizAlarm app is best used by people who are able to function before a seizure, and therefore do not require exclusive reliance on the app's detection capabilities. There are two options on the home screen of the phone and the watch: "time delayed help" and "help now." "Time delayed help" caters to users who experience seizures with an aura, a warning sensation before an episode. If a seizure does not follow, they can cancel the request.
The "help now" button sends an immediate text and automated phone call to a list of emergency contacts. They then follow the message's instructions to acknowledge they have received the alert. Unfortunately, just as if they were with their loved one during the seizure, all they can do is wait. Epilepsy hinders a loss of control that is sometimes worse for the bystander. Technology cannot assuage all of our concerns.
But the Apple Watch 3 can keep emergency contacts informed with its GPS tracker by sharing the watch's location with them. This would have been a helpful tool when I seized away from home in Rome, San Francisco, and Los Angeles. The first thought for an epileptic when regaining consciousness after a seizure is to inform their friends and family. I have been lucky to be in the presence of strangers who were kind enough to call ambulances. But knowing that someone who would come find me knows where I am, especially in the event that I do not come out of it, is very reassuring. It was this GPS feature that lured us into buying the Apple Watch which is why its bugs brought the most disappointment.
When granting entry to location services through the iPhone's settings, I found that SeizAlarm is incapable of consistent GPS access. Fiddling, clicking back and forth in SeizAlarm's location settings, finally sent a GPS notification with my alarm to my contacts. Unfortunately, this feature burns out and requires constant resetting without any notification.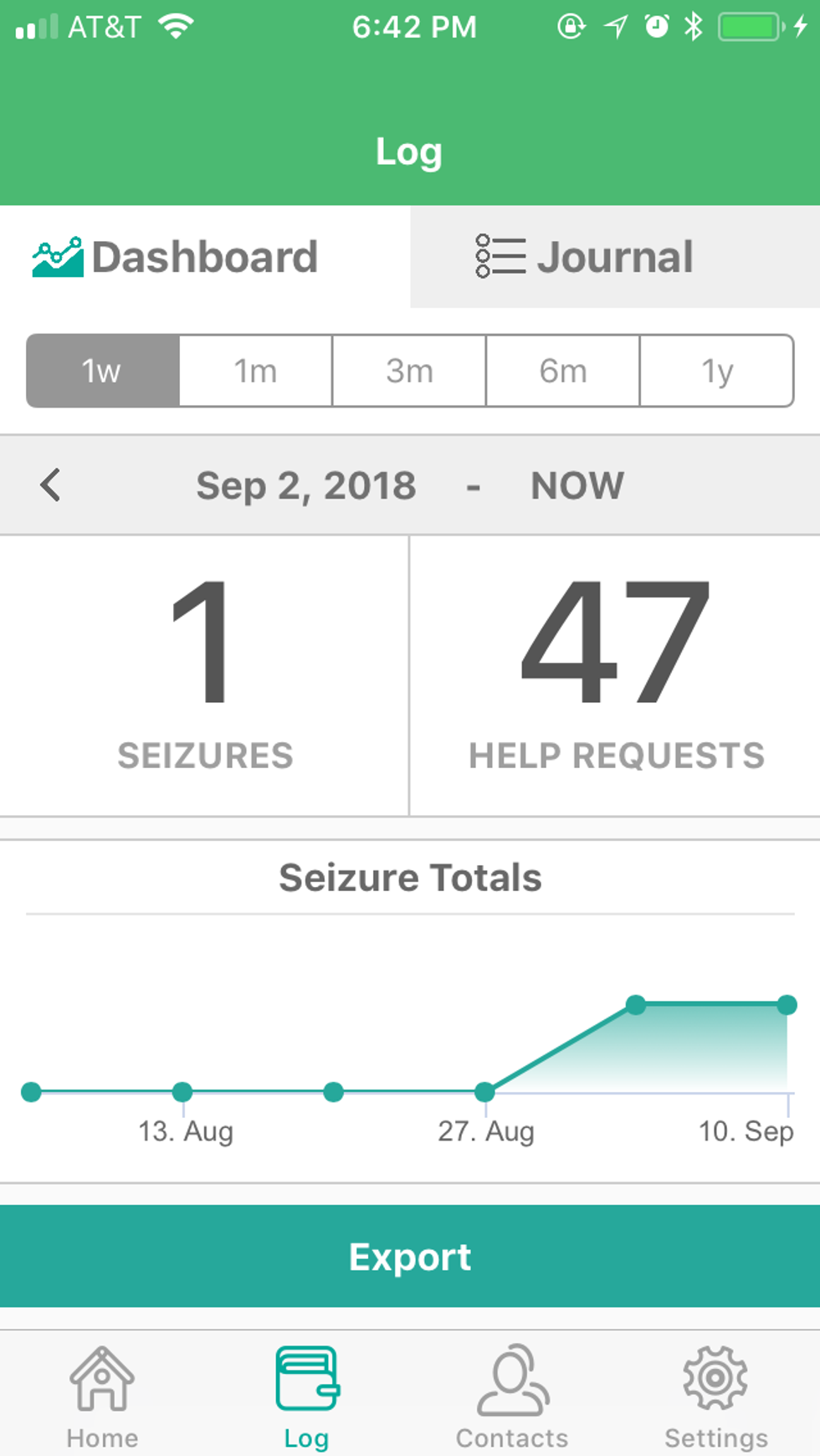 GearBrain
To try or not to try
In a nutshell, SeizAlarm is supposed to detect a seizure, send an alarm and location to emergency contacts, then send a message of safety when the user or a bystander is able to send it themselves. In reality, the app cannot consistently complete these functions. The user has to work just as hard as the app to understand the process for success.
Because the app is so inexperienced and not the most user-friendly, I will continue to experiment and see how it evolves. Its lack of consistency will require more research. To my fellow epileptics who are buying the Apple Watch because of this app, I would hold off until SeizAlarm produces more effective results. To the ones who need to try something immediately like me, SeizAlarm is not a bad place to start.
— Story By Julia Mates
PROS
There are not many other apps like this so this is a good place to start.
The company's customer service responds within 24 hours via email.
Their goal is to get all the information possible to make this app the best it can be.
Their app has great ideas and with work on the technical side holds great promise.
CONS
The GPS tracker does not always work.
It is not very user friendly.
It sends many false alarms.
Like GearBrain on Facebook