Considering a visit to Los Angeles but don't know if you should make the trip? There are a number of VR travel apps. But we have some specific highlights from the City of Angeles—including downtown views and those of the coast. Whether you have a Cardboard viewer, Oculus Rift or just your Mac—you can view almost all of these videos and panoramic stills right from your living room.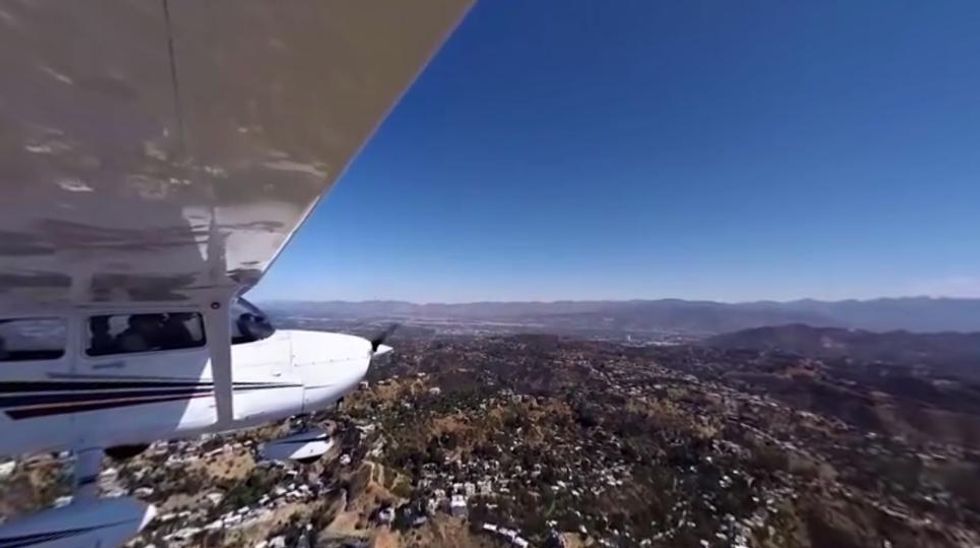 For a cityscape of Los Angeles, we start with Vrideo's fly-by which takes you from Santa Monica's beaches to views this Angeleno has actually never seen. Check out the Hollywood sign, the twists and turns of Sunset Blvd, air views of the Staples Center, and the overall flatness of the the city with its mosaic of brown, greens and blues, which are usually swimming pools. You can check this out in VR on Oculus Rift, or as a 360-degree video.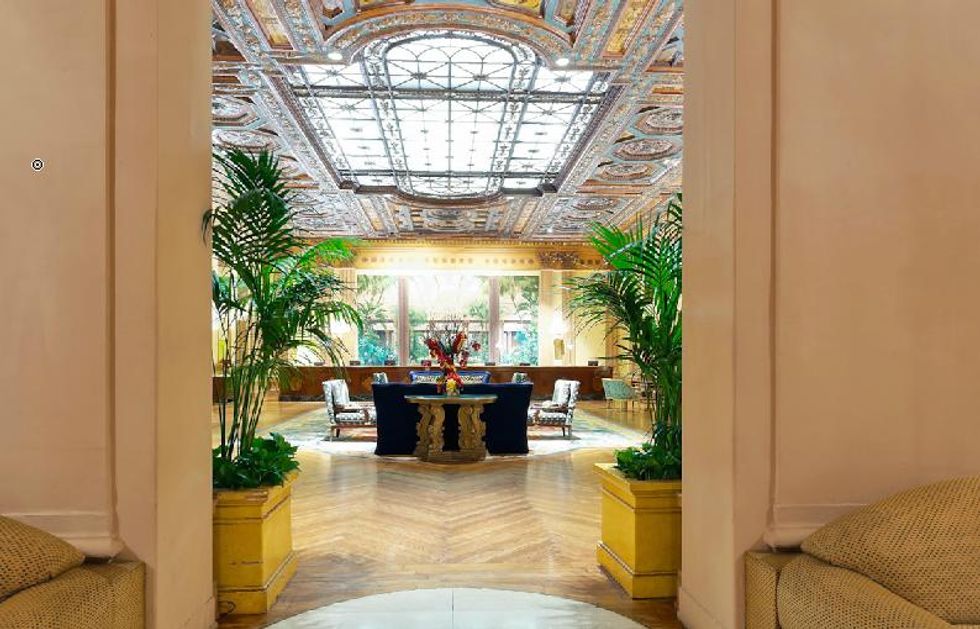 Most people think of Los Angeles as a city without history. But that's completely untrue. The Millennium Biltmore is an iconic hotel from the 1920s, and retains all of its unique character. Looking for a place to stay for your visit? You can check out the King Suite (C'mon live a little), the Ballroom, Music Suite and the hotel's libby with a crystal chandelier and frescoes. This is really a 360-degree panoramic.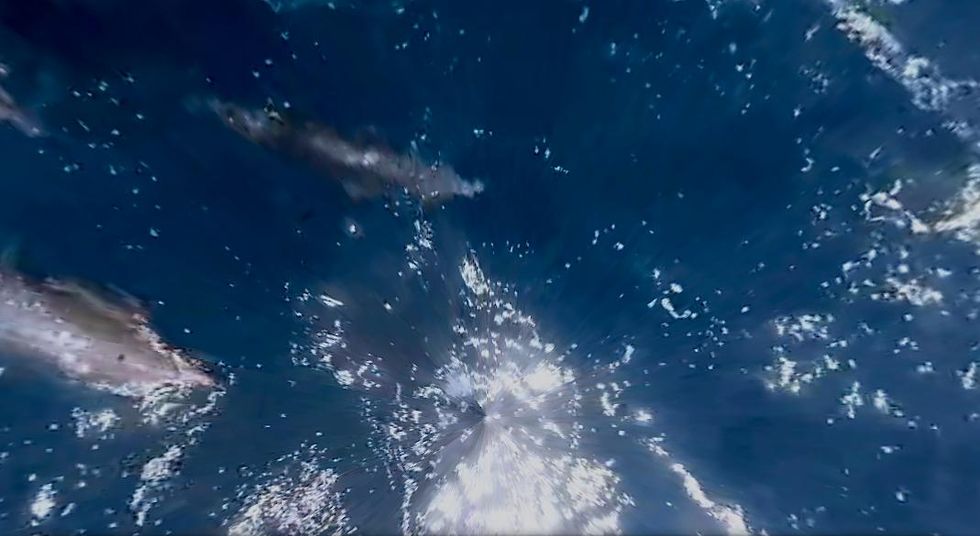 What's a visit to Los Angeles with some ocean life? This Littlstar VR video takes you on a boat tour in the Pacific where dolphins swim in the boat's wake—not an uncommon experience when out on the water. You can download the iOS or Android app and then watch the short on a Cardboard headset, and also through a Samsung Gear VR, Oculus Rift, HTC Vive and Sony Morpheus. Lack any of those? Just watch and move your view 360-degree and be sure to look down to see the dolphins catching the waves.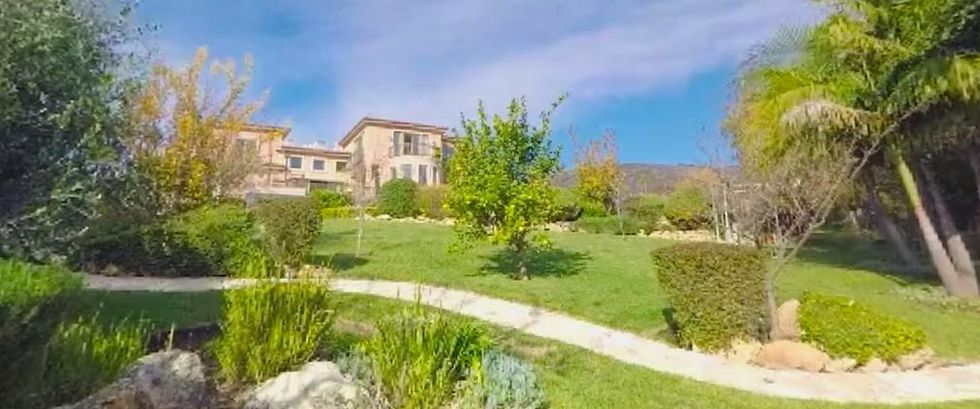 Have a thought to making more permanent roots? Sotheby's has a $7 million estate with ocean views and decent land, with a chance to catch an open house in VR. The video is hosted in Littlstar's platform, which means you can download the app and watch on a variety of headsets, or just catch watch on your desktop or smartphone and check out the rooms in 360-degrees.

Everyone knows that a trip to Los Angeles isn't complete without a tour of the stars. But to Angelenos, that actually means a trip to Griffith Observatory. This 1930s observatory sits in the heart of Griffith Park, high enough to catch views of the Pacific Ocean and of course downtown Los Angeles. Famous movies including "Rebel Without a Cause" were shot here. So in one way, you can at least steep yourself in some Hollywood star lore. This is a 360-degree panoramic image. But detailed enough to have you feel you've driven up to the Observatory yourself. Clicking through the site will yield other Los Angeles wonders including the rotunda of the Los Angeles Public Library's main building, and the Grand Central Market.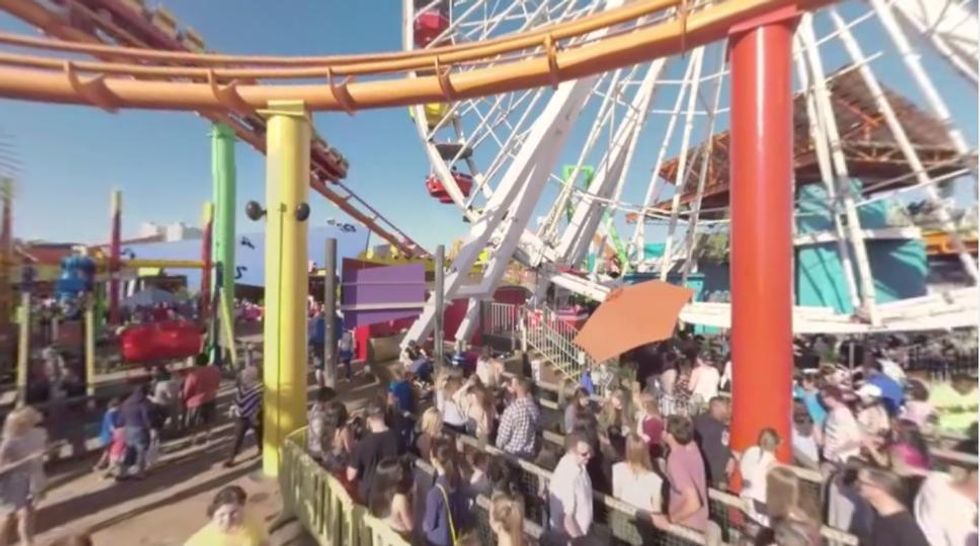 Amusement parks on the beach? Of course. This is Los Angeles. Well, Santa Monica, actually. At the Pacific Park, you can spend the day riding a roller-coaster, bumper cars and a ferris wheel—or just take in this VR video which also pops up details about what you're looking at about the surrounding area. (Such as which direction LAX airport sits in when you're ready to fly home.) Hosted on Vrideo, you can either view this in VR with an Oculus Rift headset or just spin around through the 360-degrees on your computer or smartphone.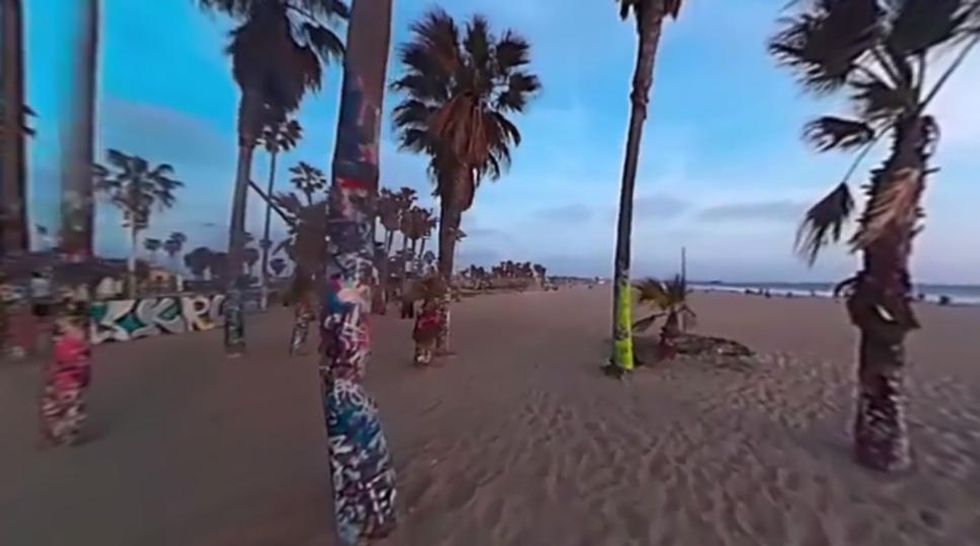 Starting in Malibu, this video takes you on a walking and driving tour of Los Angeles tourist spots. Check out TCL Movie Theater (Once known as Grauman's Chinese Theater, build in the 1920s and then co-owned by Mary Pickford and Douglas Fairbanks) with its cement footprints of movie stars of today and yesteryear. End the tour at Venice Beach, where palm trees grow right out of the sand, and its Skate Park. Also hosted on Vrideo, this video is best watched with an Oculus Rift headset or in 360-degrees. What's nice about this piece is the historic narrative woven into the short.
To learn more about virtual reality and vr headsets to buy, check out GearBrain's 11 Best VR Headsets or 11 Questions About Virtual Reality Headsets Before You Buy. Either of these articles will help you find the right vr glasses or headset that meets your virtual reality viewing needs today.