Fashion forward may once have meant higher hemlines, or wider pant legs. Today designers are looking to something far more futuristic, adding technology into fabrics and even the construction of garments. How about T-shirts that change colors? Or handbags that can flash any message the wearer chooses? These are all options now appearing on the runway and in small measure in stores as well. Gearing up for some fall shopping? Take a quick look at what the most forward-looking fashionistas are trying on today.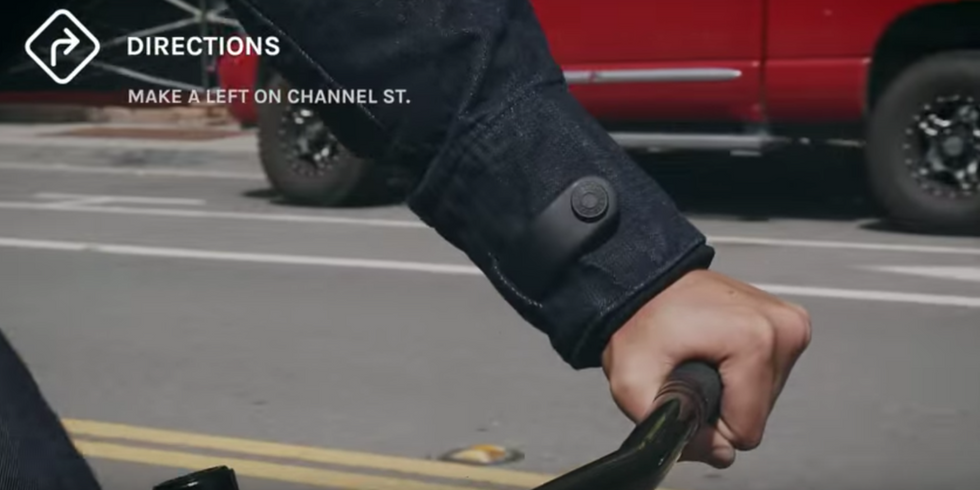 The Jacquard jacket buzzes if you've left your phone behind Levi's
Levi's Jacquard Jacket

Levi's has been making people look great for decades, and now the brand's latest leap includes a built-in sensor. The Jacquard Jacket tracks, bookmarks locations and even picks up calls. Conveniently located on the sleeve by the wrist, this small piece is barely noticeable, but the wearer will get a gentle vibration if their phone was left too far away. Read more about Levi's fashion fix in this GearBrain article.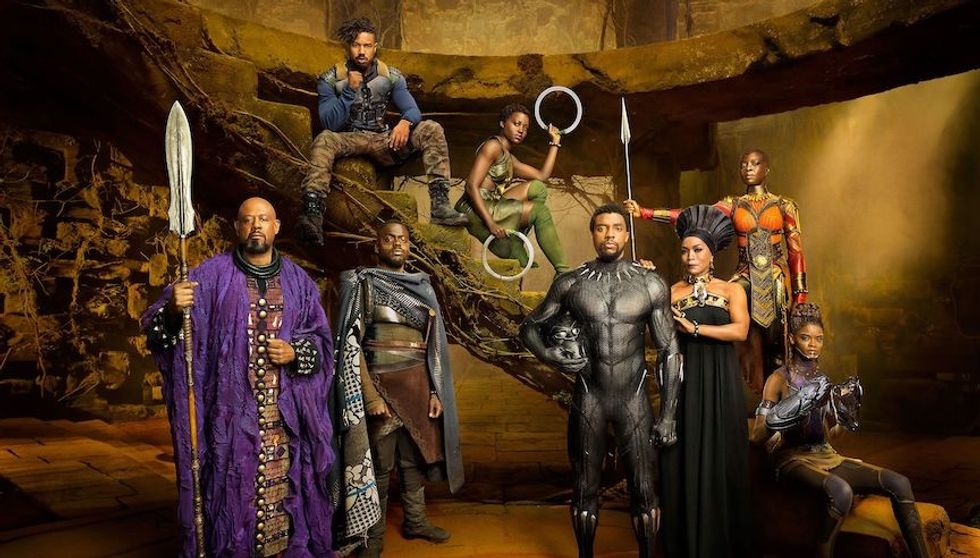 3D printing helped to create costumes from the "Black Panther" film Materialise
3D Printing – Materialise

3D is nothing new, but the applications put in place over the years have grown tremendously. Take 3D printing for instance, now being used to design some of the most creative fashion items around. The movie "Black Panther" made use of such technology, thanks to a costume designer with an idea that was a blend of "tradition and hypermodernity." A partnership with Materialise made her dreams a reality, and costumes were created unlike any seen on the silver screen before. Learn more about the process of 3D printing for the film here.
Louis Vuitton Cruise 2020 Fashion Show Highlights www.youtube.com
Louis Vuitton OLED Screen Bags

High-end bags are a fashionista's best friend, but bags with OLED screen aren't the typical take-along accessory. Leave it to Louis Vuitton to mix style with sophisticated technology, thus creating a brand new handbag perfect for the tech-admiring style seeker. The Cruise 2020 show in New York was where this never-before-seen bag was debuted, featuring moving images along the side. Surely, this bag isn't for everyone or every day, but the creativity is certainly eye-catching.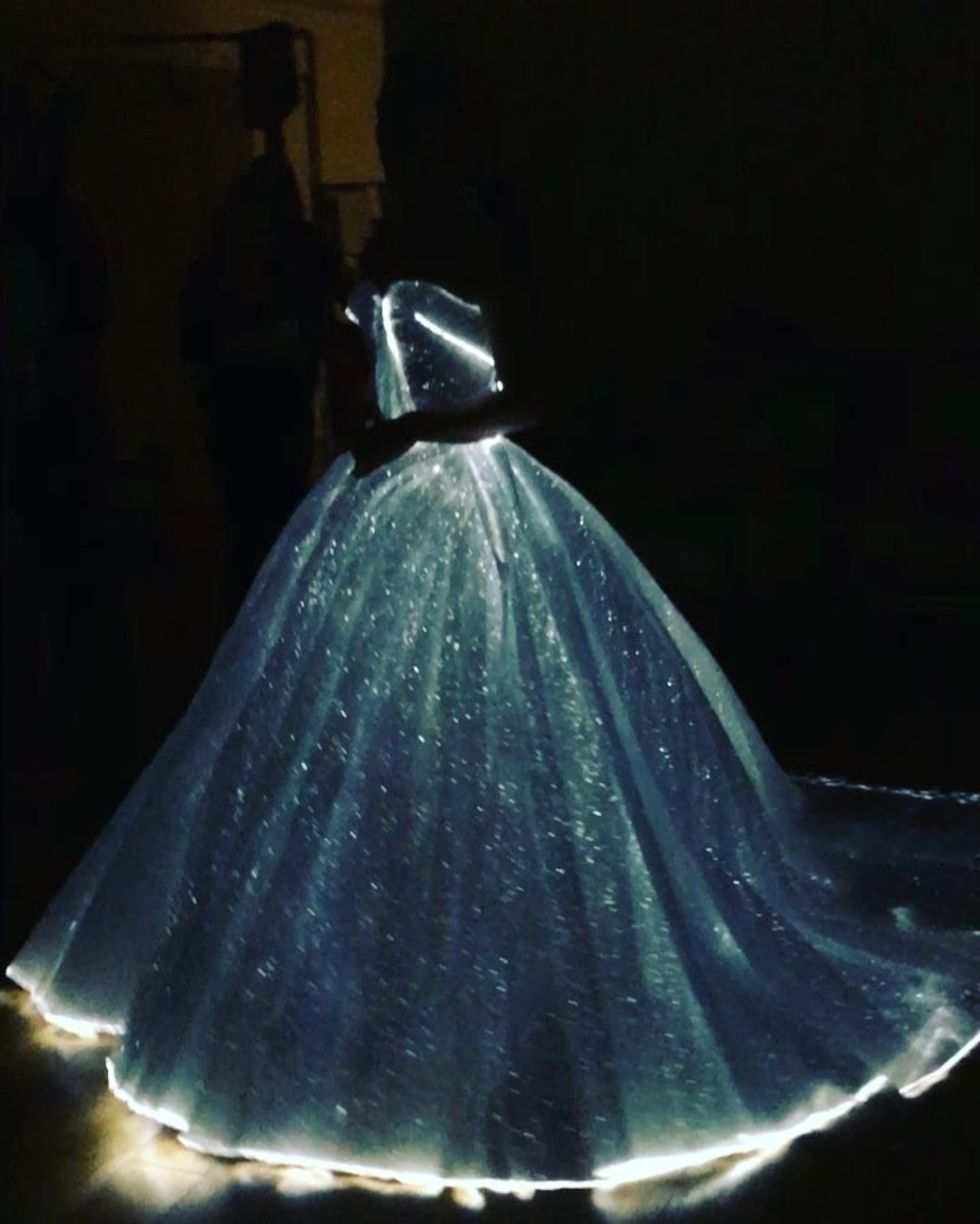 LED lights woven into a Zac Posen gown worn at the Met GalaZac Posen/Instagram
Zac Posen Met Gala LED Lights Designs

The Met Gala is already a dazzling display of designer dresses, but Zac Posen brought things up a notch with his extraordinary LED gowns. Here you'll see his gorgeous glowing gown on actress Claire Danes in 2016. He gave high-tech another try at the Gala in '19, with a 3D printed gown using Protolabs and GE Additive's 3D printing. Actress Nina Dobrev flaunted this futuristic piece of fashion.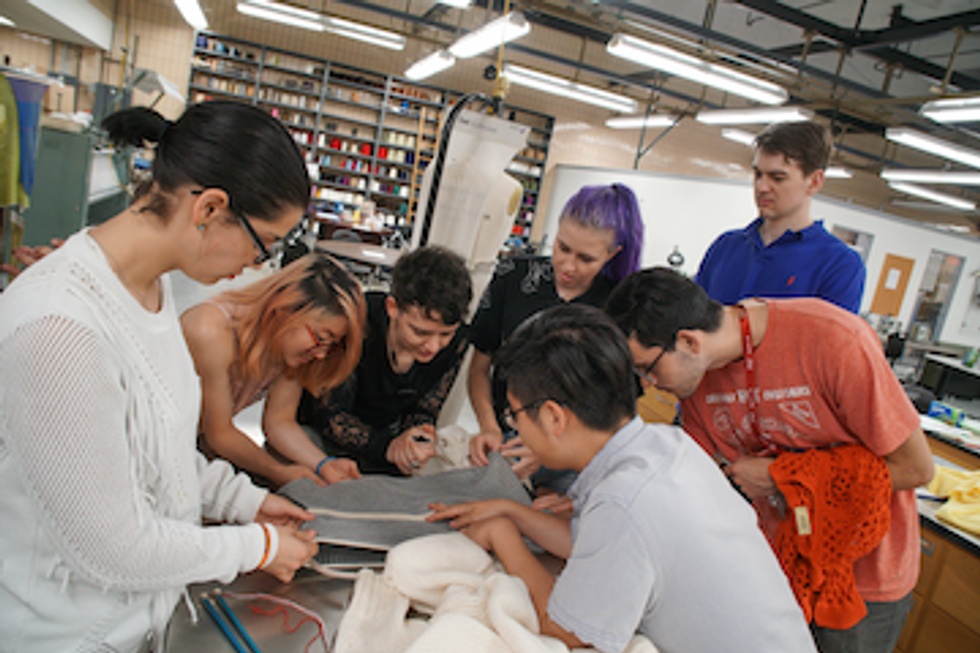 Students worked on a T-shirt that could change colors, even as it's being wornMIT
Color Changing T-Shirt

Students at MIT and FIT are bringing high-tech to T-shirts with summer workshop challenges aimed to get their creative juices flowing with fabric. A color changing T-shirt that adapts to mood is just one of the ingenious ideas that emerged, as well as high-tech transformational aprons and 3D printing. The future is about to merge fashion with function, and with smart students like these setting their sites on the unexpected, anything's possible.