Like GearBrain on Facebook
Already, more than 27 billion devices are part of the Internet of Things (IoT) space — and that is expected to grow to 125 billion products by 2030, according to Zion Market Research's Global Consumer Internet of Things Market Report.
What will these devices do for us in our lives? The best way to know, is to talk to those who help brands design and produce those smart products expected to be in our hands.
Flex, which brands go to advise and engineer smart gadgets, is that company, touching on nearly every sector of the consumer space from gaming to fashion, digital health to wearables.
Read More:
Flex partners with universities too, from Stanford University to Massachusetts Institute of Technology. With Northeastern, Flex worked to help the school to create a sensor that read someone's sweat, learning how hydrated someone may be, whether they were exercising or out doing routines in the military.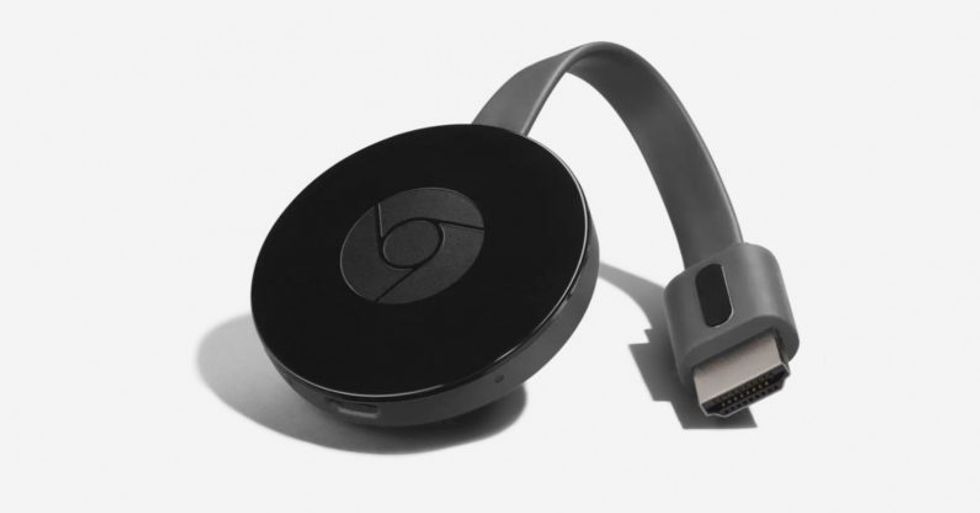 Flex worked with Google in developing the design and prototype for ChromecastGoogle
Working with companies from Nike to Google, Flex has helped them craft connected devices as diverse as smart glasses to media gadgets. Chromecast grew out of an idea Google had for streaming online media, with Flex helping to bring the device to life in four weeks.
With its clear inside view of the connected IoT market space — what brands are making today, and what they're considering for tomorrow — Flex has a sense of what's next in the connected space. And that's what GearBrain will talk about with the company on Tuesday, March 5 at 2 pm ET, live, on our Facebook page.
Flex will walk us through about what they see as the next biggest trends in smart devices — from health wearables to smart home devices, augmented reality to security concerns. We'll talk about how important privacy is, or isn't, to consumers and what they believe may be holding consumer back from adopting connected products.
Bring your curiosity and questions and join us March 5 at 2 pm ET to learn more about how our future is going to look.
Like GearBrain on Facebook