Like GearBrain on Facebook
Apple Watch just earned its first nod from the Food and Drug Administration (FDA) with a device that reads the electrical activity in your heart right from your wrist. A band meant for Apple's line of smartwatches, the KardiaBand can detect atrial fibrillation (AFib), or normal heart rhythm without requiring a visit to the doctor.

Patients can see their results in just 30 seconds — with readings pushed out to their smartwatch.
AFib is considered one of the leading causes of stroke, with 2.7 million Americans living with the arrhythmia, according to the American Heart Association. Untreated, AFib can double the risk of heart-related deaths, and is often something that people don't know they're experiencing — or even feel.
Tim Cook has made no secret of his interest in using the Apple Watch as a health device — even using the smartwatch to track his blood sugar. Prior to AliveCor's device, the Apple Watch has been used in studies that show it can detect irregular heart rhythms. People have reportedly also used the Apple Watch to read rapid heart rates, detecting heart attacks as-they-happen.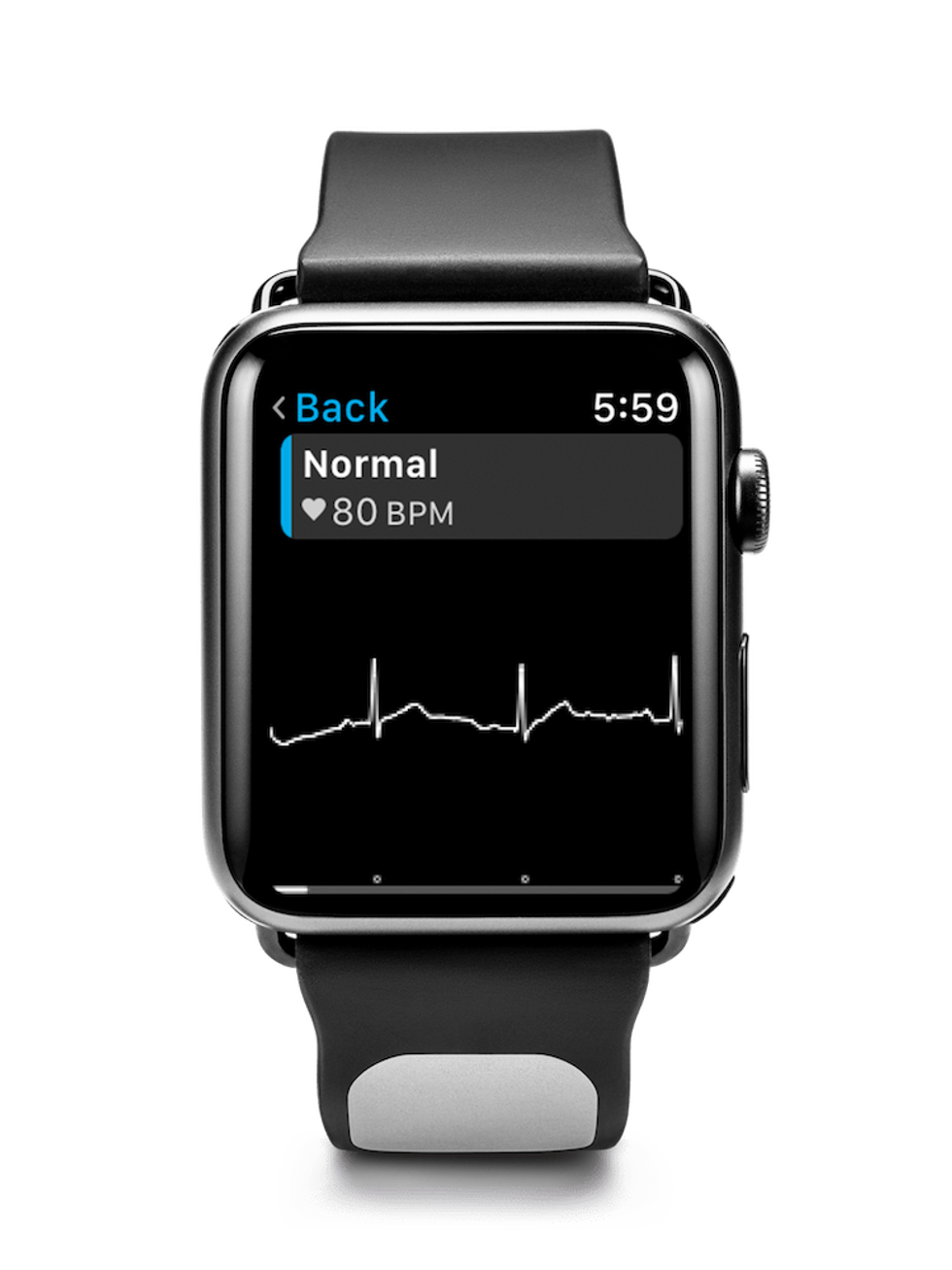 Kardia Band's results are read on the Apple Watch in just 30 seconds.AliveCor
KardiaBand, developed by AliveCor, stores readings in its app — which can be pushed out to a doctor for monitoring.
AliveCor's iPhone heart monitor earned FDA clearance in 2012. But the band is the first made by the Mountain View, CA-based company for the Apple Watch. KardiaBand works with both Apple Watch sizes — 42mm and 38 mm — for $199. All Apple Watches, save the original version, work with the wearable but an annual subscription to AliveCor's Mardia premium app is needed, which costs an extra $99 a year.
"This is a paradigm shift for cardiac care as well as an important advance in healthcare," says Dr. Ronald P. Karlsberg, MD FACC, a clinical professor of medicine at the Cedars Sinai Heart Institute and UCLA's David Geffen School of Medicine. "Today, EKGs are available only in offices and hospitals, using complex equipment, and usually only after a life threatening event, for example a stroke. With an EKG device on the wrist, AFib can be detected wherever the patient is, 24 hours a day."
Like GearBrain on Facebook