Like GearBrain on Facebook
Smartphones and habits go hand-in-hand more than many of us are willing to admit.
The compulsive early-morning email check before you get out of bed; unlocking your phone whenever alone for more than 10 seconds; even 'phantom vibration syndrome' where we imagine a notification buzzing in our pocket and feel compelled to check.
Read More:
These are all powerful habits which are difficult to stop once cemented into our subconscious, but there is one in particular which readers should try to scrub from their muscle memory: force-closing apps for no reason.
Both iOS and Android offer multitasking systems where a small screenshot of all open apps can be viewed, then flicked through to quickly switch between open games and utilities. These apps can also be force-closed with a swipe, an action many smartphone owners perform in the belief they are giving their smartphone a break and helping to improve battery life.
In fact, this is now how it works. Force-closing your applications does not boost your smartphone's performance and it does not improve battery life.
This is because applications in the multitasking page are 'frozen' and not really running at all. The user interface makes it look like they are paused exactly where you left them, but this is merely for the sake of attractive continuity. Only a handful of apps are truly running while in the multitasking page, like a music player or any other app playing audio which can be heard while different apps are being used.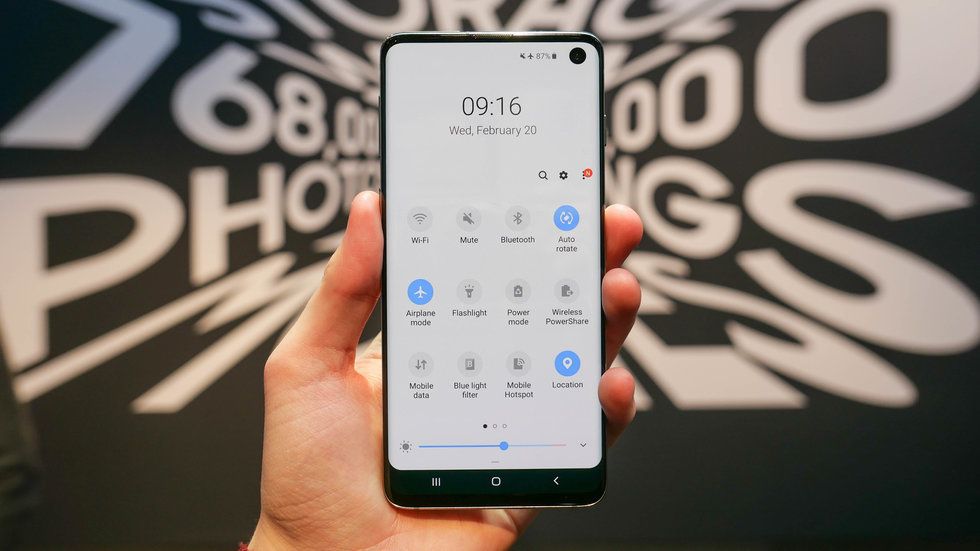 Switching off functions like Wi-Fi, GPS and Bluetooth will do far more to save battery life than force-closing appsGearBrain
Force-closing everything may feel satisfying, swiping away at potentially dozens of apps in a bid to give your phone a breather and save battery life. But, as Apple states on its iOS support page, this is unnecessary, and you should only force-close an app if it has become unresponsive.

The only time you should consider force-closing every app, is if your phone is suddenly running hot for no obvious reason. This strain on the processor (and battery) could be due to a faulty app, and instead of checking each app individually, force-closing them all could act as a quick fix.
Apple says: "When your recently used apps appear [in the multitasking page], the apps aren't open, but they're in standby mode to help you navigate and multitask. You should force an app to close only if it's unresponsive."
On a similar theme, Google senior vice president Hiroshi Lockheimer tweeted back in 2016 to say force-closing Android apps "could very slightly worsen [device performance] unless you and algorithm are one (you kill something, system wants it back etc)."
What Lockheimer means by this is, by closing all of your open apps you could inadvertently be preventing Android (or another app) from quickly accessing information held by a closed app, or from using it to do something. For example, tapping on a link to a YouTube video in a tweet will switch from Twitter to the YouTube app; if that's closed, it'll take a moment longer to open (and use more energy in the process) than if it was frozen in the background.
Open, closed, suspended, or in the background?
Applications on both iOS and Android can be in one of several different states. They can be completely closed, having not been opened since the last time the phone was switched on (or since the app was unnecessarily force-closed).
The opposite state of this is active, running and on the touch screen.
In-between these two states, the app could be running in the background. This is where an app isn't on the screen but is running - such as a mapping app giving you driving directions, or Spotify playing music while your phone is locked or running a different app. This also includes an email app checking for new messages, or the application store downloading something.
Lastly, the app could be in a suspended state, where it is in the background (appearing in the multitasking window) but doing nothing. It may look active, as it's on the multitasking page, but that is merely a screenshot of the last time it was used; the suspended app is taking up no resources at all, but when tapped will reopen more quickly and resume its last state.
The good news is, your phone or tablet has smart algorithms to work out what state to put each app into, meaning those which haven't been used for a while will be suspended. As much as we like to complain about smartphone battery life, Apple, Samsung, Google and everyone else works hard to squeeze every last drop of power out of those lithium-ion cells.
Instead of force-closing apps, you are far better off switching on your phone's battery-saver mode, switching off Wi-Fi and Bluetooth when they aren't needed, lowering screen brightness, and disabling the GPS when you don't need it.
Finally, if force-closing apps was a good idea and helpful for battery life, then surely Apple would by now have come up with a faster way of doing it, instead of having you swipe them all away, one by one. It may feel satisfying, but you are simply wasting your time.
GearBrain Reviews the Huawei Honor 7x smartphone www.youtube.com
Like GearBrain on Facebook