Like GearBrain on Facebook
Ford's first mass-production electric car, the Mustang Mach-E, will receive over-the-air software updates to improve performance and introduce new features.
This is similar to what Tesla and others have offered for several years, tweaking the user interface, increasing range and adding new features via software updates downloaded from the internet.
Read More:
But where Tesla updates can take around 20 minutes, and in some cases over an hour, Ford promises that many of the Mustang Mach-E's updates will be completed in under two minutes.
To make this possible, Ford uses a cloud-connected platform which keeps the car's current software running as normal until the new version is ready to go. That way, drivers won't be faced with a 20-minute loading screen when they had planned to go for a drive.
The automaker said on May 12: "Unlike some vehicles that require owners to wait while a software update takes place, Ford has developed a way to allow secure updates to download in the background, and in some cases, be completed in under two minutes."
These updates can be set by the driver to take place at night, or whenever is most convenient for them. Ford added: "Many updates will be completed almost instantly after a customer starts their vehicle, while in-vehicle alerts will tell them what improvements have been installed. Many can be completed in under two minutes, and more complex updates that might require the vehicle to be parked for longer can be scheduled to take place when customers find it most convenient."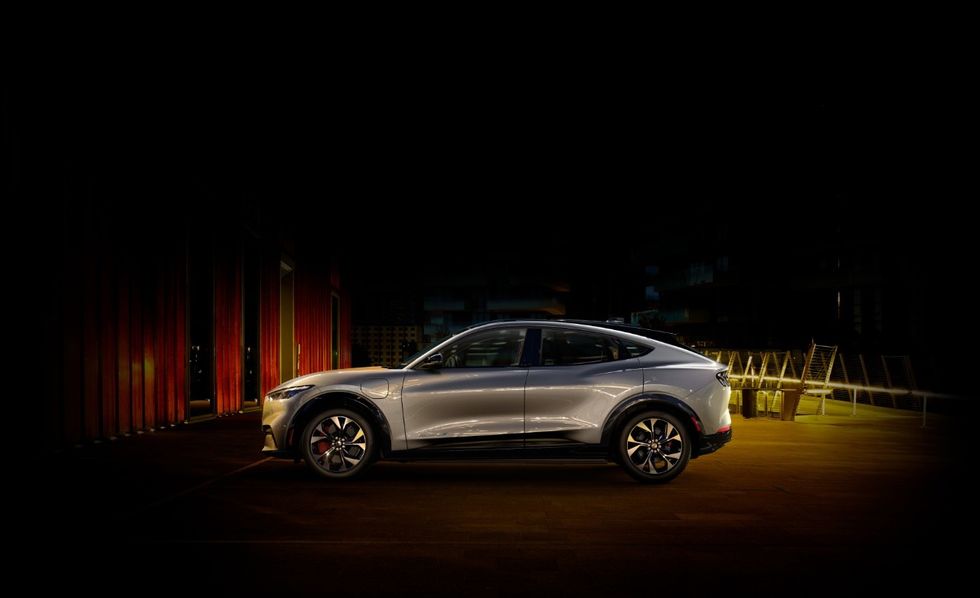 The electric Mustang Mach-E is due to arrive later in 2020Ford
The software improvements, Ford says, go far beyond its SYNC infotainment system, as seen on other Ford vehicles. With the Mustang Mach-E, Ford says almost all of its computer systems can be upgraded via downloadable software updates. The first updates will arrive within six months of the Mach-E arriving with buyers, and they can be downloaded by connecting the car to your home Wi-Fi, or via a cellular connection.

Ford says this OTA update system will expand to most of its redesigned vehicles in the US through 2020 and beyond.
Regarding the ongoing coronavirus pandemic, Ford has set up remote access to the vehicle's modules, so engineers can access them and work on their software from home. Such are the improvements to its working-from-home setup, Ford says what initially took five hours to program remotely now takes less than 10 minutes.
From Your Site Articles
Related Articles Around the Web
Like GearBrain on Facebook